Using Animated Graphics
Doesn't matter how good your Visual content is sometimes it's very hard to hold your audience's attention, especially when you are trying to communicate detailed, complex and abstract topics.

But by using Animated graphics you can explain a point in a matter of seconds. Also Animated Graphics are very good at grabbing viewers' attention. Without a further ado, let us show you how you can insert, edit and customize Visme Animate Graphics. 

1
Click the Graphics tab from the left panel and you will see 3 categories of Animated Graphics. Illustrations, Characters and Gestures.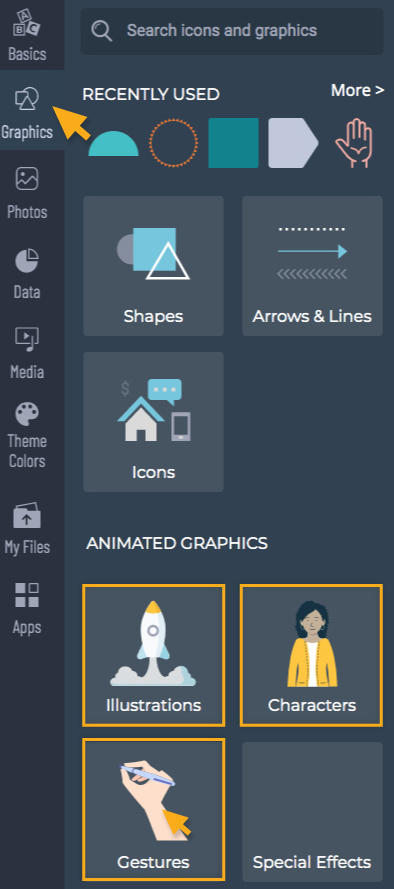 2
You can browse through Animated Graphics categories and other subcategories. Once you find the desired asset, simply click over it and the asset will be inserted into your canvas.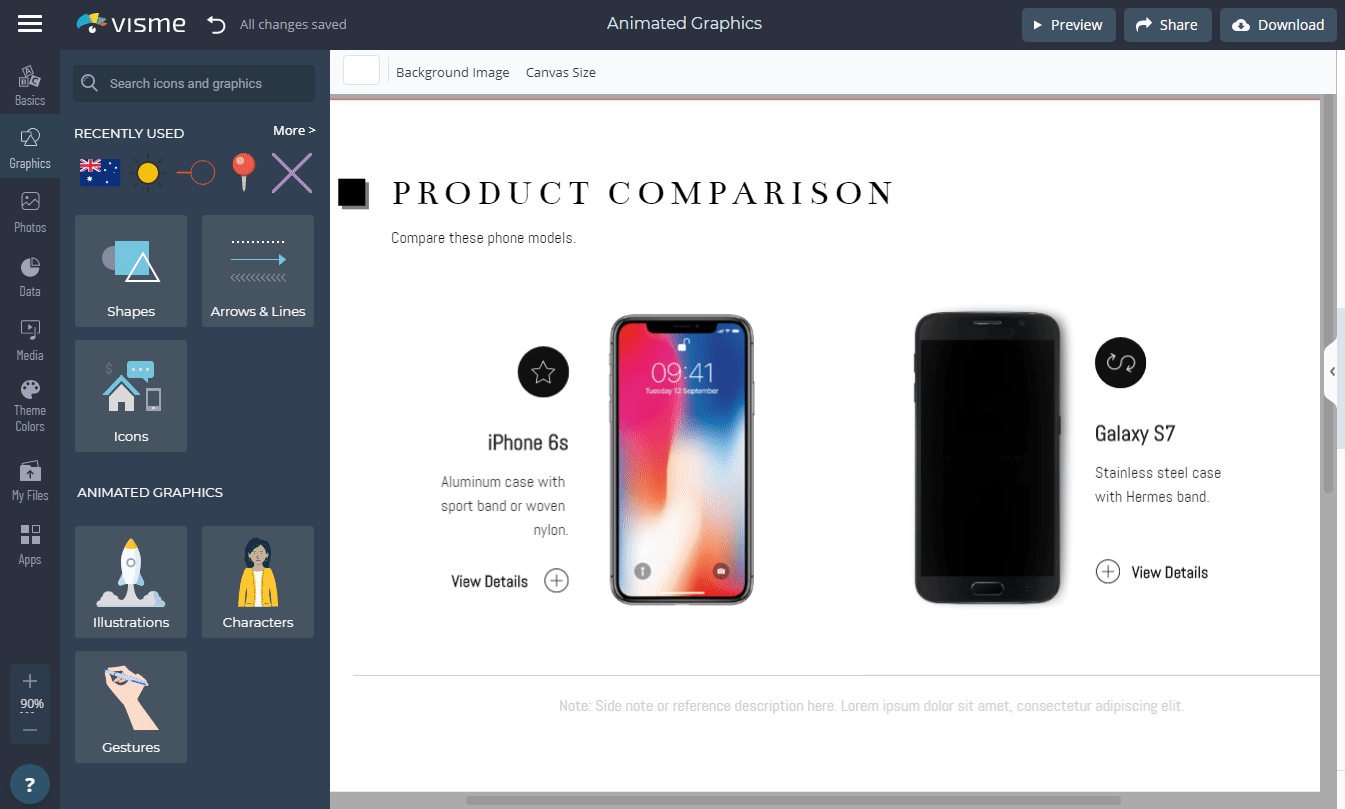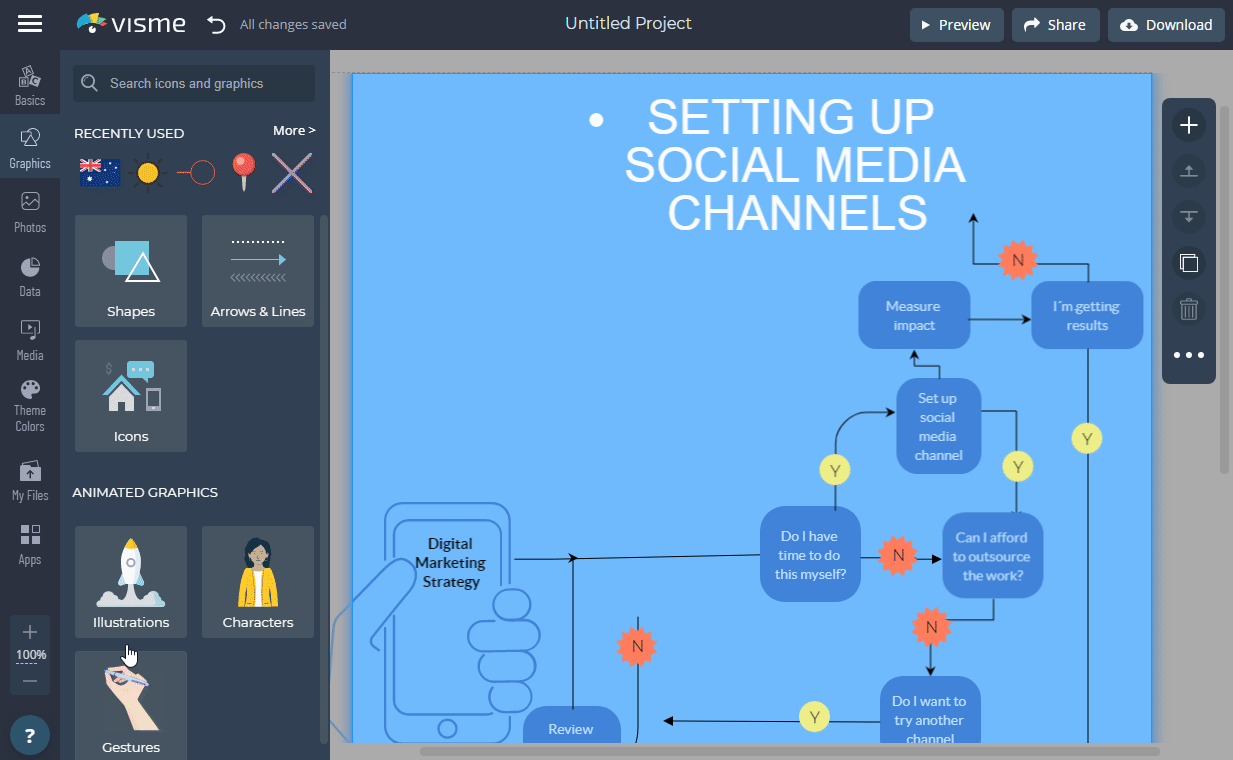 3
You will notice that all characters have a default pose, they usually wave hello at you.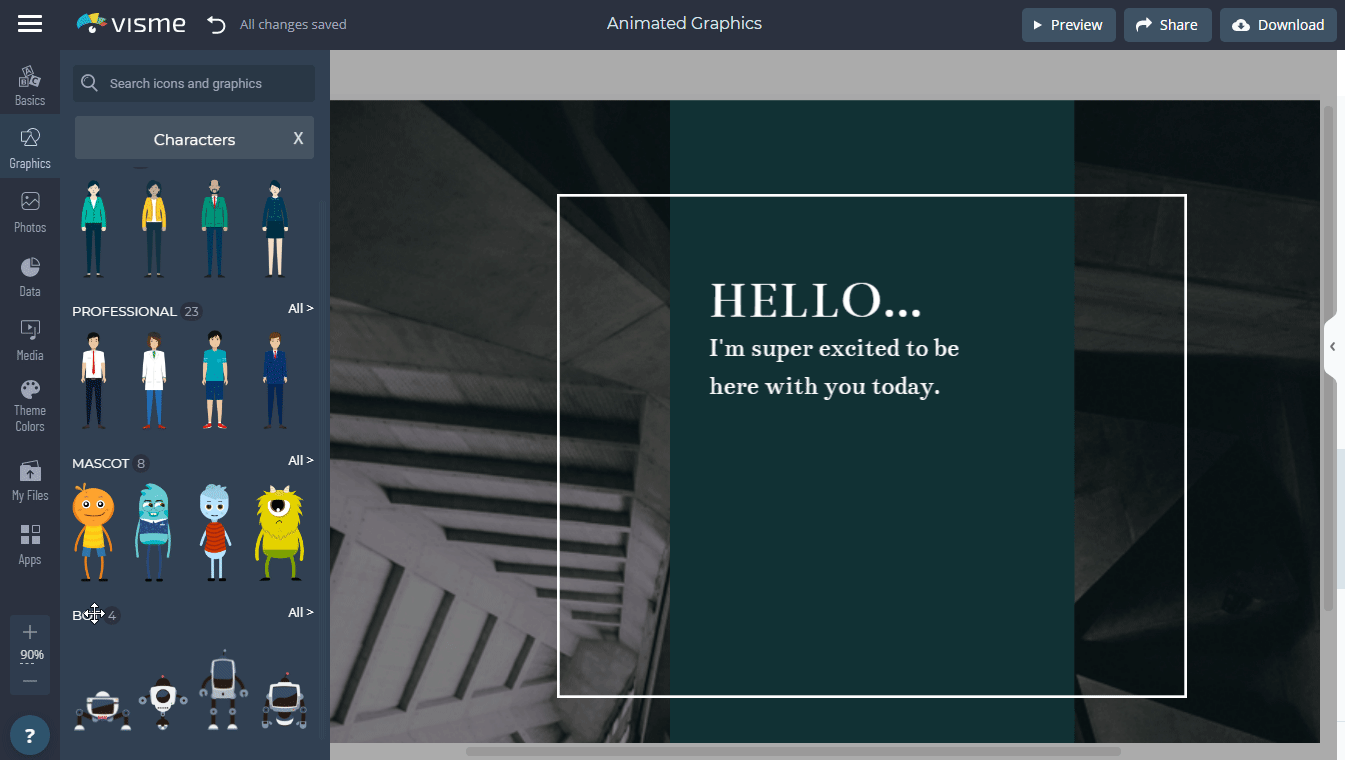 You can preview and change poses by clicking the Poses tab on the main toolbar and choosing the desired pose.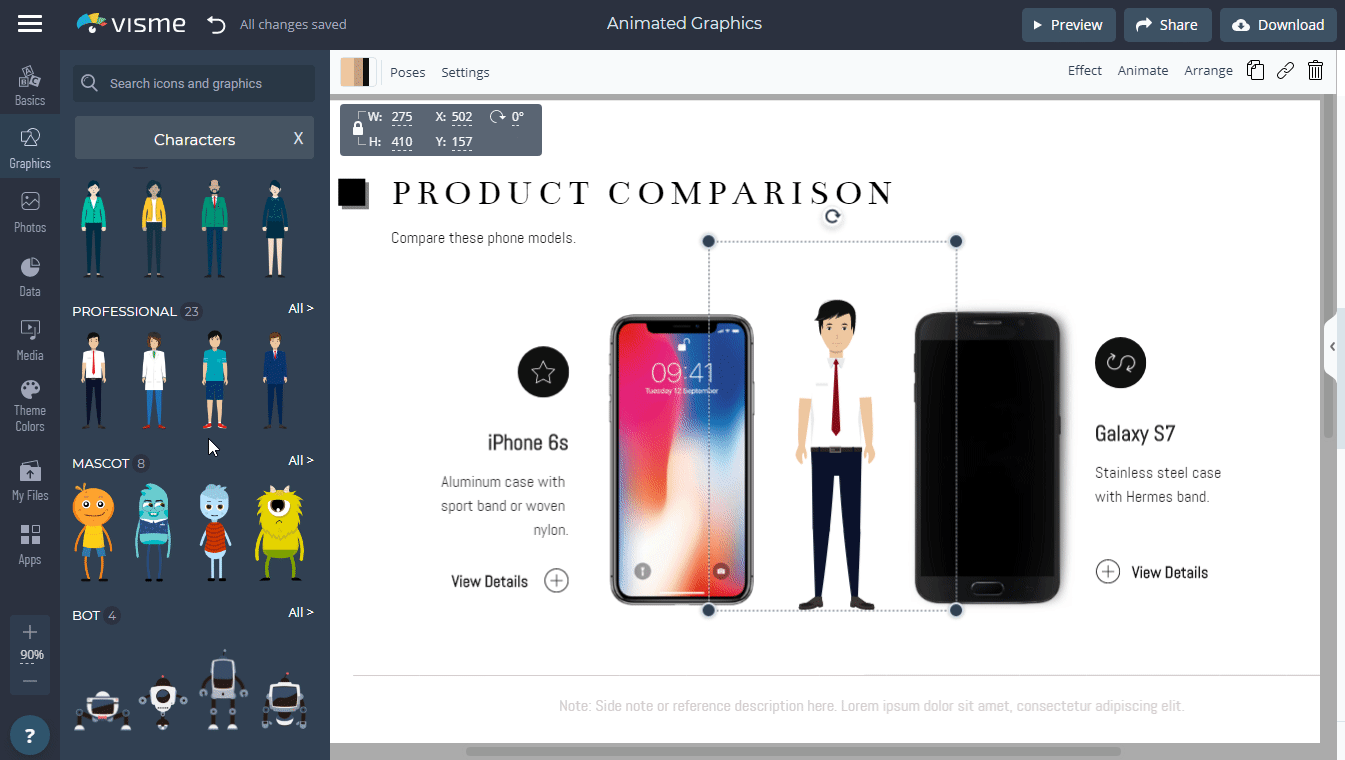 4
From the settings tab you can easily manage repetition and the speed of the character or gesture asset.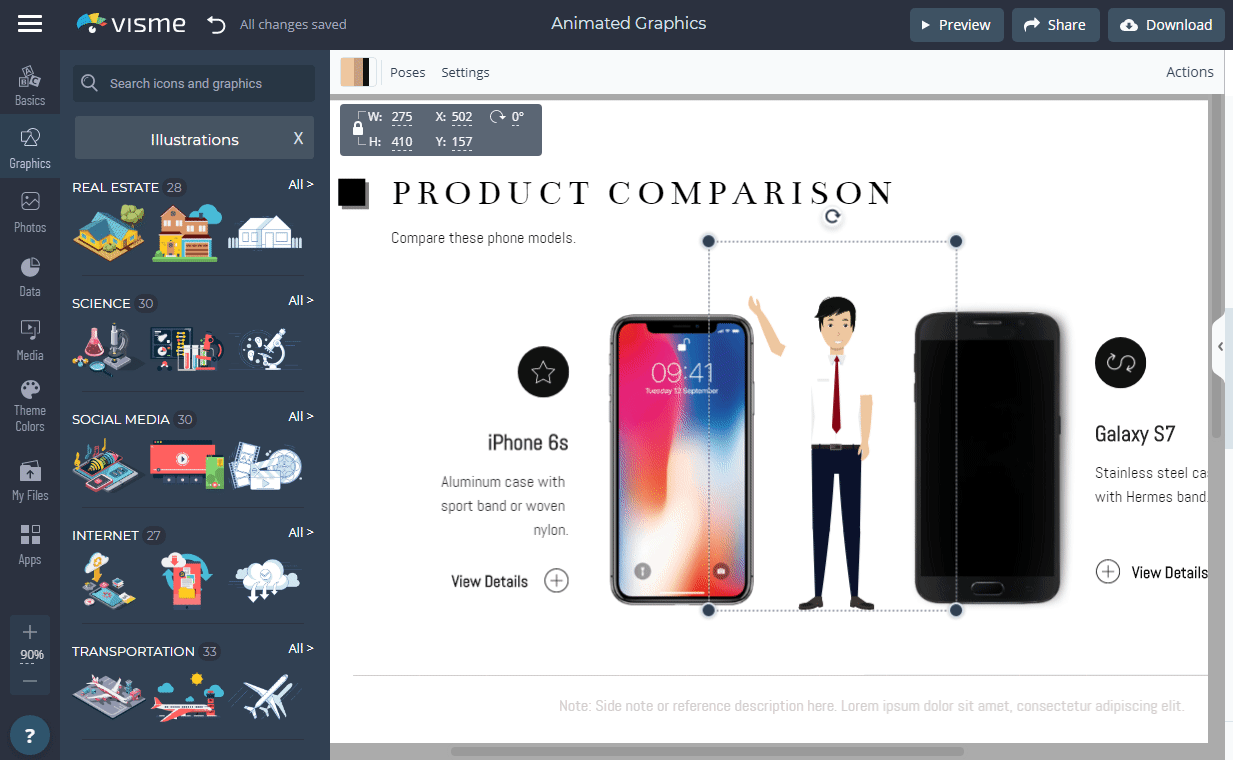 5
 If you aren't happy with the colors of your Animated graphics, you can easily change them. You can choose between preset colors and custom colors which you can set.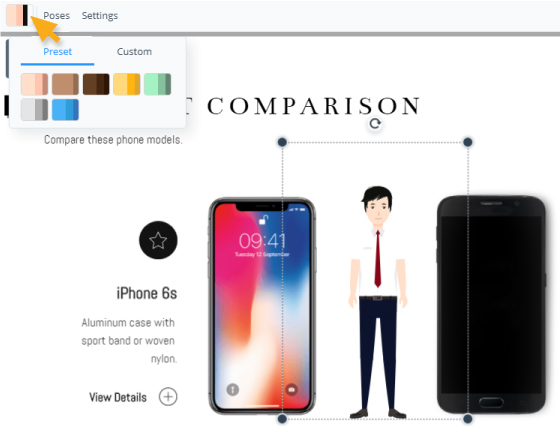 Now that you've added Animated graphics to your project, you can either download it in video format, or share it online.