Video settings
Once the video is added to your design, you have several options for how the video will be displayed.
To set your preferences:
1
Select the Video Tool to find options for how you want the video to be displayed.
2
Choose from the options available: Autoplay, play on a loop, or start at a specific point of time.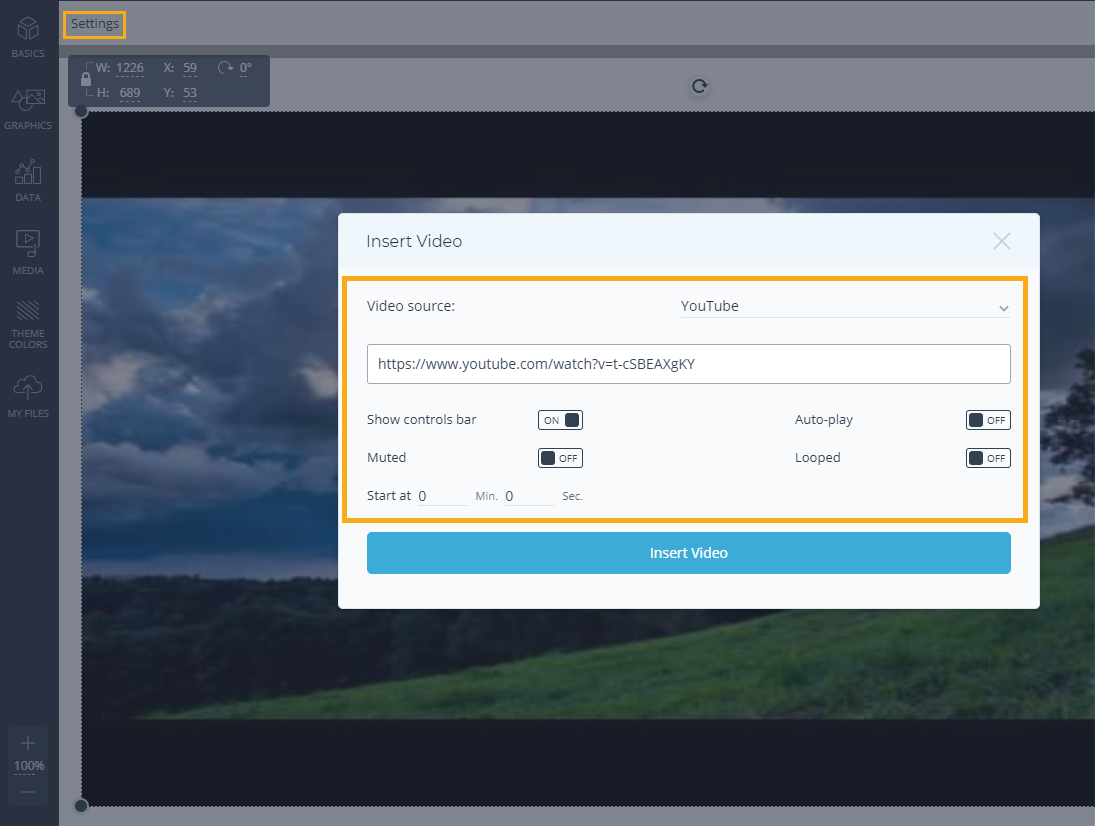 For example, if you want the video to begin playing at 10 seconds:
1
Simply set the timer for 10 seconds, click done.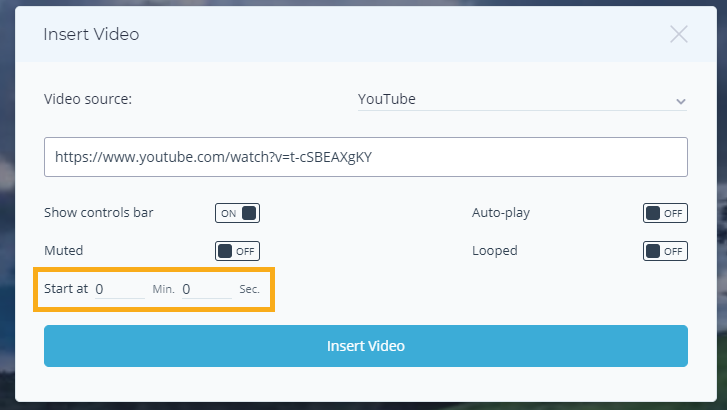 2
Select Preview from the top right of the screen to see if this is how you want it to appear during your presentation.
3
Click Close Preview at the top right, to return to the Editor mode.

Back to home
Common Questions & Answers
External Content (i-frames)
Collaboration and Team Features
Analytic Tools & Insights