Presentations 101
Whether you want to communicate and share your work effectively with your colleagues or give a speech, you would want to deliver an unforgettable presentation that blows your audience away. We have a lot of professional, beautifully designed presentation templates that are very easy-to-edit.
1
To start, login to your Visme
account
. At the top left of your dashboard, click
Create New
.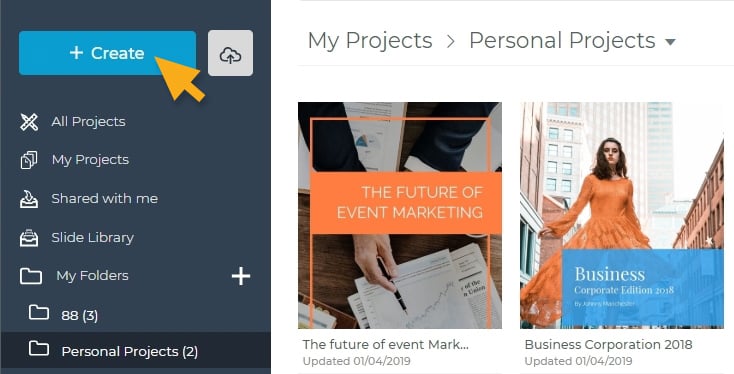 2
Click on Presentations, and under it, there are vast library of ready-to-use slides for you to choose from.
Visme has two new styles templates with over 400+ slides each: Classic (traditional slides) and Modern (minimalist slides) as well as 800+ existing Legacy Templates with different theme designs.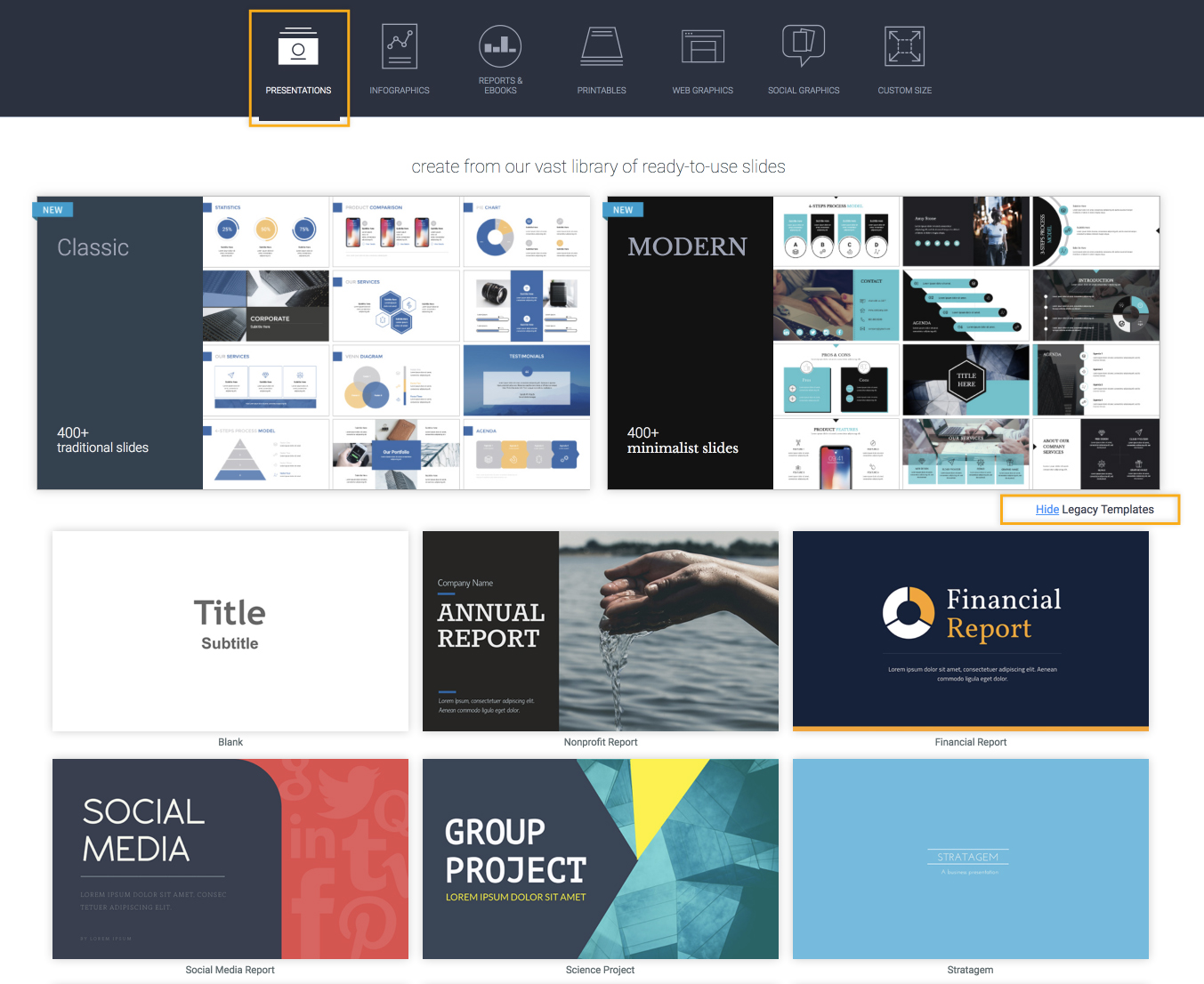 3
If you want to add new text to your presentation, click Basics from the left panel. Under the Suggested Content tab, click Text Blocks for your content and in that drop-down, there are many styles of text blocks you can use.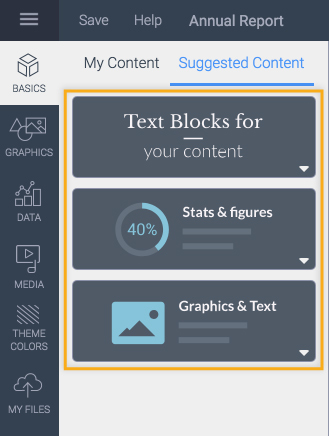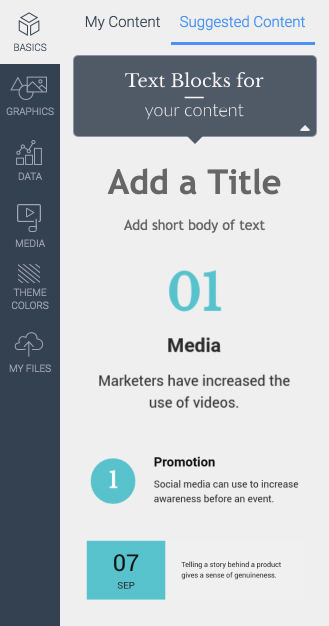 Tip: Under Text Blocks for your content option in the Suggested Content tab, you can use "Add a Title" or "Add short body of text" to start your basic presentation.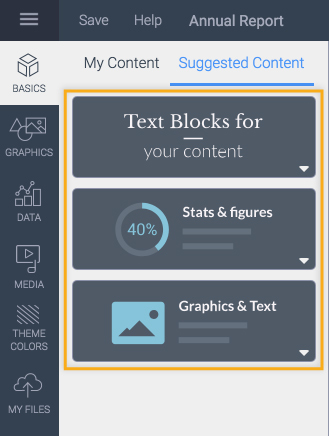 Tip:
My Content
tab is your own custom blocks that you saved from your previous projects.
Click here
for more information about saving your content blocks.
5
If you want to add icons and shapes in your presentation, click Graphics from the left panel. Under the Icons & Shapes tab, there are many categories of icons you can use for your presentation. Under Photos tab, you can either upload images from your computer or choose images from our free photo library.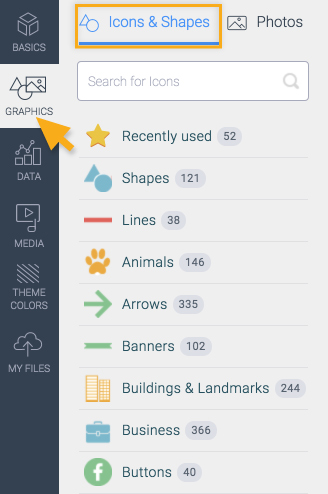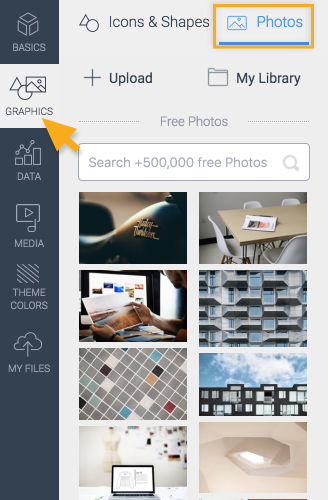 6
When you click on Data from the left panel, you can add Charts, Tables, Maps, or even Widgets.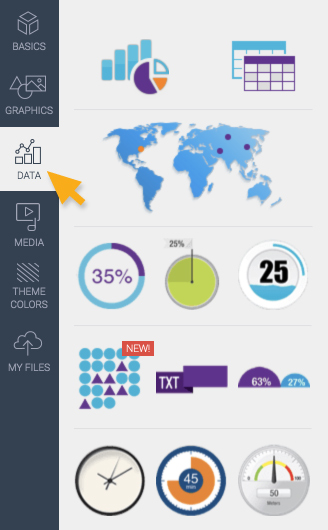 7
When you click on
Media
from the left panel, you can
Insert Video
,
Add Audio
,
Record Audio
, and 
Embed Online Content
.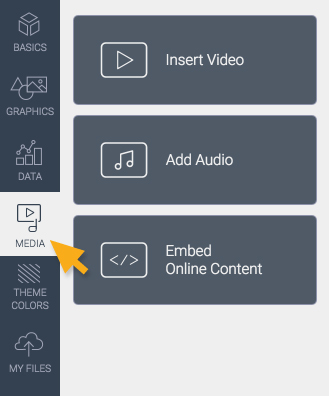 8
In Theme Colors from the left panel, you are able to use any theme color for your presentation if you want to. Click Default to go back to your original color.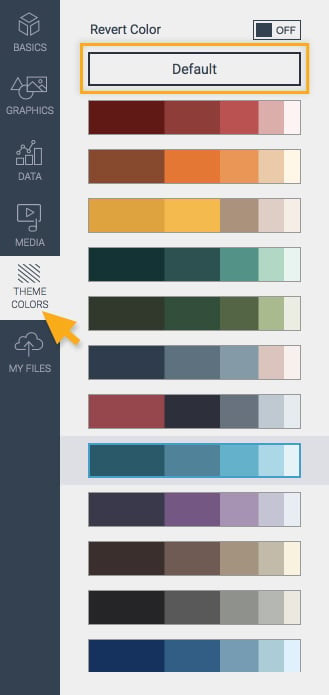 Tip: When you turn on Revert Color, your theme color will revert. Let's say you have selected a theme color and your presentation has a light background, the light background will change to a dark background.
9
My Files from the left panel saves all of the images including the ones from your previous projects. You can also upload your own images by clicking on + Add Media at the top left side of the screen.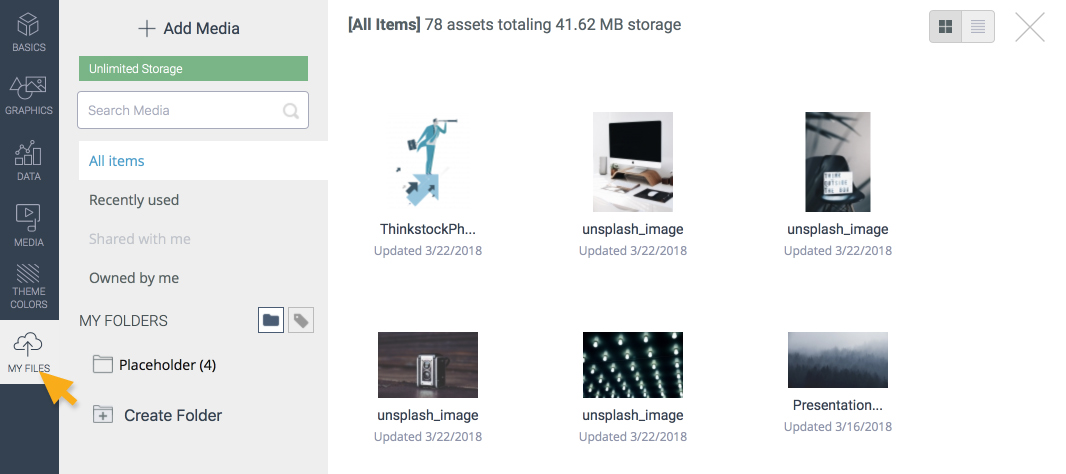 10
If you wish to add more slides in your presentation, go to Slides on the right panel, click on Add slide.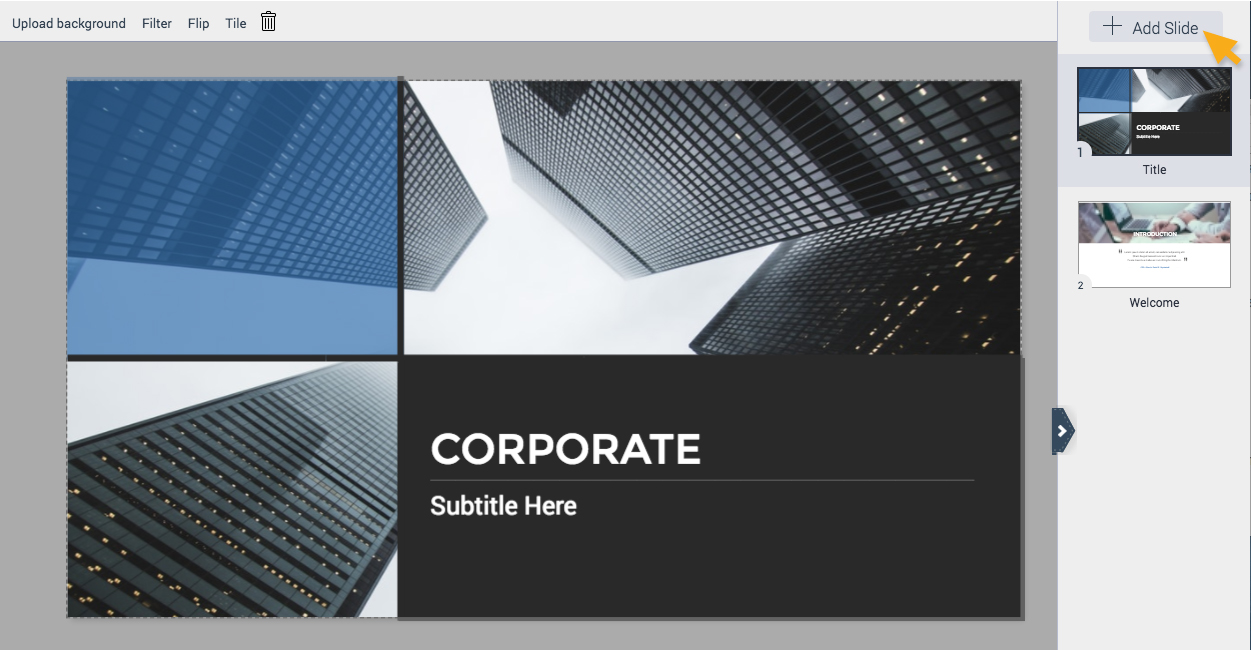 11
You can edit and organize all of your presentation slides. You can also copy, paste, move slides to beginning, move slides to end, duplicate slides and delete slides in a matter of seconds. In order to do that, select multiples slides at once. Then you right click and choose from the following.
Tip: To apply desired slide transition, click on the gear icon and click  Change Transition.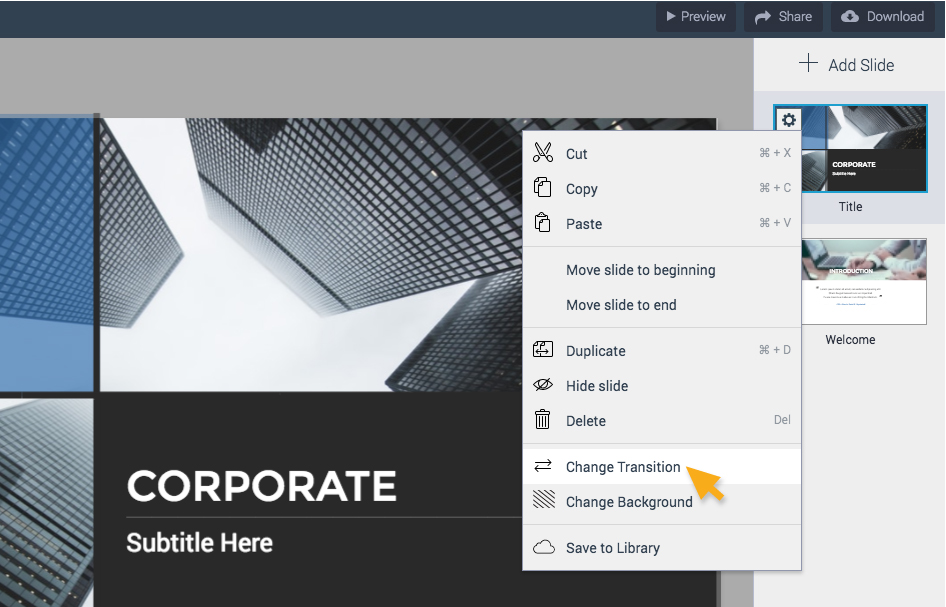 11
When you are finish with your presentation, you can Preview, Share or Download.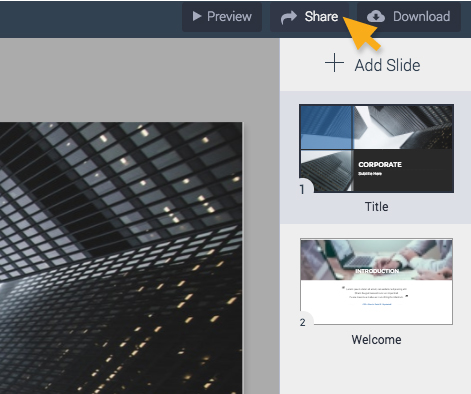 ---
Watch Video:  How to create a Presentation