Create Color Palette
We know that producing high-quality visual content in an efficient and creative manner can be especially challenging. This is why we decided to make it easier for our users to trigger just the right emotions and associations in viewers by providing them with 50 beautiful color combination presets, as well as the option to save your own palette colors in My Palettes.
1
Selecting a shape, then  click on top of the panel.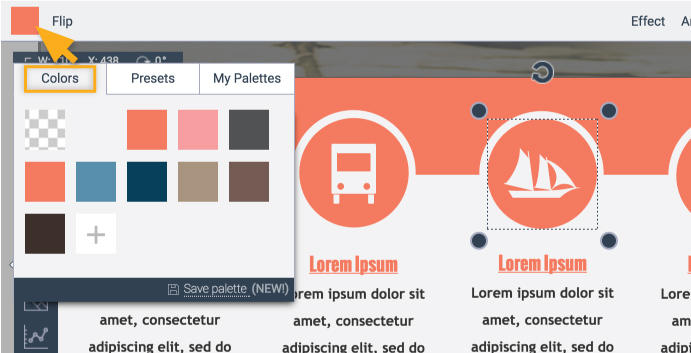 Or selecting the text. This allows you to add/change colors.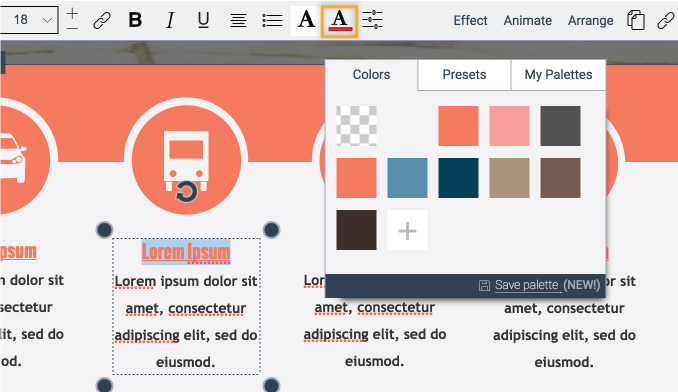 2
To easily apply any of the 50 color combinations for your own designs. Simply click on Presets and choose your color combination. Scroll down to see more color combinations.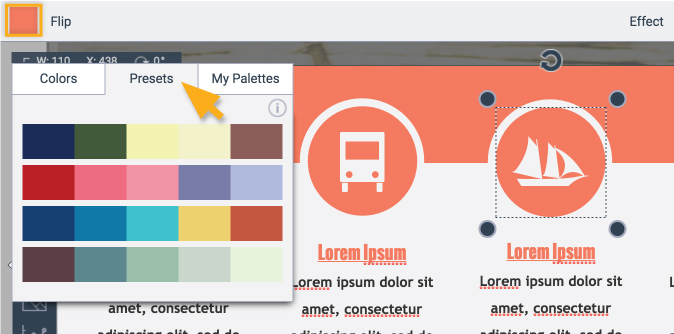 3
You can also save your own color palette by clicking on Save palette under Colors.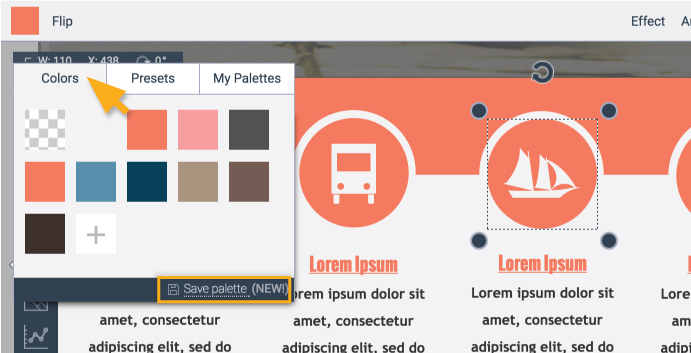 4
Name your palette and click OK.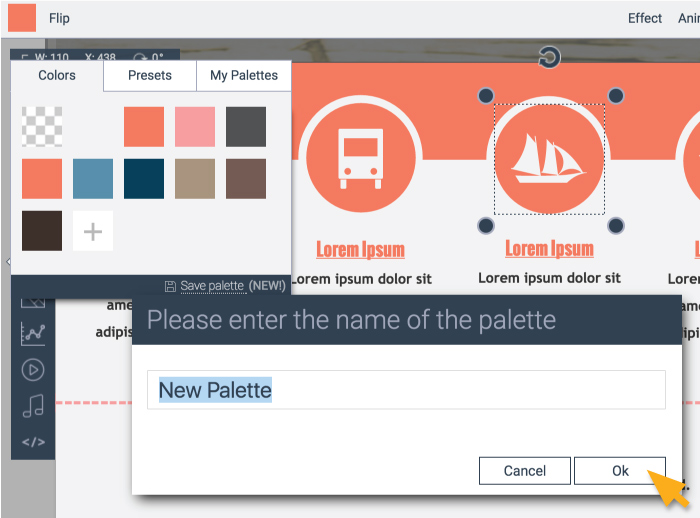 5
The color palettes you saved will appear in My Palettes. Simply click on the palette to view the colors or Edit/Delete the palette by selecting the two icons next to it.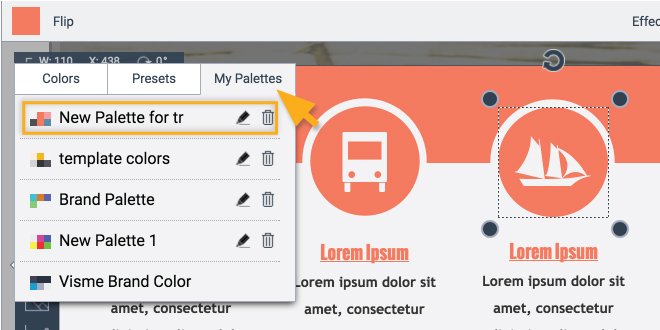 Tip: When you create your own palette and share with other team members, they can use the color palette, but do not have the options to edit/delete the palette that you created.