Download Presentation as Powerpoint (PPTX) format
You can download your presentation as a Powerpoint format. You can use it to view and present in powerpoint or keynote.
Download as a Powerpoint format
1
In the Visme editor, click Download at the top right of the screen.

2
In the Download page, select Present Offline and Click PPTX.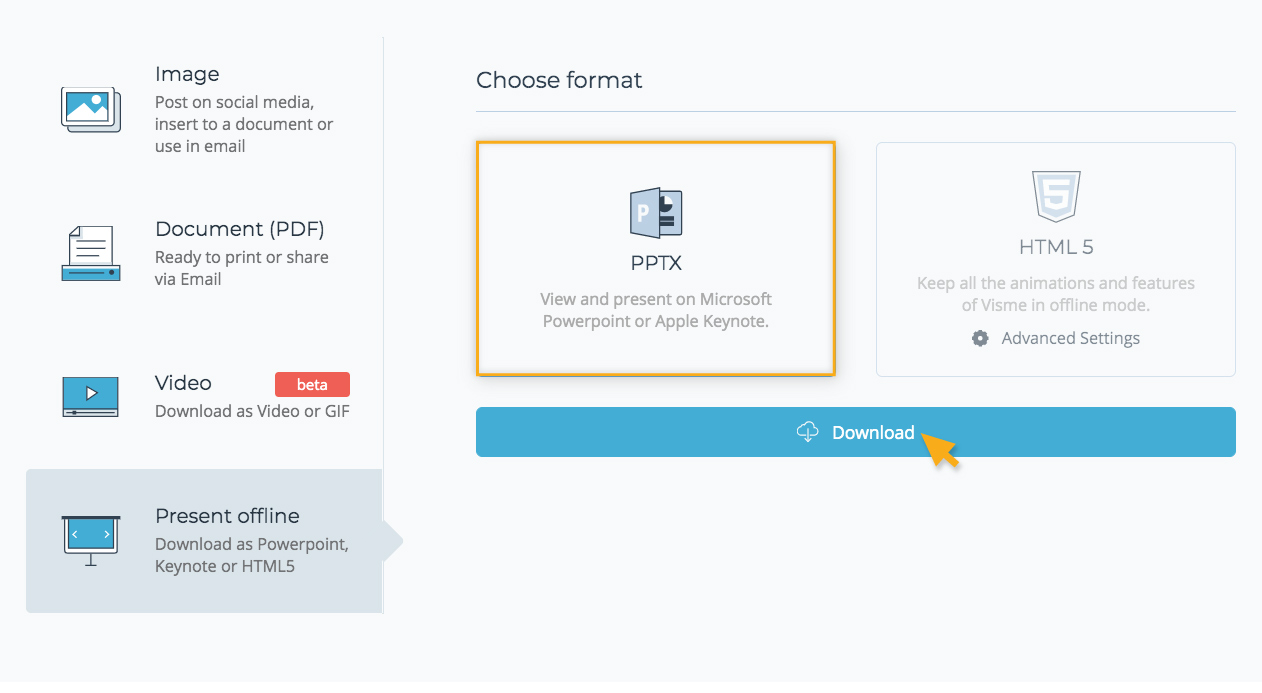 The exported pptx file will be flattened powerpoint, which means that the layers are flattened.
---

Back to home
Home
Presentations
Common Questions & Answers
External Content (i-frames)
Collaboration and Team Features
Analytic Tools & Insights