JotForm Integration
With Visme's App integrations expanding, we couldn't be more excited to finally give you the ability to bring your beautiful JotForm forms, surveys and quizzes into Visme.
Here is how you can link your JotForm account with Visme:
1
First, create a JotForm account at
jotform.com
if you do not have one already. Login to your Visme account. In the editor, click Apps from the left panel.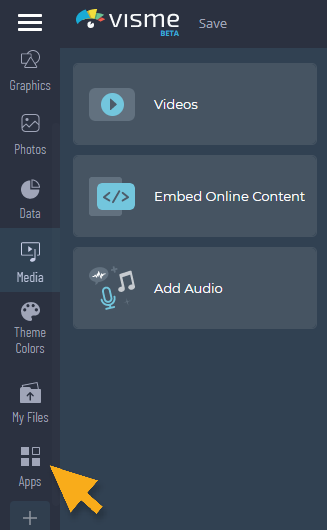 2
Click JotForm app, then click Connect. Once you enter your JotForm login details, you will then get prompted to give Visme access to your JotForm forms and surveys.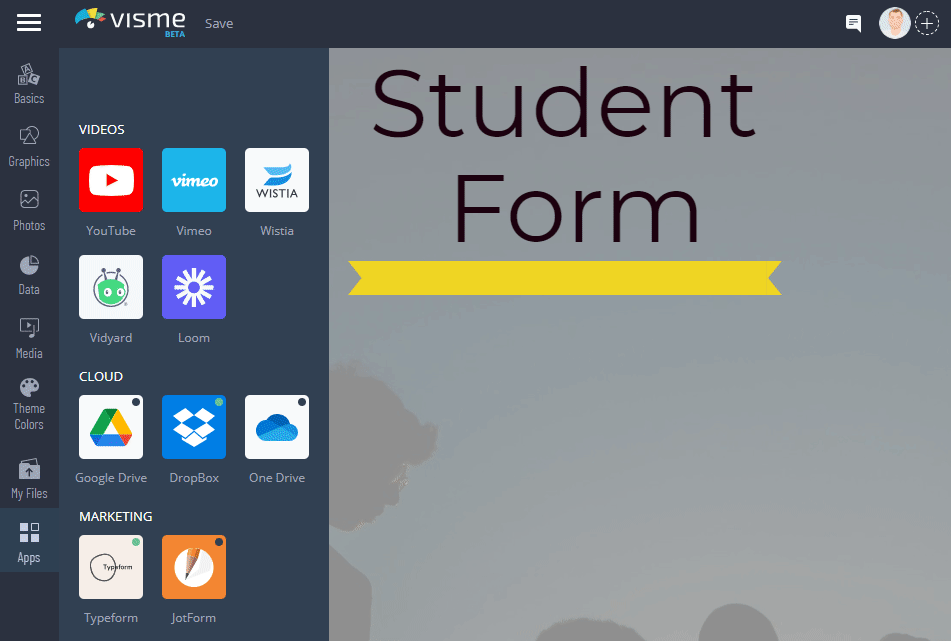 3
Forms that you have created will now show up inside your JotForm App. You can easily add them into your project canvas by clicking the "Add" button and resize the forms as needed.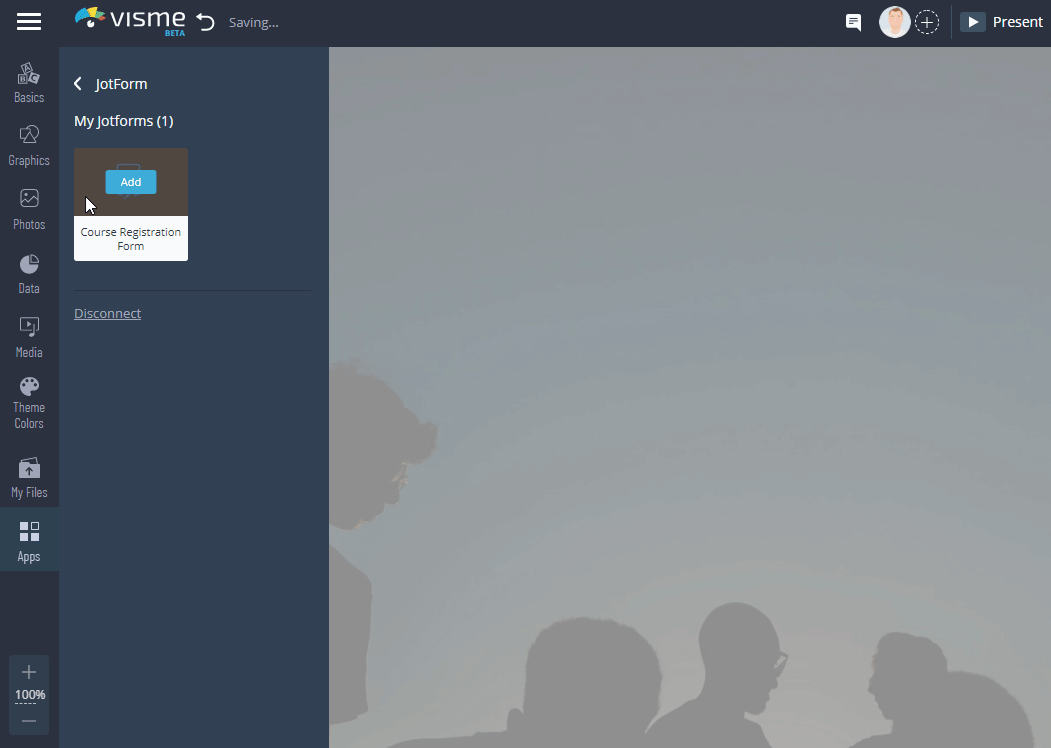 4
Share
or
embed
your project into your website and your audience will be able to interact with your forms and quizzes.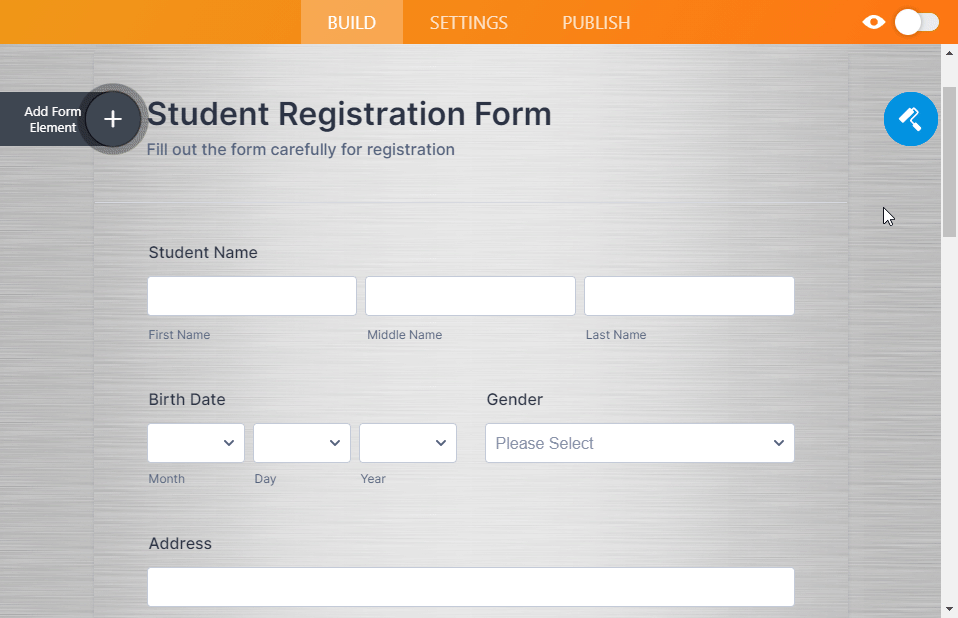 Note:
JotForm doesn't allow direct customization of the form styles from within Visme. To customize your forms, kindly refer to this short guide from
JotForm
5
Unable to login? Make sure you are using the correct password. If you have created your account with Google or Facebook, unfortunately, JotForm in-app login doesn't support login via Google/Facebook at this time. To get around this, you need to generate a password fro your account,
here is how