How to Unsubscribe from Emails and Newsletters
Here's how you can unsubscribe from email and newsletters.
1
In the Dashboard, hover your mouse over to your username at the top right of the screen. You then select Account Settings in the dropdown.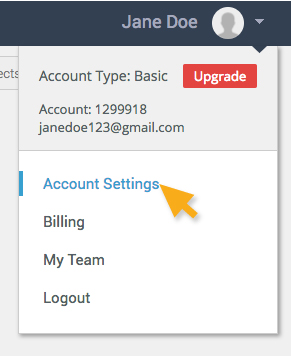 2
On the Account Details tab, scroll down to the bottom of the page. You will see Email Notifications from Visme section. Click Unsubscribe.

 Note: Unsubscribe will opt out from receiving education materials, product, updates, and updates on new blog articles from Visme.