Copy Style
You edited a textbox, icon or shape and you want other objects to have the same style, the problem is it takes forever to change it one by one. 

Here is where the Copy style feature come in handy and it allows you to have unified icons, fonts or text boxes in a single click. Here's how it works.
1
First, click over an icon, text box or font. You then click the brush icon located at the top right corner.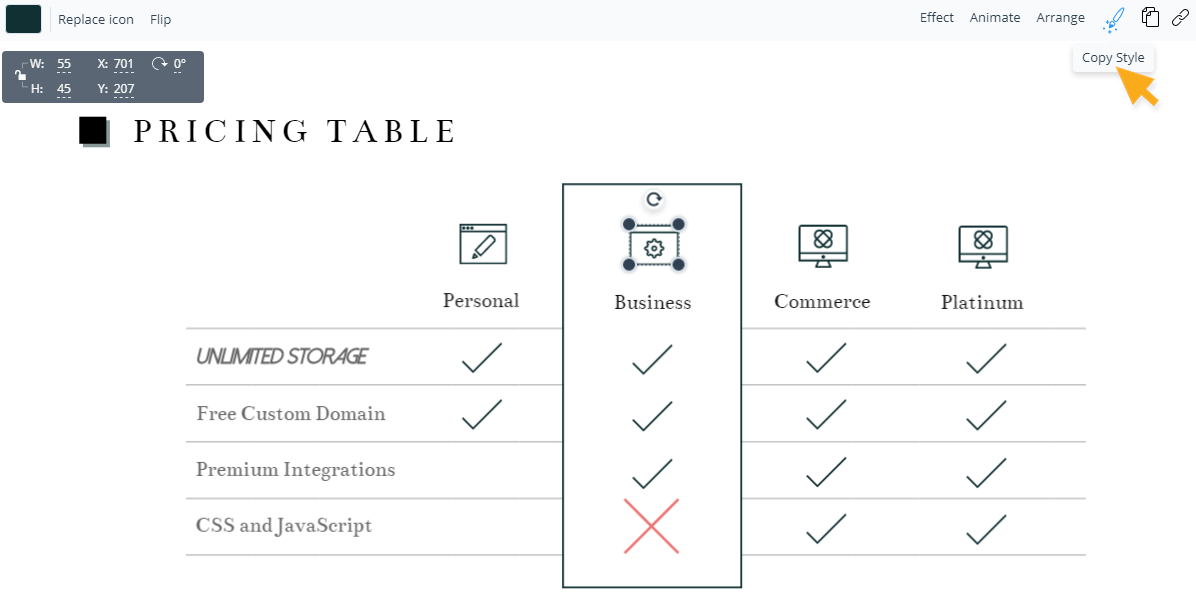 2
Now that you have copied the style of the object, you can either click the other object or right click and paste the style.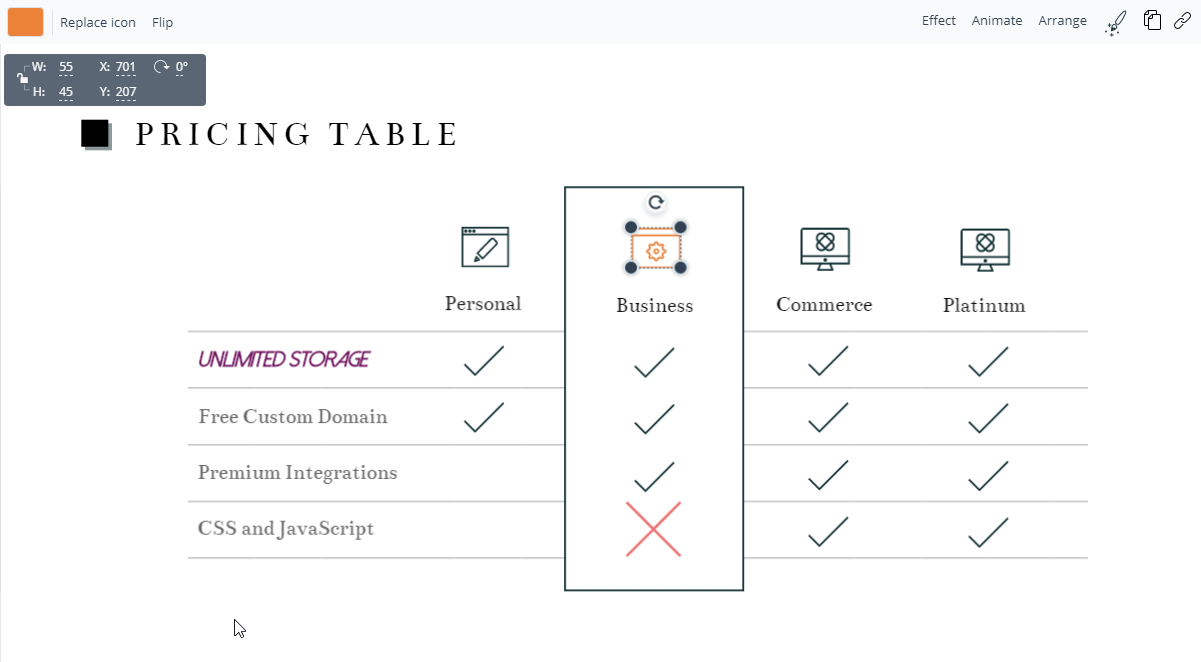 Back to home
Common Questions & Answers
External Content (i-frames)
Collaboration and Team Features
Analytic Tools & Insights