Download Your Design with Transparent Background
Transparent background can be useful for content creators. It's actually essential. You can maintain your design and use it anywhere without having to change or update your background every single time. For example, if you want to create an image, short animation or even graphs/charts with the same background as your website or blog, you can easily do so with this option. You can easily put your graphics or charts/graphs in any background you would like.
Here are the steps on how to download your design with transparent background.
1
First, click anywhere on the canvas so that the top panel show up.
2
You then click on the No Background color by going to the top left color square box.
3
Once you have done that, click Download on the top right of your screen. Make sure you download it as a PNG file, as JPG does not reflect the transparency.
4
Now that you have downloaded your PNG file, you can easily add it into any program (google slides for example) you'd like by uploading or dragging-and-dropping it from your desktop. With the transparency background that you downloaded, you can see that it adopts the background of the page no matter what color.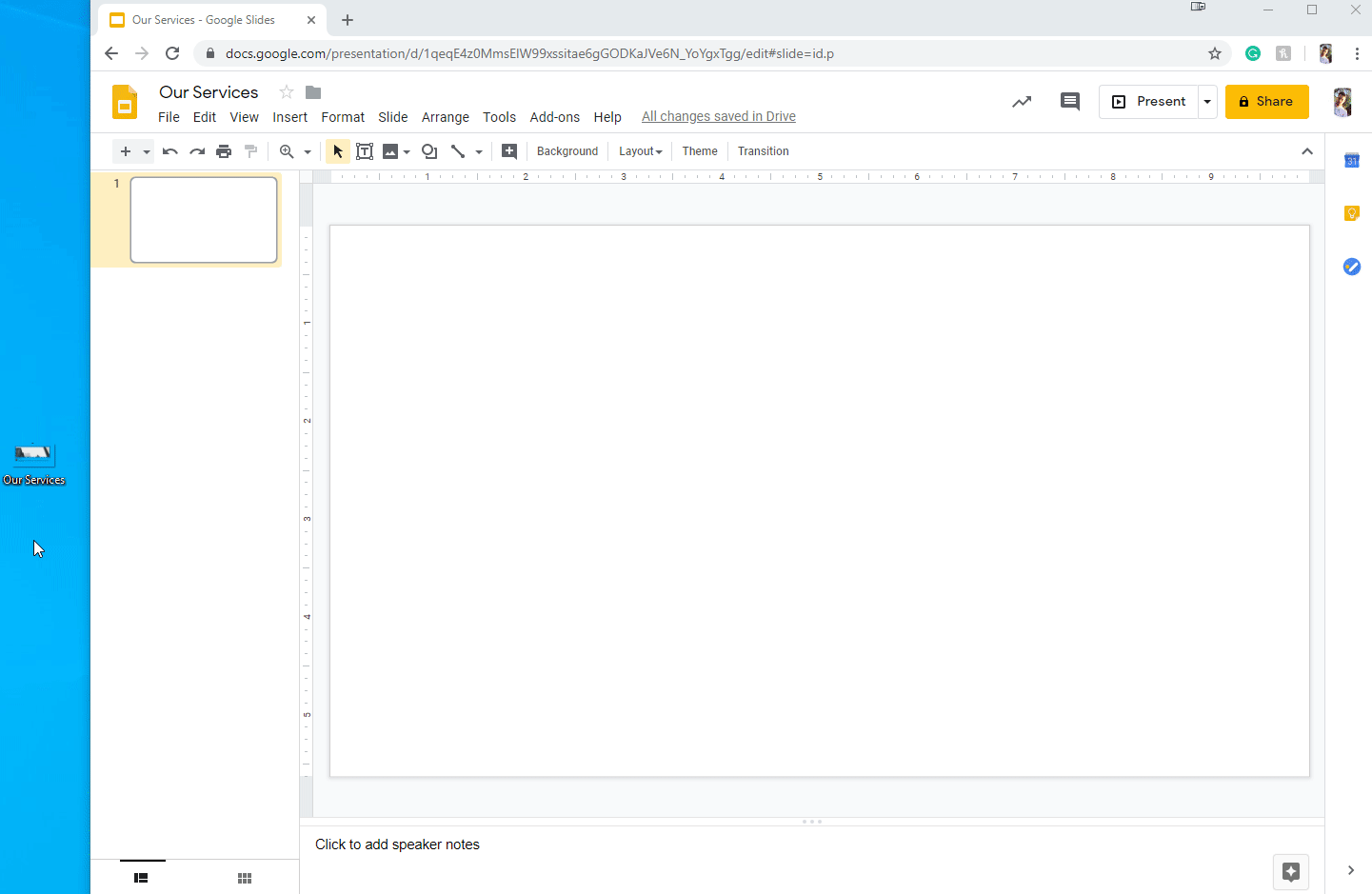 Click here to learn more on how to manage backgrounds.
Tip: If you want to create a design or logo in Visme and import it into Photoshop as an element of another project, you can apply a transparent background and download it as a PNG file to conserve the transparency.