Giphy
You can now add Gifs to your projects. Adding Gifs to your project will help grab your audience's attention, make people laugh and also have a self-explanatory slide with no extra words needed. Here is how you can add GIFs into your Visme projects:
1
Inside the Visme editor, click the Apps tab from the left panel, you then click Giphy app.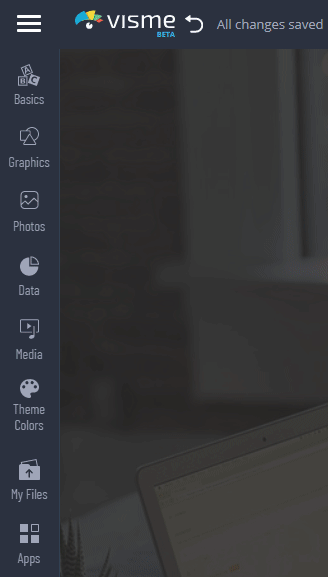 2
You will see Gifs that are trending now. Hover your cursor to any gif to preview before inserting into your Visme project.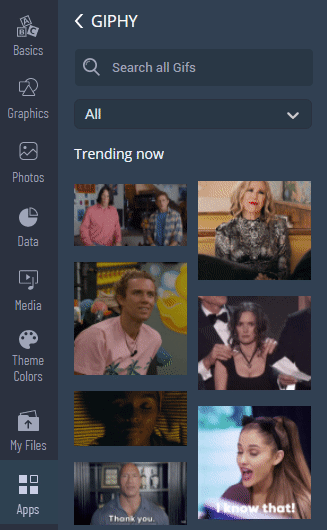 3
You can search by categories or by keywords.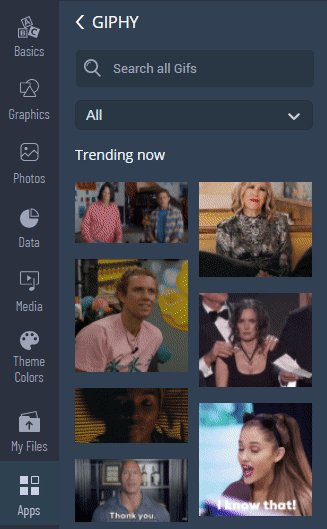 4
Once you have chosen a gif, simply drag and drop into the canvas. You can also click the gear icon and select Add to Canvas in the dropdown.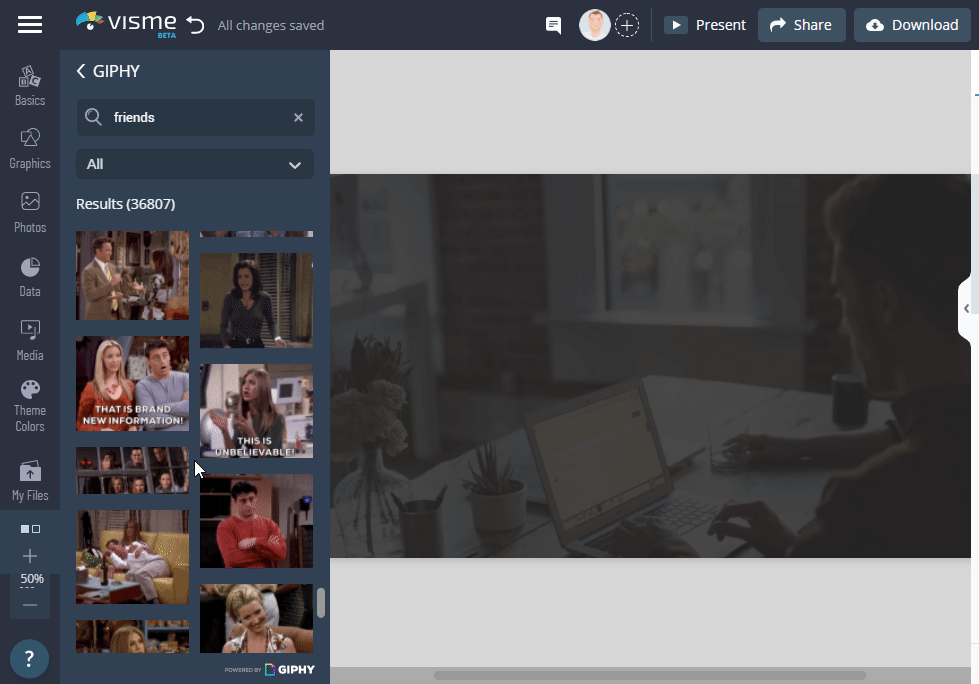 5
If you wish to easily access and re-use your gifs for other projects, simply click on the gear icon and select Save to Library.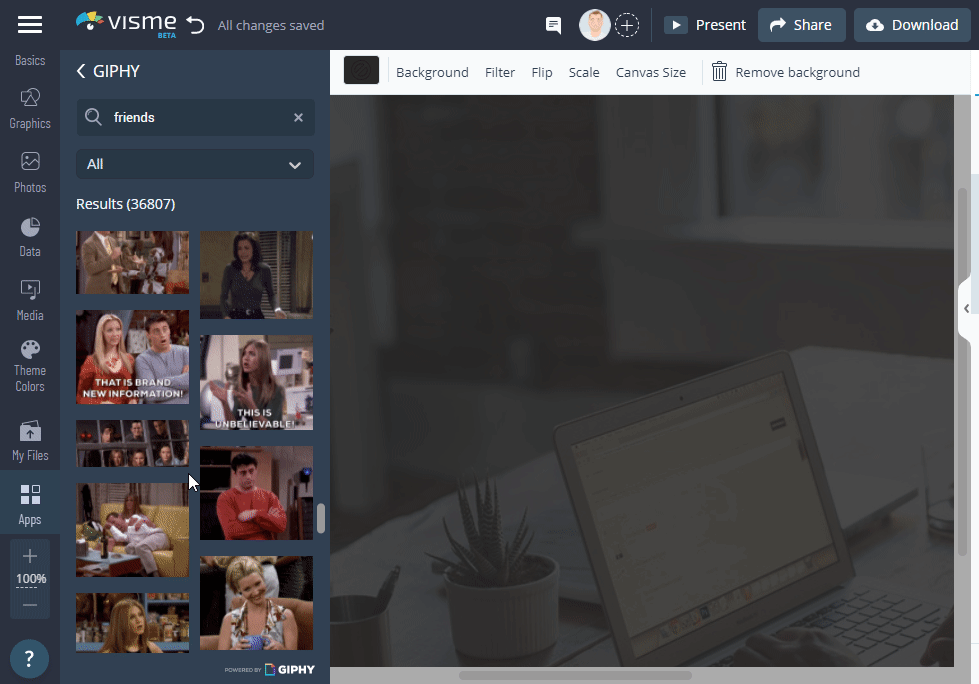 Back to home
Common Questions & Answers
External Content (i-frames)
Collaboration and Team Features
Analytic Tools & Insights