Grouping Objects
Sometimes you want to move multiple objects or copy them to another area or slide. Having to do the task individually can be daunting.
Visme allows you to group multiple objects and delete or copy them within your project area or copy and past to another slide (for Presentations).
1
You can click and drag to select. (Left click with your mouse outside the area containing object(s) you want to select and then drag around them to create a shaded area reflecting the are you want to select)

Or you can hold down the Shift key on your keyboard and click the specific objects you wish to select.  Once you have selected the objects you can let go of the Shift key and you will now have the group selection to work with.

2
Right click to select Group.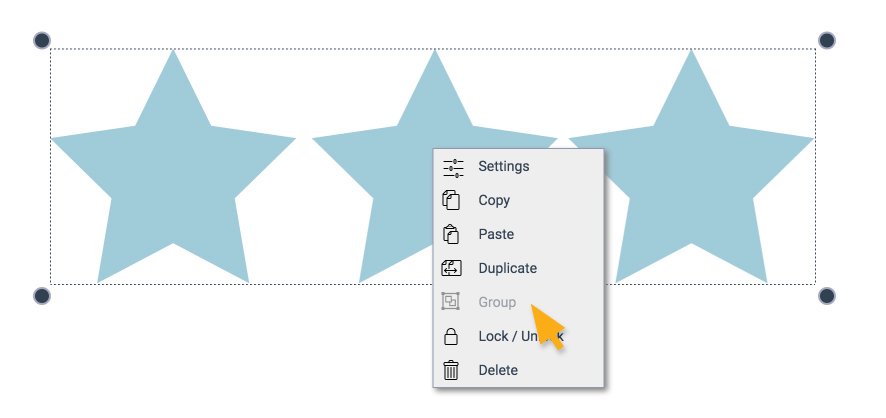 Or click on Group in the Property Panel at the top.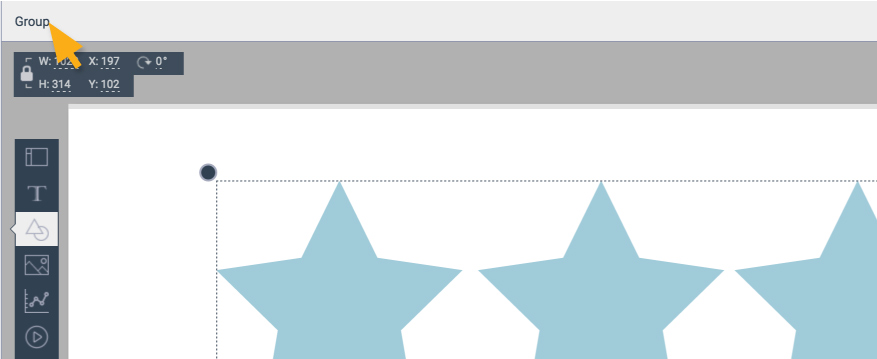 3
Once the desired objects have been grouped you can move them around as a group and they will retain their relative position with each other.