How to assign user role(s) in Visme
1
To manage user roles in your team, click on your name at the top right of the screen in your Dashboard and select Manage My Team in the dropdown menu.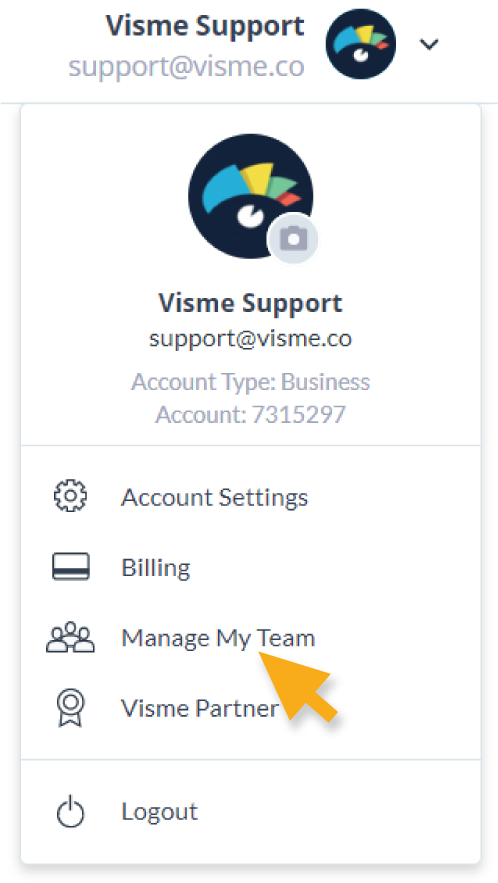 2
You can click on the Add Users to create and add a new user into your team, or you can Edit User to choose User Role(s).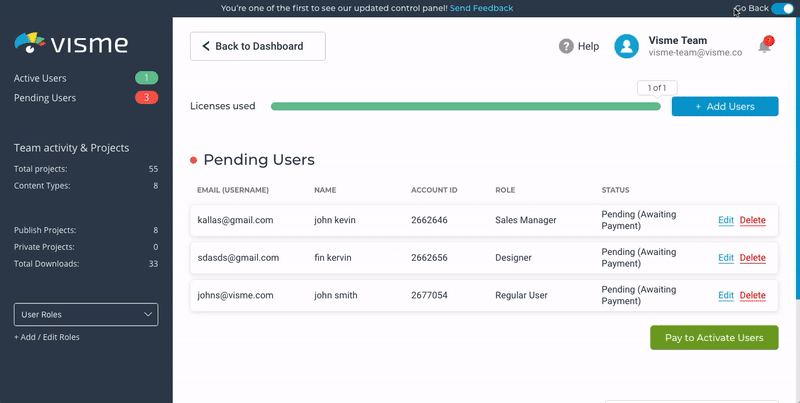 3
To Add/Change user role, click on the down arrow under USER ROLE and select required user Role(s) from the drop down.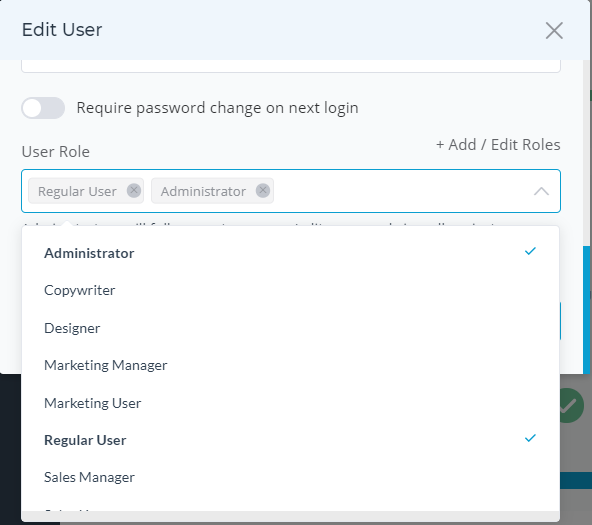 Available User Roles:
Administrator
Can view/edit all folders/projects created by team and access all administrative areas (such as Manage My Team, Billing, Login History, My Brand, etc…)
General Users (Copywriter, Marketing Manager, Marketing User, Regular User, Sales User, Sales Manager)
Can create own projects and also can access projects/folders that are shared with you by others in the team. If there's nothing shared by others, you can only see your own projects.
Designer
Same as General Users Role but in addition can access "My Brand Section"
Marketing Manager
Same as General Users Role but in addition can access "My Brand Section"
You can assign multiple user roles to a single user according to the access requirements.
4
Click Save to update new User Role(s)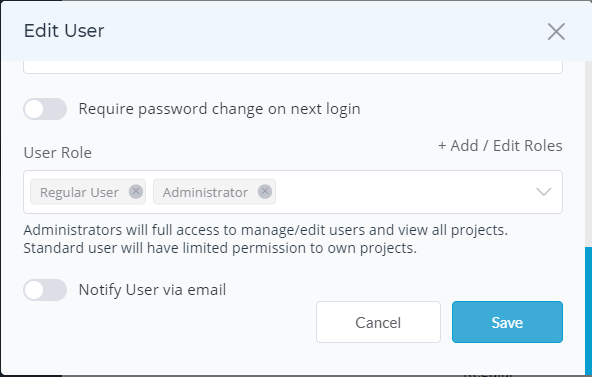 Tip: By assigning users to specific roles will allow you to share projects/folders specifically with a group of people who are in specific roles. 
5
You can also create and assign custom roles. Custom roles can be used to create roles for a specific team, departments, or divisions in your company etc.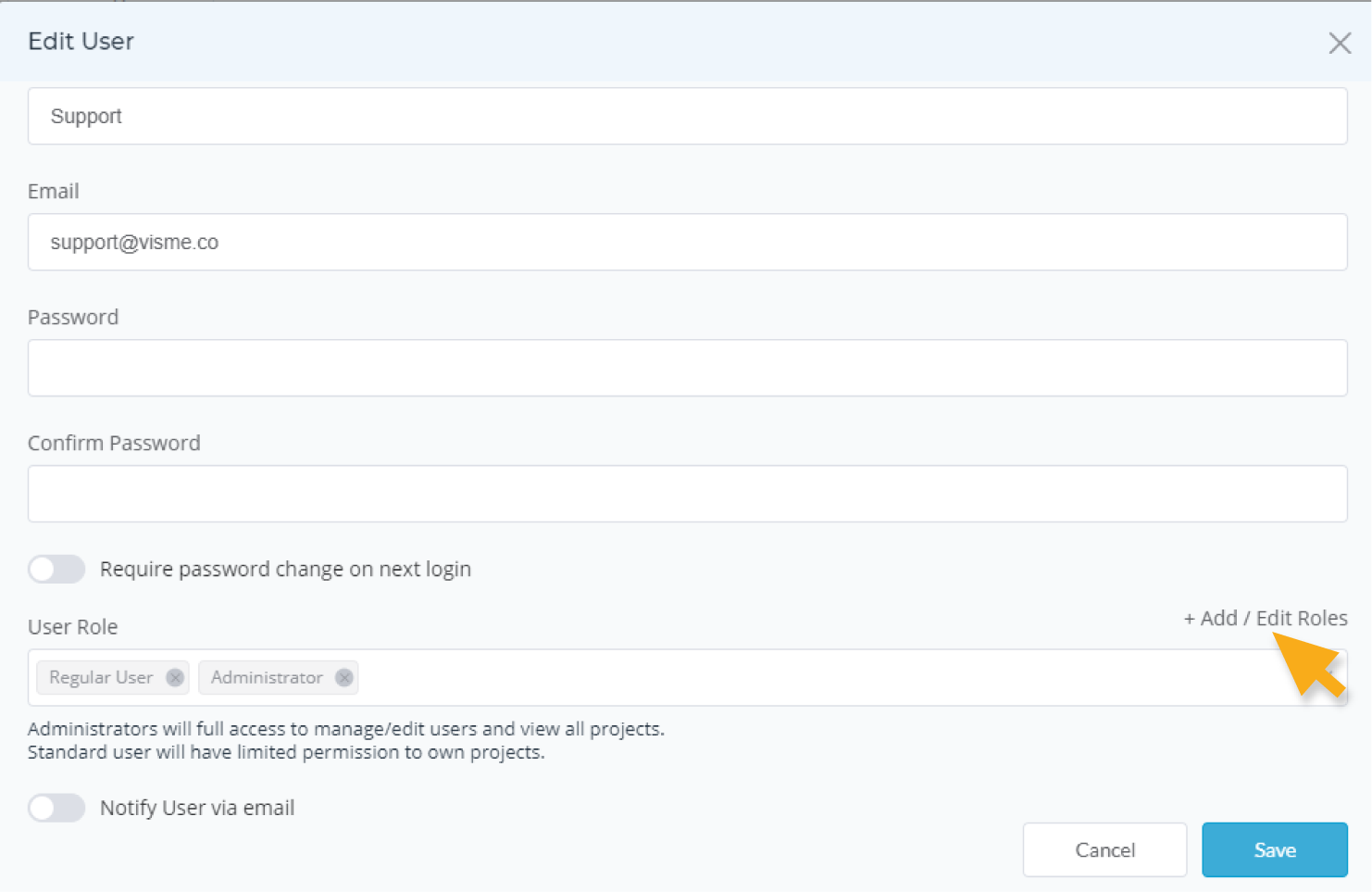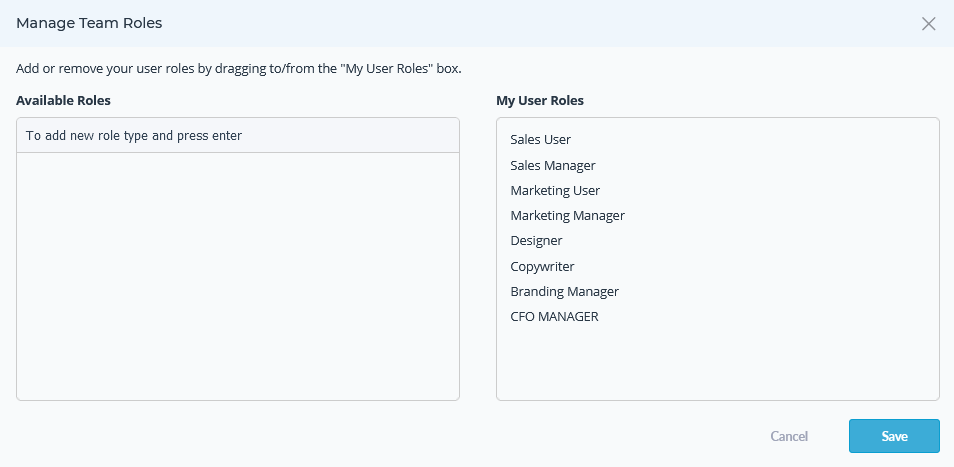 Note: This feature is only available under Visme Enterprise Plan.