How to remove Visme branding and replace Visme logo?
Here are the steps to remove or replace Visme branding on your published projects.
1
To remove the Visme bar in your publishing page, please go under My Brand area in your Visme dashboard.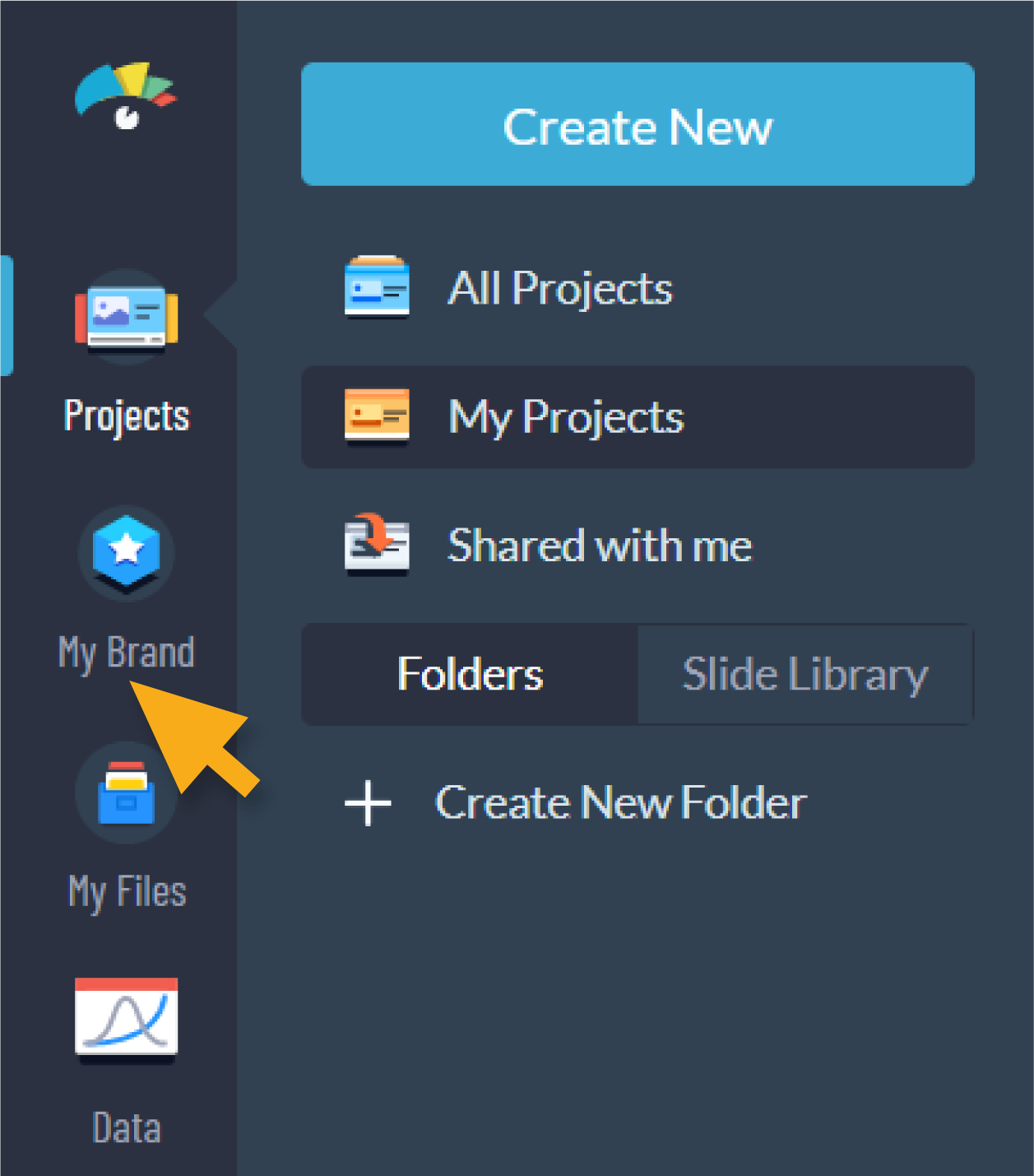 2
Then under the Logos tab, turn on Hide header from your published pages. This option will remove Visme logo along with Visme header that appears on your published projects.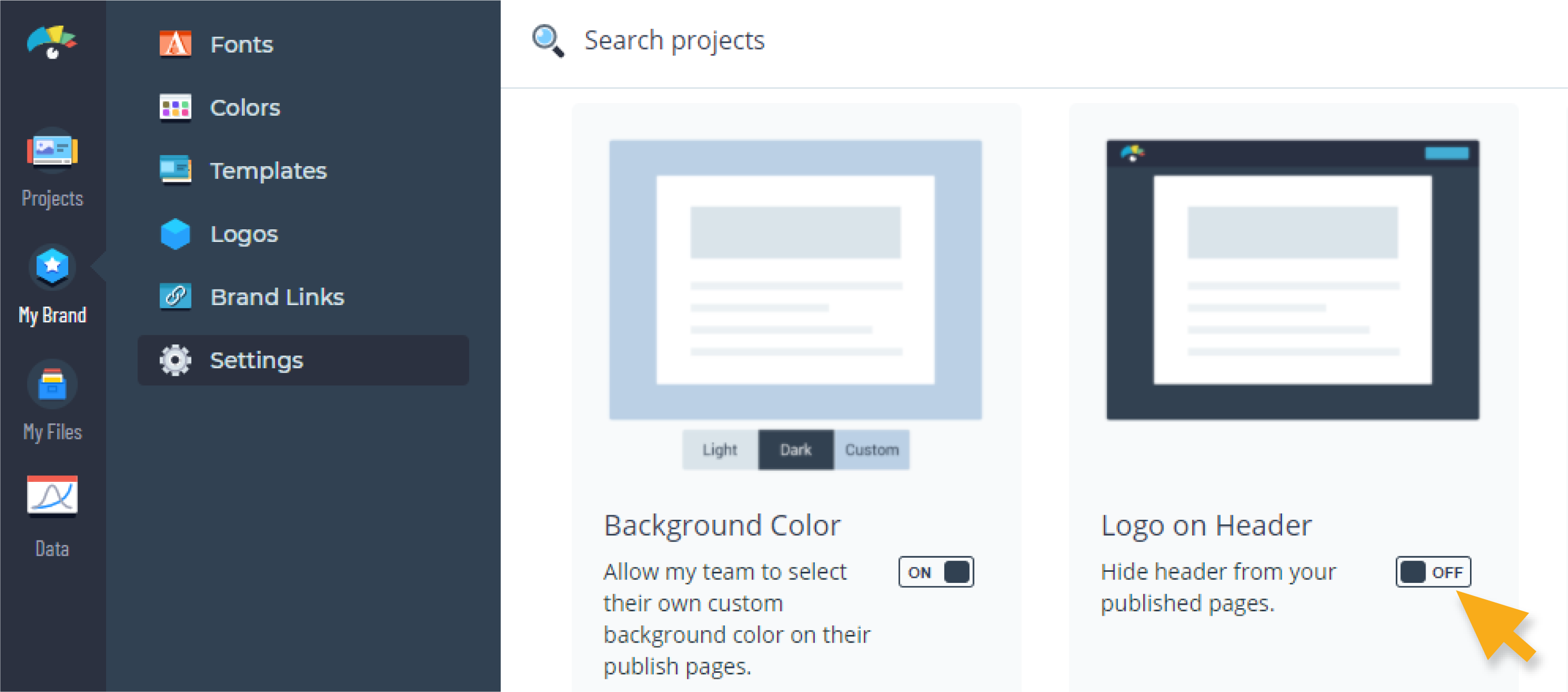 3
To replace Visme logo with yours, click over the Add Your Logo button and to upload your logo.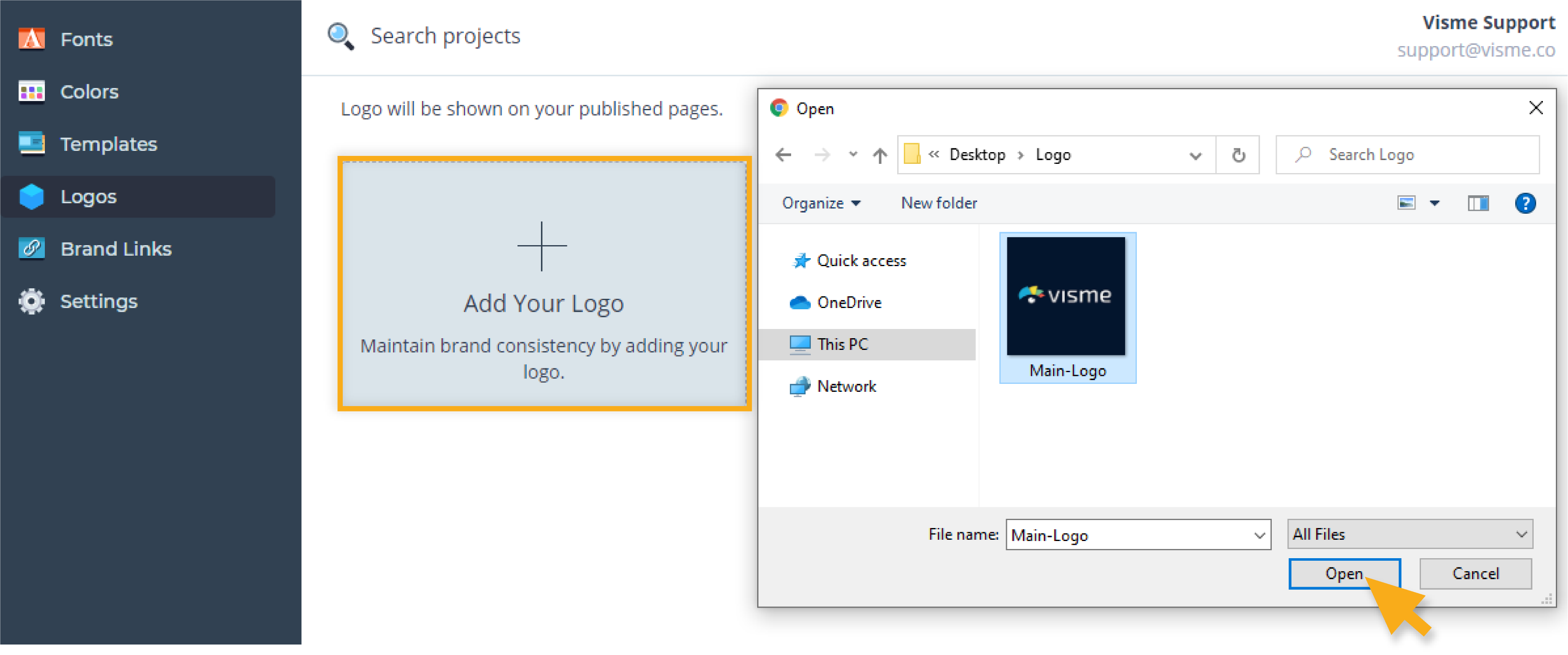 To remove Visme branding you should be under Visme Paid Plans, My brand feature is available on all Visme Premium Plans (excluding Standard and Student Plan)


Back to home
Common Questions & Answers
Common Questions & Answers
External Content (i-frames)
Collaboration and Team Features
Analytic Tools & Insights