Locking and unlocking objects
Visme allows you to lock and unlock objects.
Every object resides on a layer and that layer can be kept locked or unlocked.
Why would you want to have an object locked?
Sometimes you want to work near a stationary object and don't want to keep accidentally selecting it, or perhaps you have an image acting as a background (such as shape behind a text element).
By locking the shape you no longer have to worry about accidentally affecting it when editing objects around or above it.

Tip:
Click
Unlock Object
showing above can easily unlock any objects.
---
How do I lock/unlock an object?
1
Right click on the object and select Lock/Unlock option,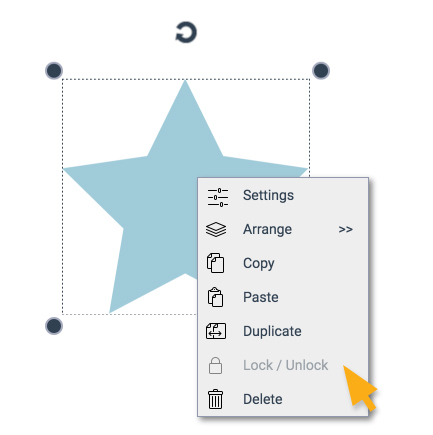 2
Or click Object(s) on the top left corner, locate the object layer and then click the lock icon (it will become dark when locked)