Managing your project comments
Visme's collaboration feature allows you to easily manage your project comments by marking them as resolved and unresolved. Here's how easy it is to manage your project comments and sharing options.
1
To remove your comments on the canvas, mark comments as resolved by clicking on the comment number and then click on the checkmark icon at the top-right corner in the popup window.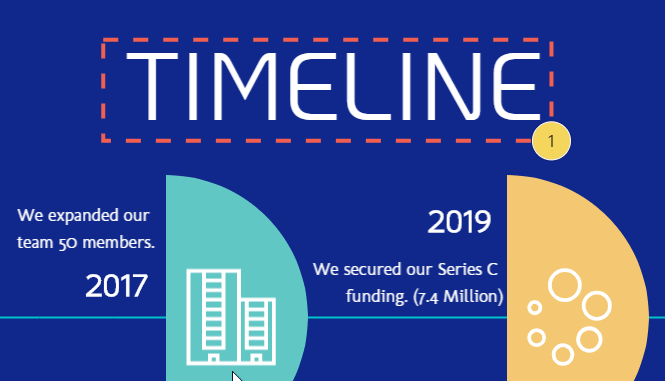 2
You can always bring the comment back by changing its status to unresolved by unchecking the checkmark icon.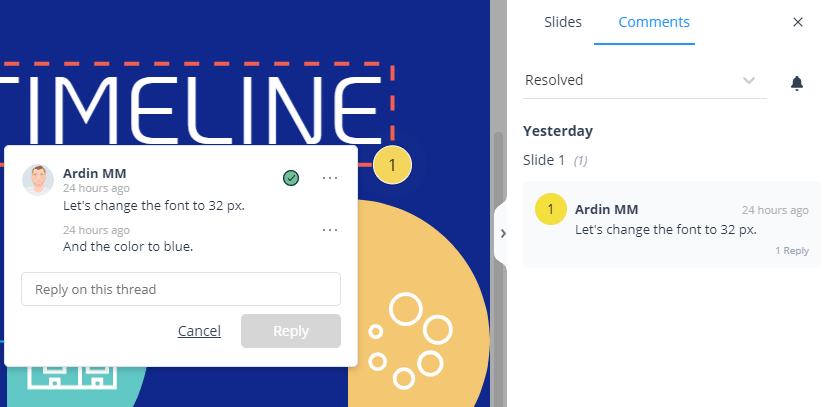 3
On the right panel, in the comments tab, you will be able to filter your project comments to Open Comments, Just My comments or Resolved. You can also manage your comment notification preferences by clicking the bell icon.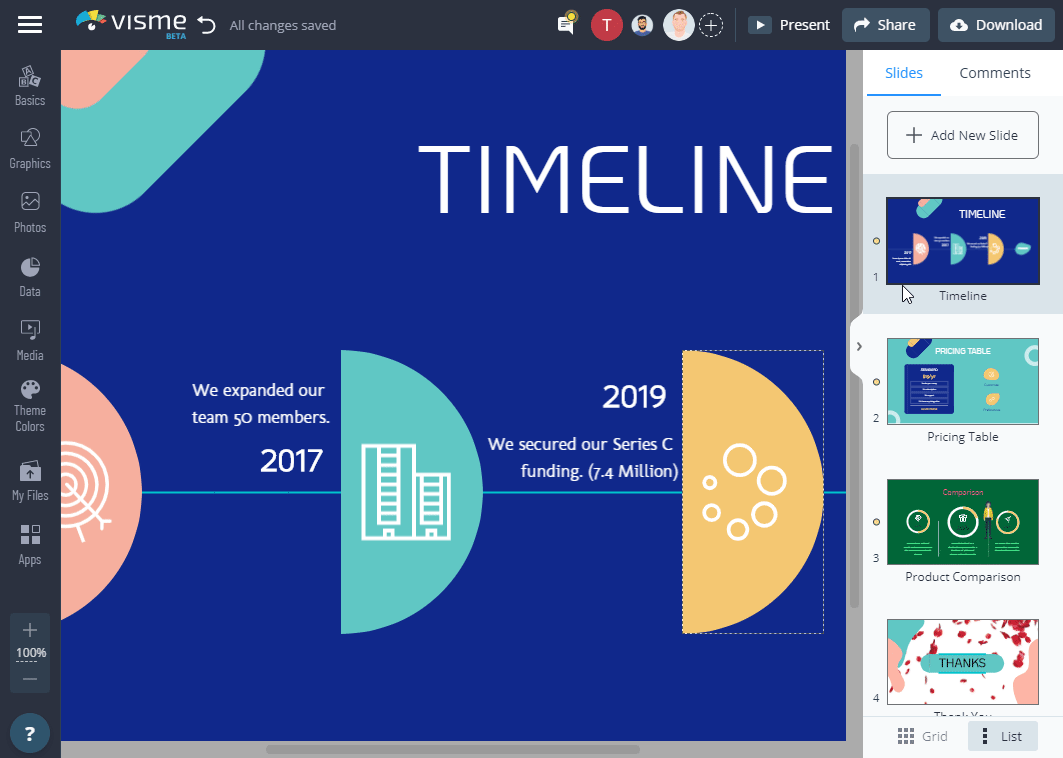 4
Invite more team members into your project by clicking Share at the top-right corner. The invited members can comment, view or edit your project, depending on the permission setting you've selected. They will then receive an email notification which contains a link to your project.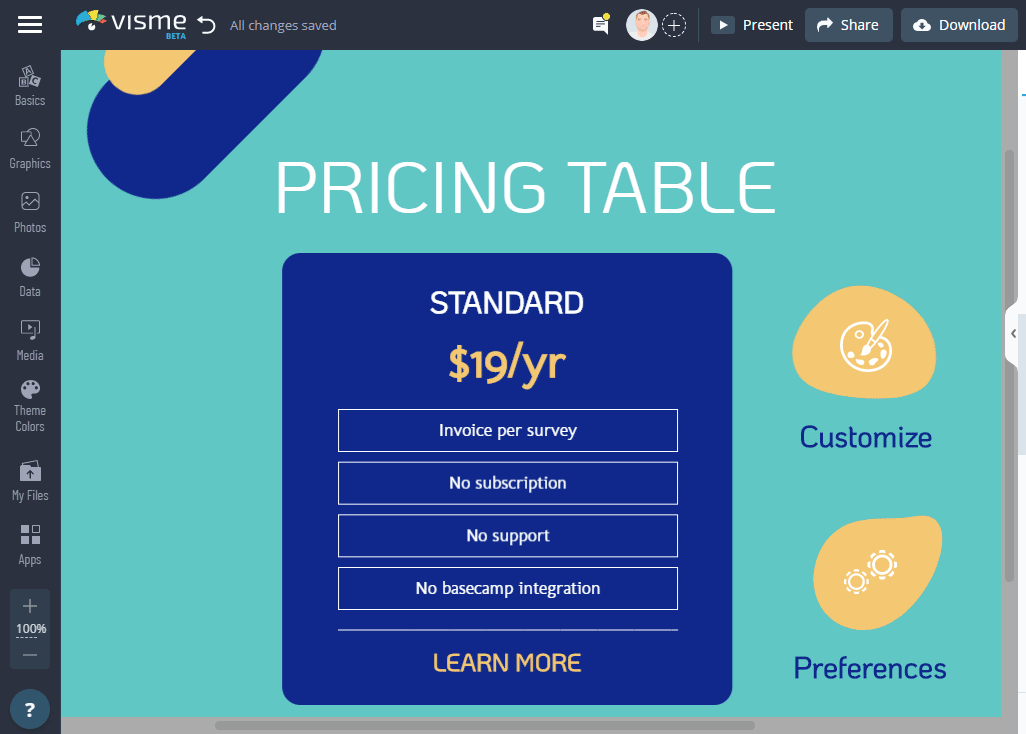 5
You can change members permission or revoke their access from the share tab.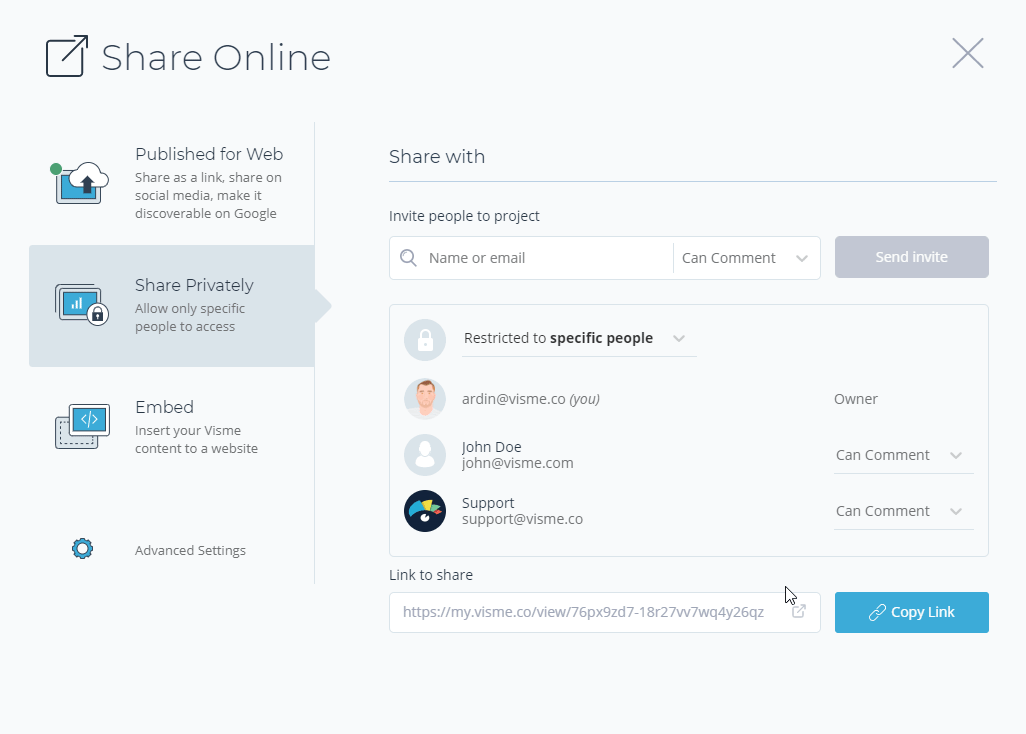 6
You can change your project sharing options to Anyone with the link, Only people on my team or Restricted to specific people which will allow only people you have invited to your project to access your project.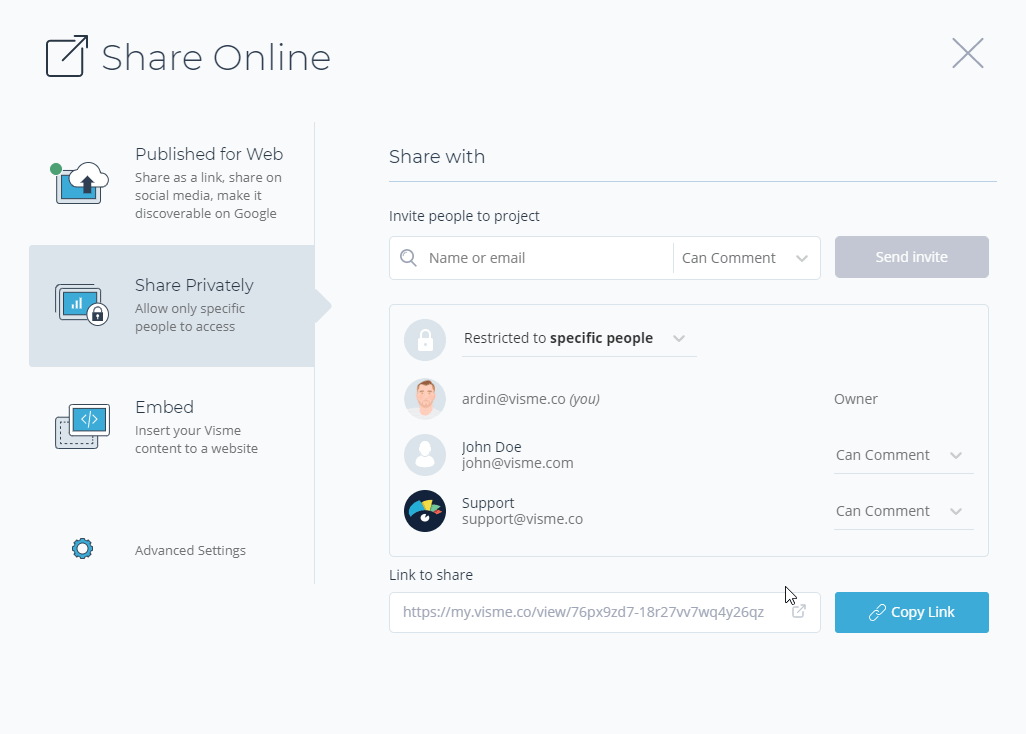 More about project sharing options here.