One Drive Integration
Bring your One Drive files in one place, and that one place is Visme. You can now link your Visme account with One drive and easily import files into your Visme project and vice versa.
1
Once you are inside the Visme editor, click the Apps tab located on the bottom-left corner.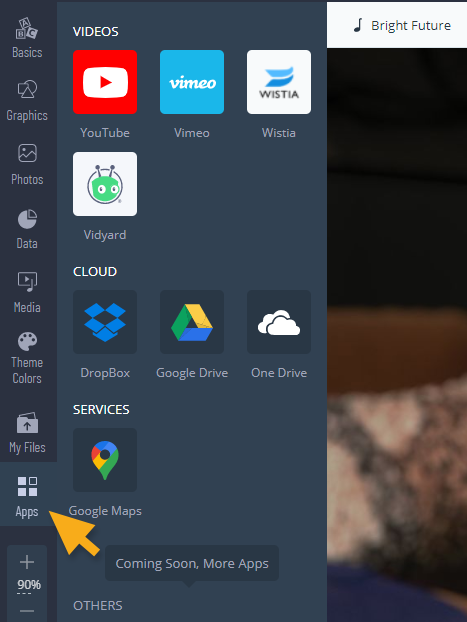 2
Click One drive app, then click Connect. You will then get prompted to give Visme access to your One Drive files.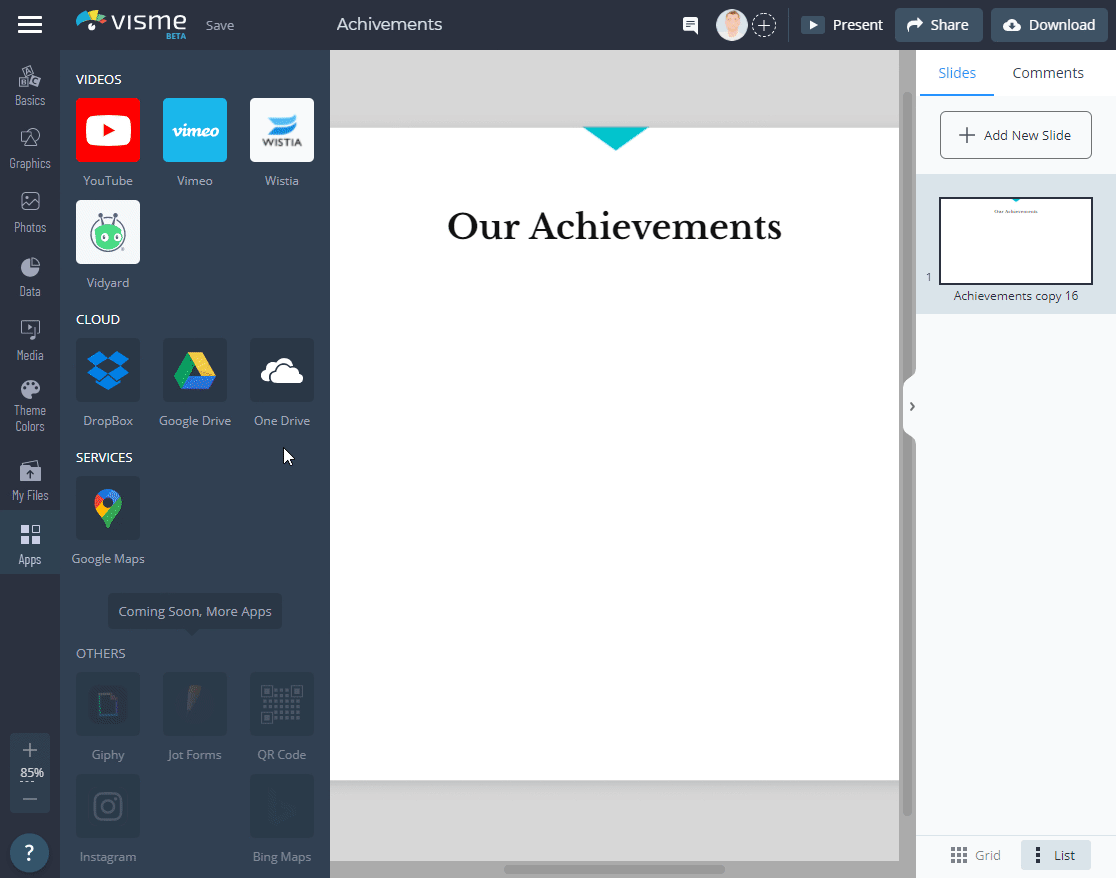 3
Click View with One Drive Files and a pop-up will open where you can see all your one drive files and folders. Selected the files that you want to upload and click Open. You can then adjust their size inside the Visme editor as needed.
Note: The files imported from OneDrive can also be found under My Files tab, that is where all your assets are saved.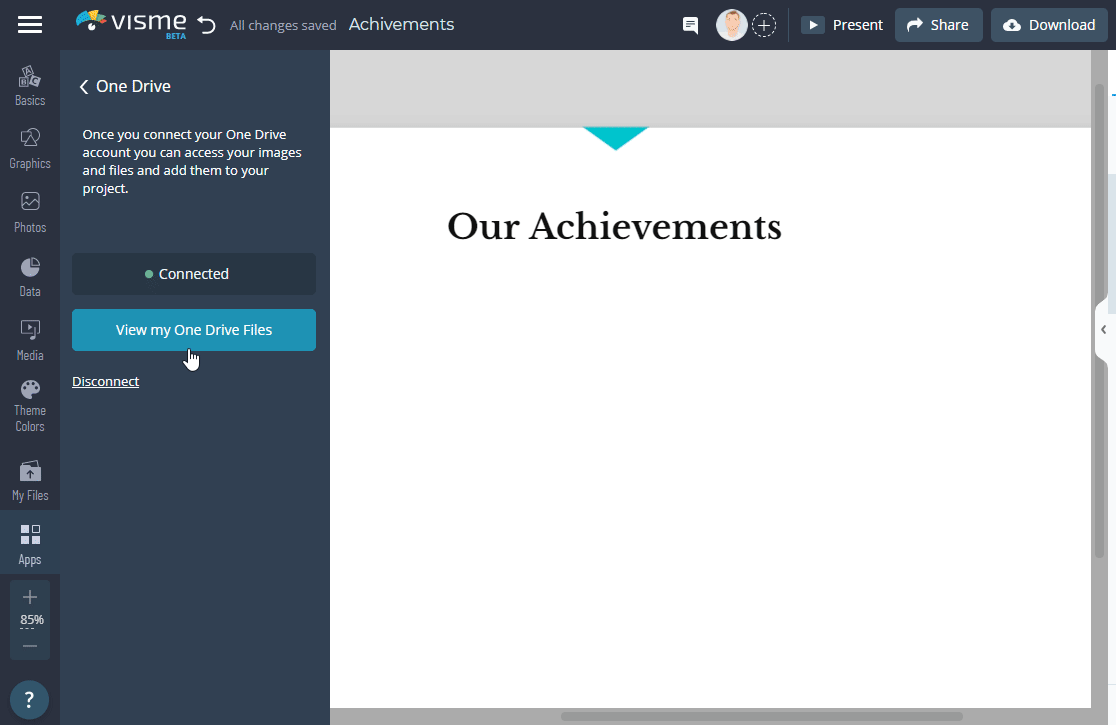 4
If that was easy, then it's even easier to export your project to your One drive account. Click the Download button on top-right corner, select the export format and from the drop-down menu, click One Drive. After few minutes, you will be notified that your project was successfully uploaded into your One drive.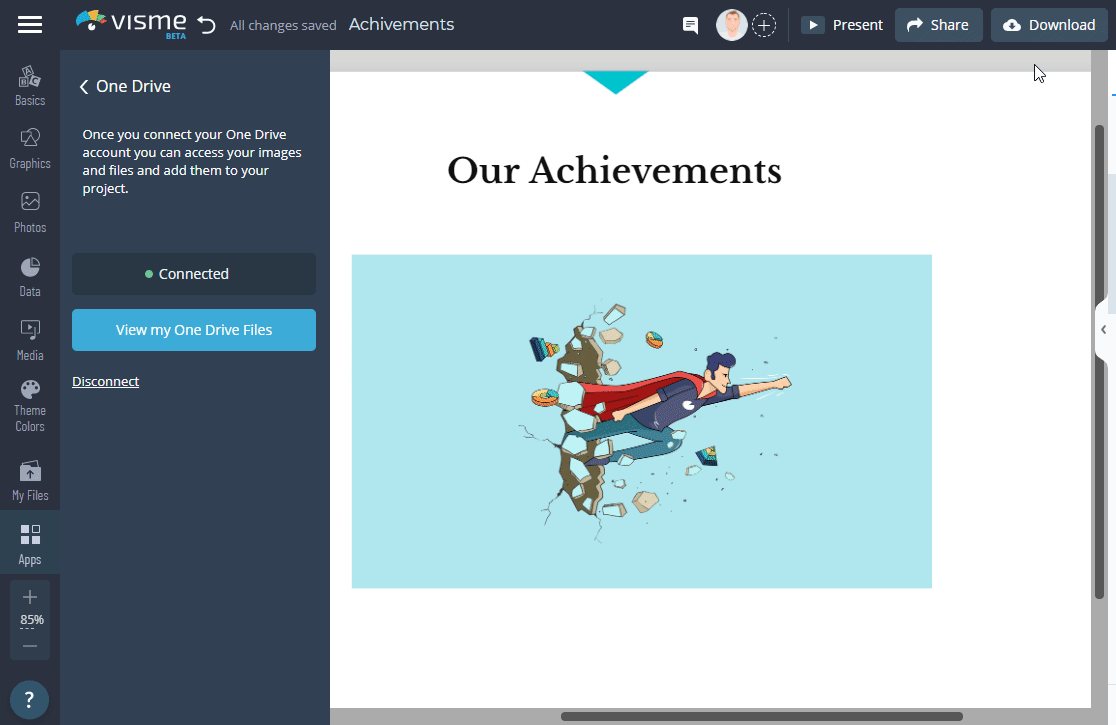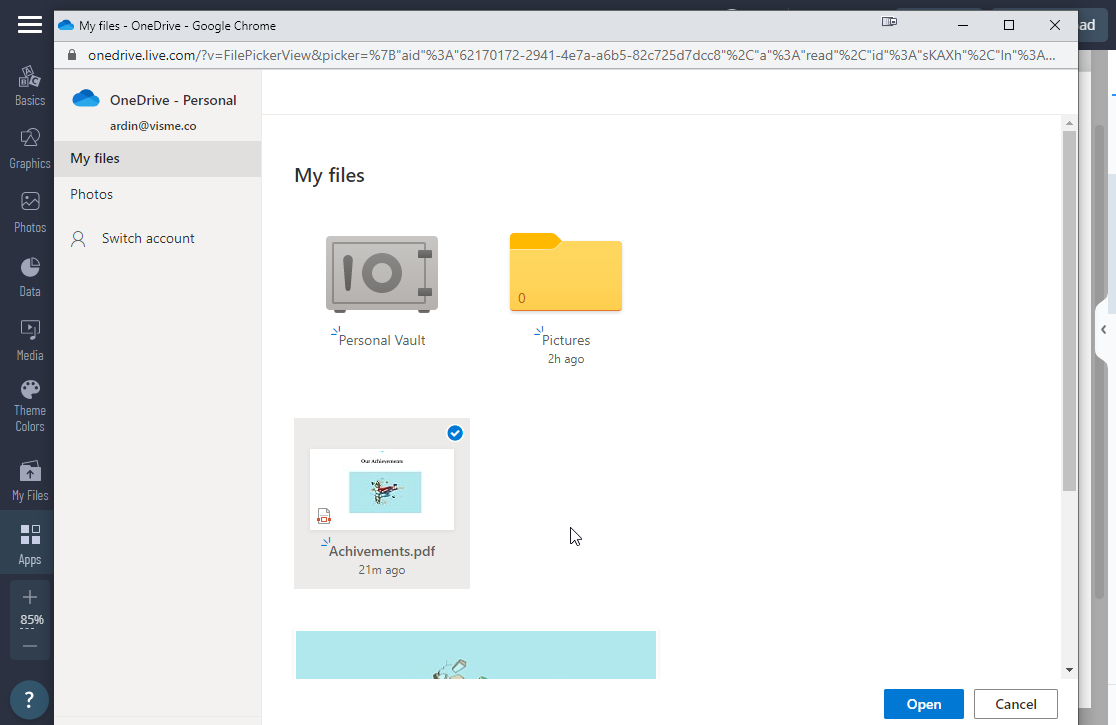 5
To disconnect your One Drive account from Visme, click the Disconnect button and you will be redirected to one drive Apps & Services page from where you can revoke Visme access to your one drive files.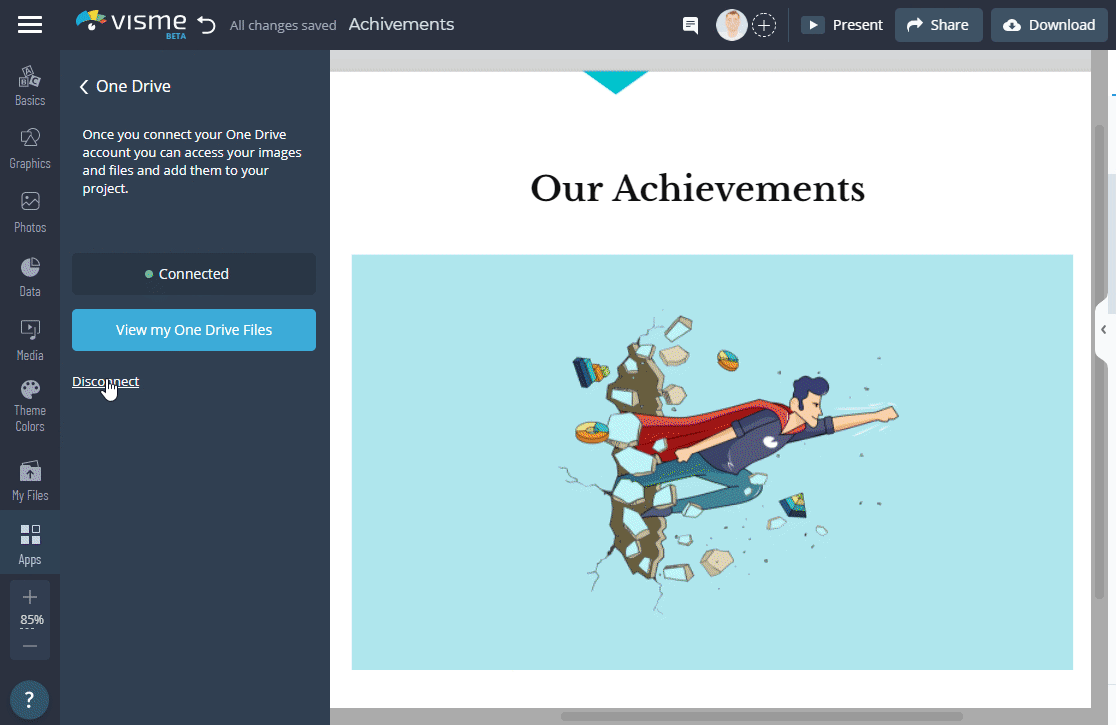 Note: The files you have uploaded from One-Drive into your Visme project won't go anywhere, they will remain saved under My Files tab.