Project Version History
With the Visme Version History, you will be able to review and restore previous design version of your project.
Here is how:
1
From your
Visme dashboard
, hover over to any of your previously created projects and click the
Edit
button.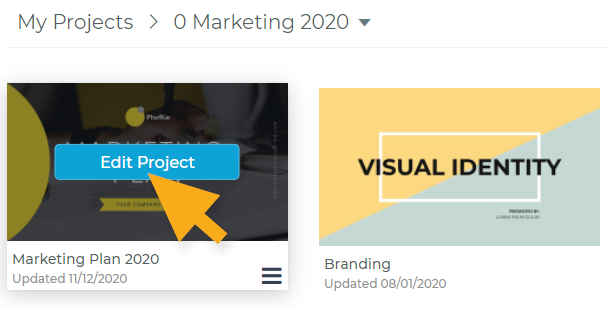 2
Once inside Visme Editor, hover over the hamburger icon located on the top-left corner.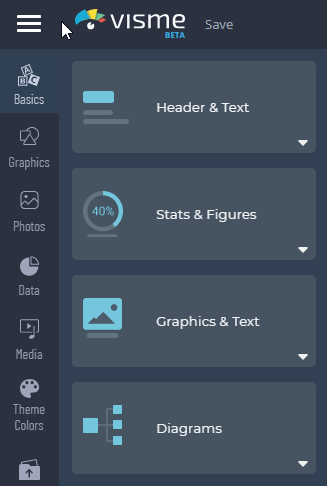 3
From the drop-down menu, click Version History and you will be presented all the previous versions of your project including the date when the version was first save. You can filter your project versions from All Saved Versions and Named Versions.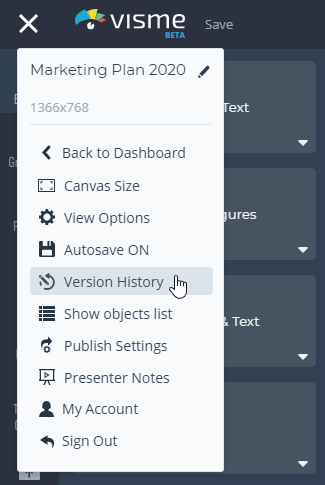 Note: Under the Named Versions, you will find the versions which you have named. See step number 6 on how to rename your versions.
4
Click on any of your project versions and from the drop-down menu, select Preview and a pop-up window will appear where you will be able to preview that specific version of your project.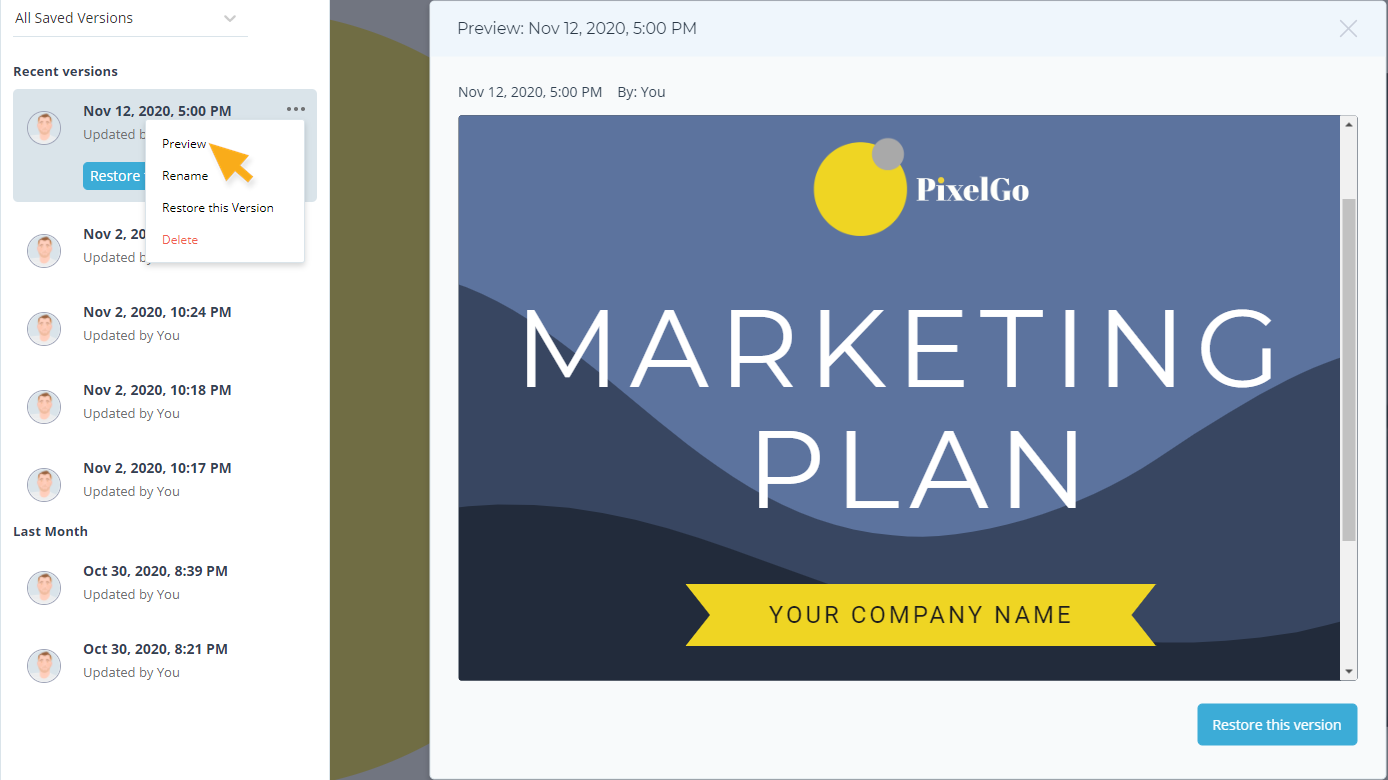 Scroll down to preview all your other project slides or go full screen.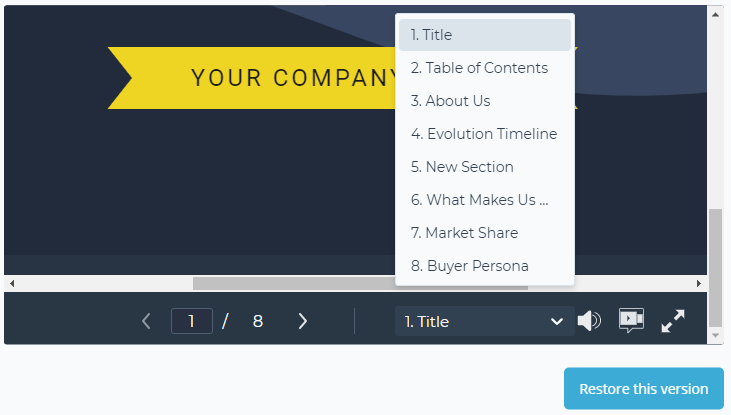 5
Click the Restore this Version to restore your project to the desired version.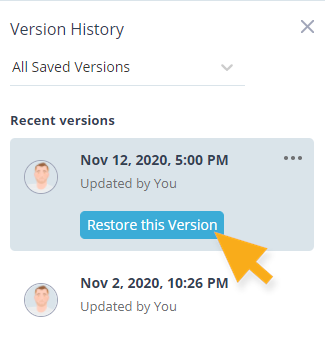 6
To better organize your project versions, we recommend you rename each saved version.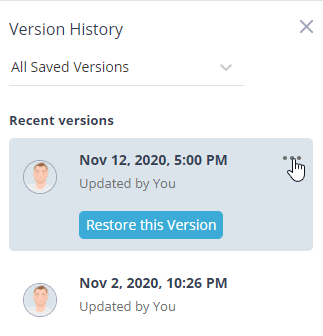 When renaming your project, we suggest you be specific about what changes were made to that version.
Note: If you are under Visme Basic (Free) Plan, you will have up to 25 versions saved. Versions older than 30 days will get automatically removed by our system. Premium account holders will have 100 saved versions available for 120 days. The renamed version will be stored forever.