Why does text in my design download incorrectly?
Visme has the capability to download your presentation into JPG, PNG, PDF, GIF, PPTX or as an HTML5 file which you can use offline.
From time to time you might encounter a small rendering issue where the text may get wrapped or not well-presented after the download.
We have created a basic troubleshooting guide on how you can easily fix this issue. Please see below steps:
1
Go to editor and check for the Text blocks in your project. Then slightly Stretch the edge of the textbox further to the right so text can have a little more space (or as we call it "breathing room".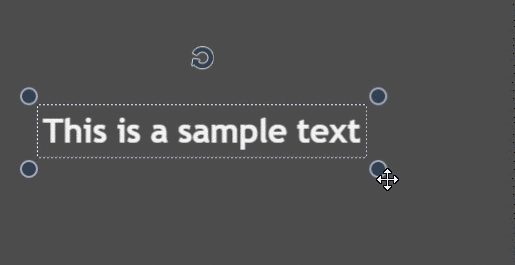 2
Save your project and download your presentation as any of the desired formats:
JPG, PNG, PDF, GIF, PPTX or HTML5
.
Once you download your design you should see proper text alignment with extra wrapping removed.