Google Analytics Integration
Almost all reports in Google Analytics are displayed in the form of tables which at times do not convey enough information to be able to see actionable insights. The good news is that with Google Analytics integration in Visme, you will be able to quickly visualize your Google Analytics data into beautiful and interactive charts.
1
In the Visme editor, click Apps from the left panel.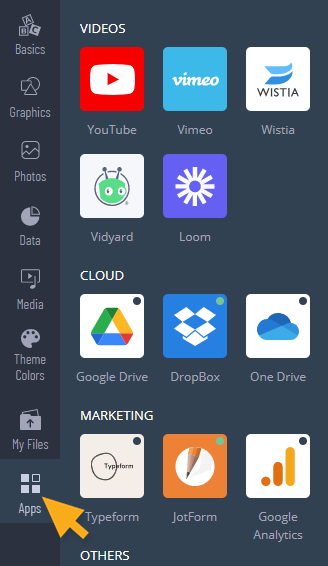 2
From the Apps tab, click Google Analytics app and then click Connect. You will be prompted to grant Visme access to your Google Analytics data.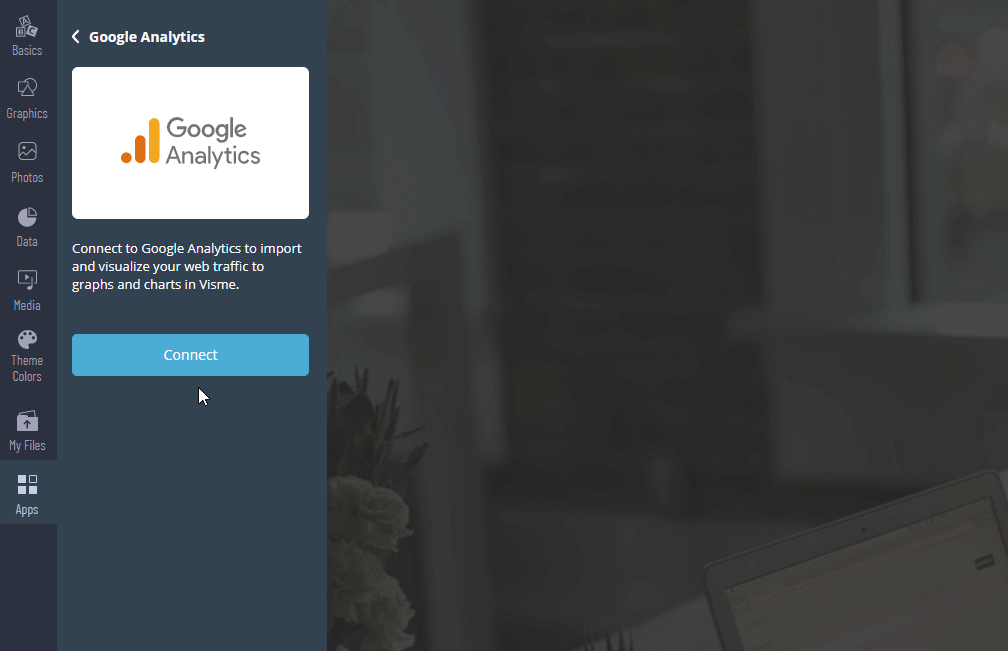 If you don't have a Google analytics account, you can create one
here
.
3
Choose your Google Analytics account, Property and the Date-Range of your reports.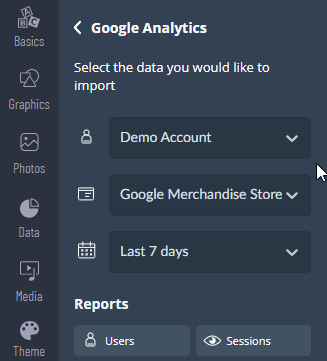 4
Under the Reports section, select a report that you would like to visualize.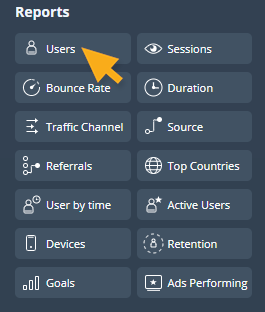 5
A chart will be automatically generated with your Google Analytics data.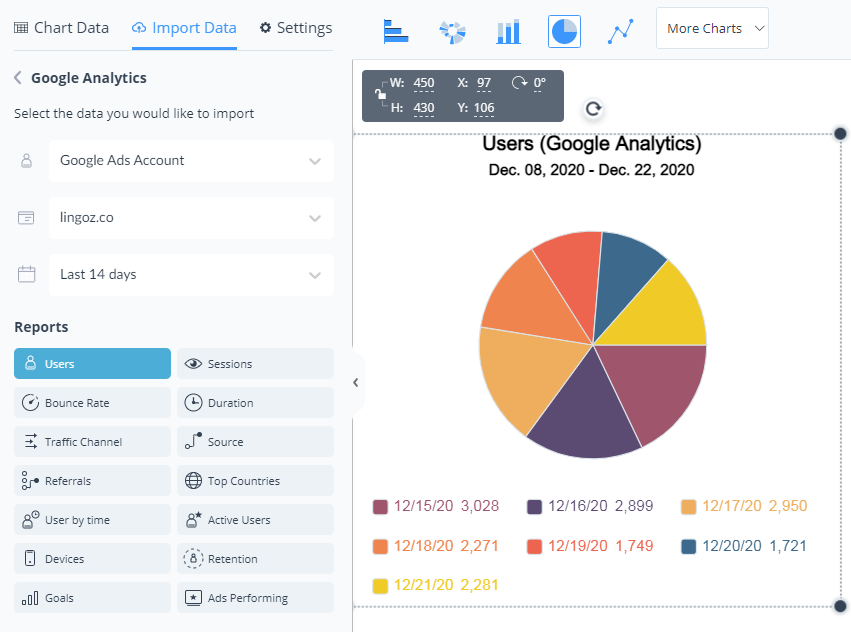 6
You can change the type of chart, data range and report type at any time.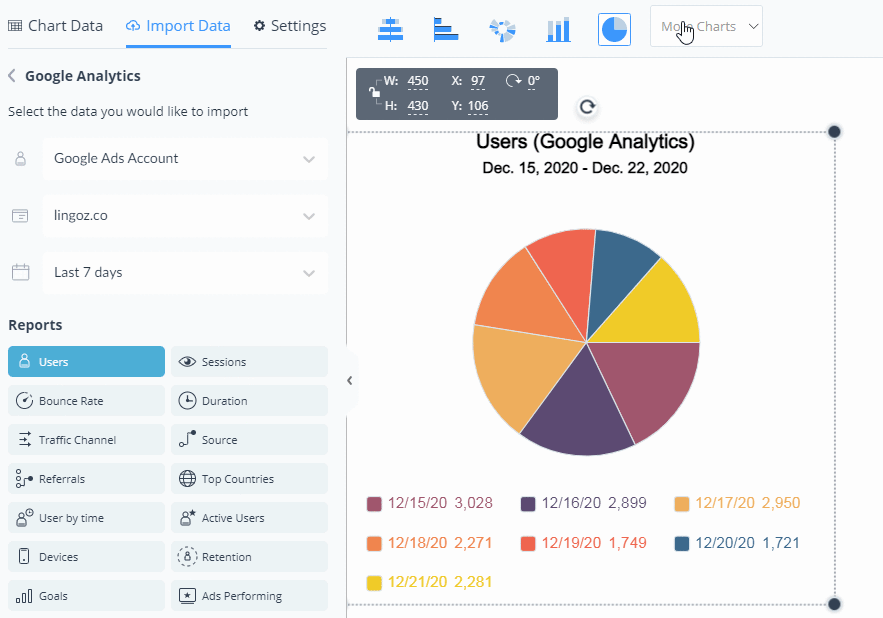 Under the
Chart Settings
, you have the advanced chart settings which you can adjust as needed, more about Visme charts
here
.