Creating Charts
Visme allows you to create custom charts and graphs to visualize your data.   You can switch between charts options and modify settings without losing your data.
Below are the step by step guide on how to create and customize charts in Visme.
1
Select Data from the left panel.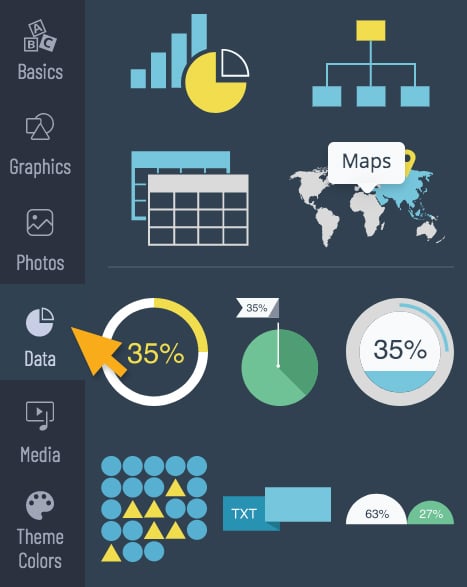 Select Charts from the upper left of the page.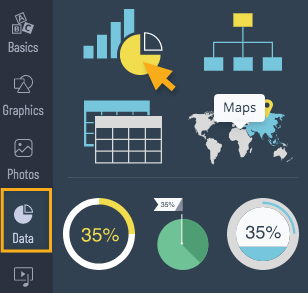 2
A sample chart will appear as a template. The Graph data is your default tab on the left where you can also input your values. You can also click the Sample Data to get a starting point of other data options.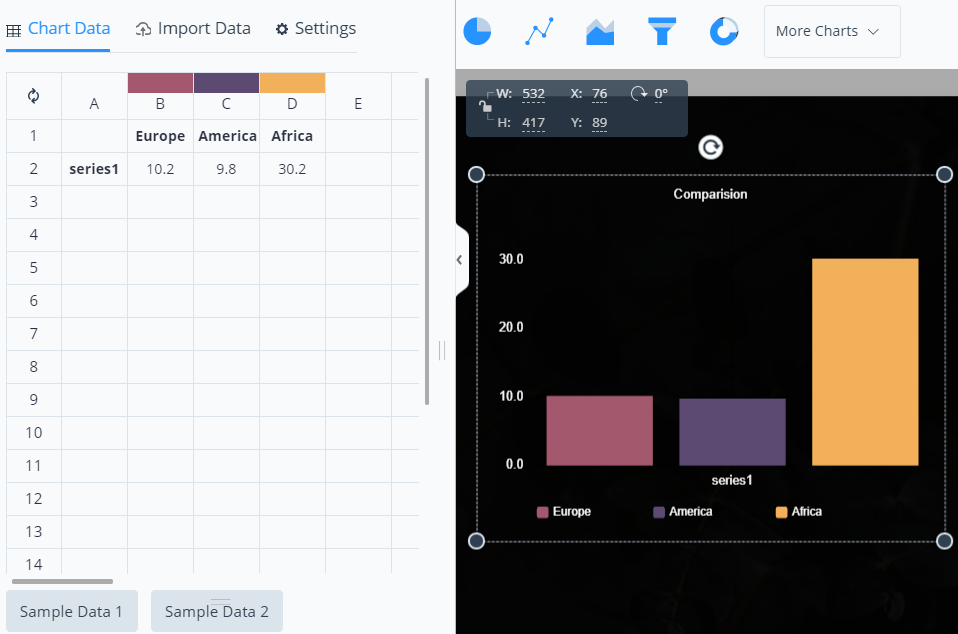 3
You can change settings of the chart including the label color, Background, Segments' color, Grid, Axis, Values, Legend, Stack, Animation, Title, and Subtitle to on or off. This can be done from the Settings Tab.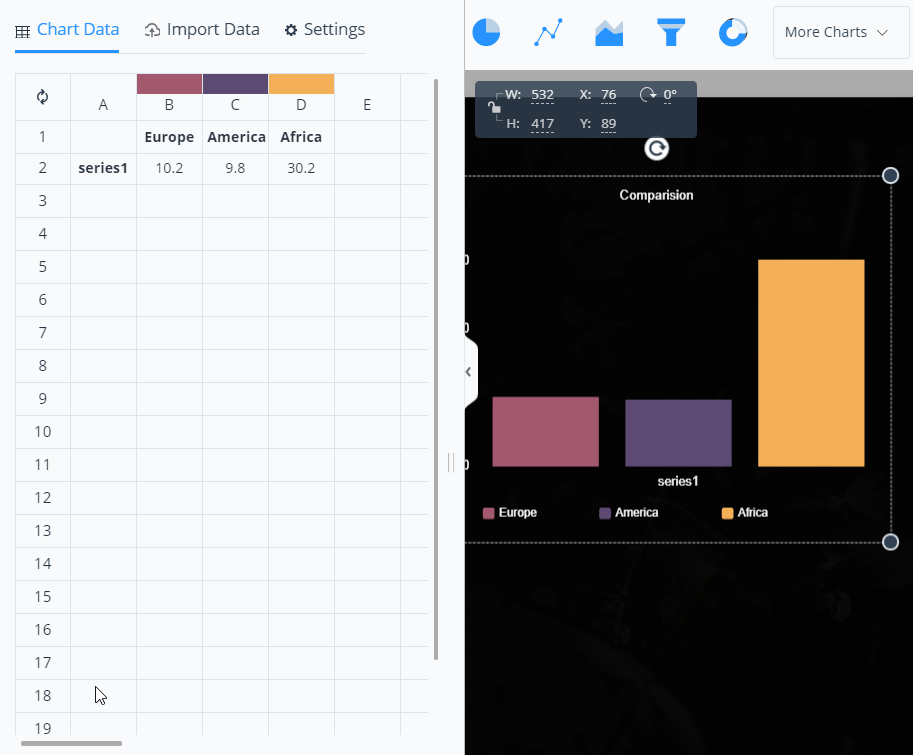 4
To change chart template depending on your choice. You can choose your preferred graph type from the Charts Templates tab.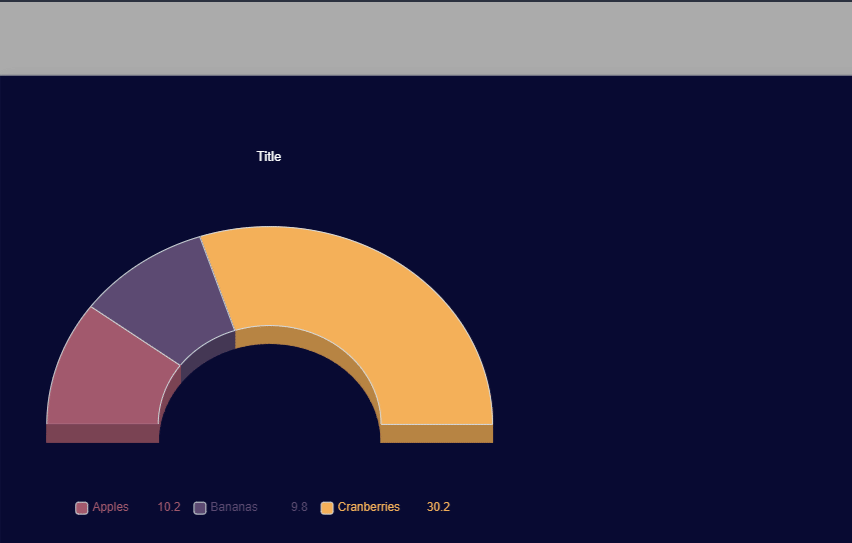 Here are few samples of chart templates. Select the one that will best reflect the data you have entered. You can come back anytime to switch chart types without losing your data.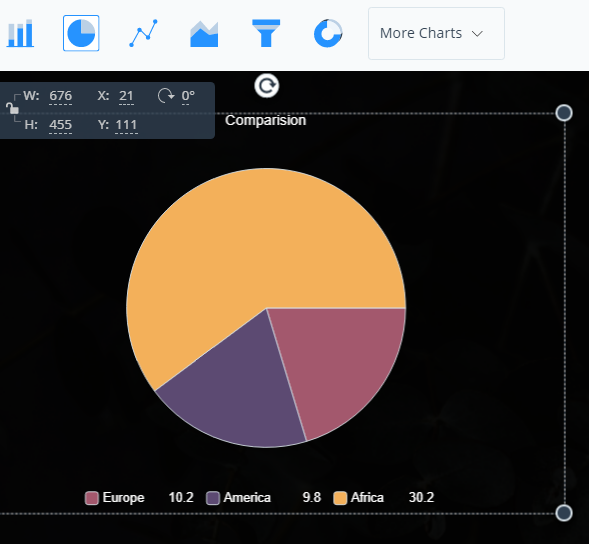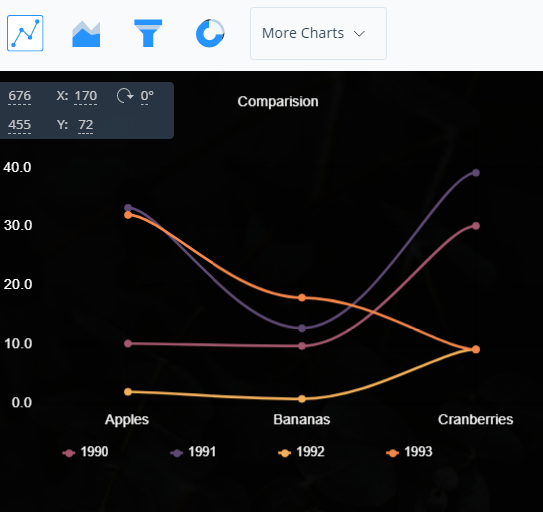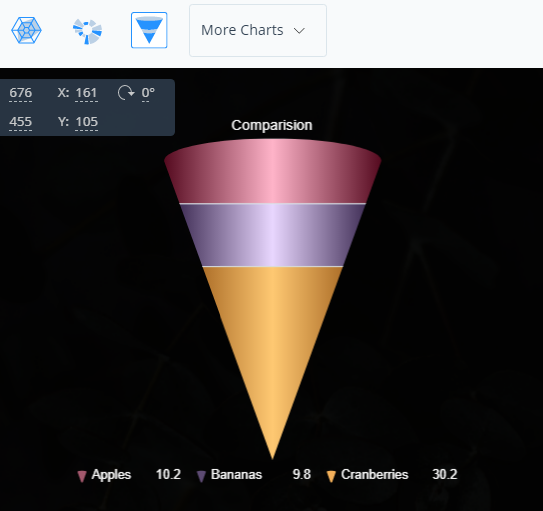 5
You can also change or add x and y-axis data of the graph through the Graph Data tab.  Some chart types such as Bar graphs allow you to have more than one data point such as the example below.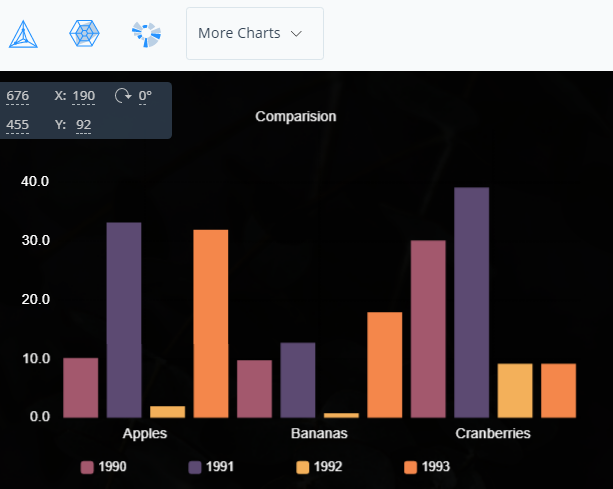 6
Once you are done with changing or adding your data, you can change the title of the chart as well as the color. Go to Settings tab, under Titles boxes to change title and subtitle of the chart.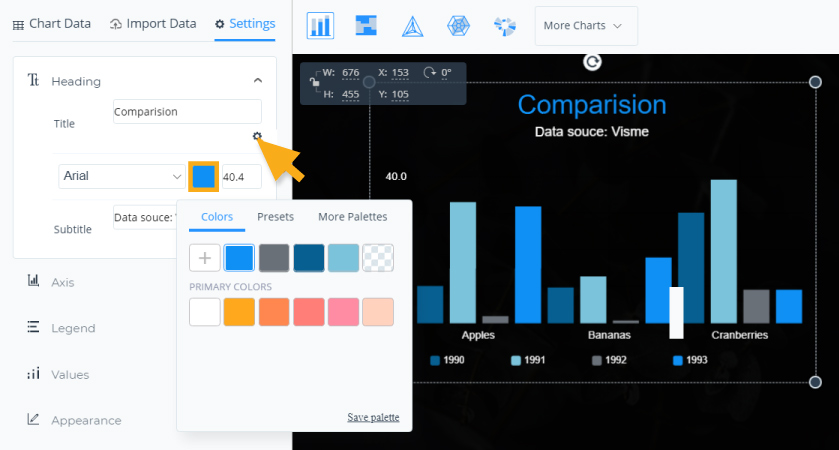 A pop-up window same below will pop-up. Choose your preferable font color. You can add new colors or choose from your existing color sets.  (Try to stick with just a few corresponding colors for better aesthetics).  You can also use the Preset color tab to more easily select your colors.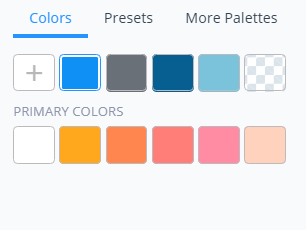 ---
Watch Video: How to create a Chart