Typeform Integration
With Typeform integration in Visme, you will be able to generate leads with quizzes, picking your audience's brain with a survey, and even using forms to keep your audience engaged. You will also be able to automate a very important process of your audience's journey.
Here's how:
1
First, create a Typeform account at
typeform.com
if you do not have one already. Login to your Visme account. In the editor, click Apps from the left panel.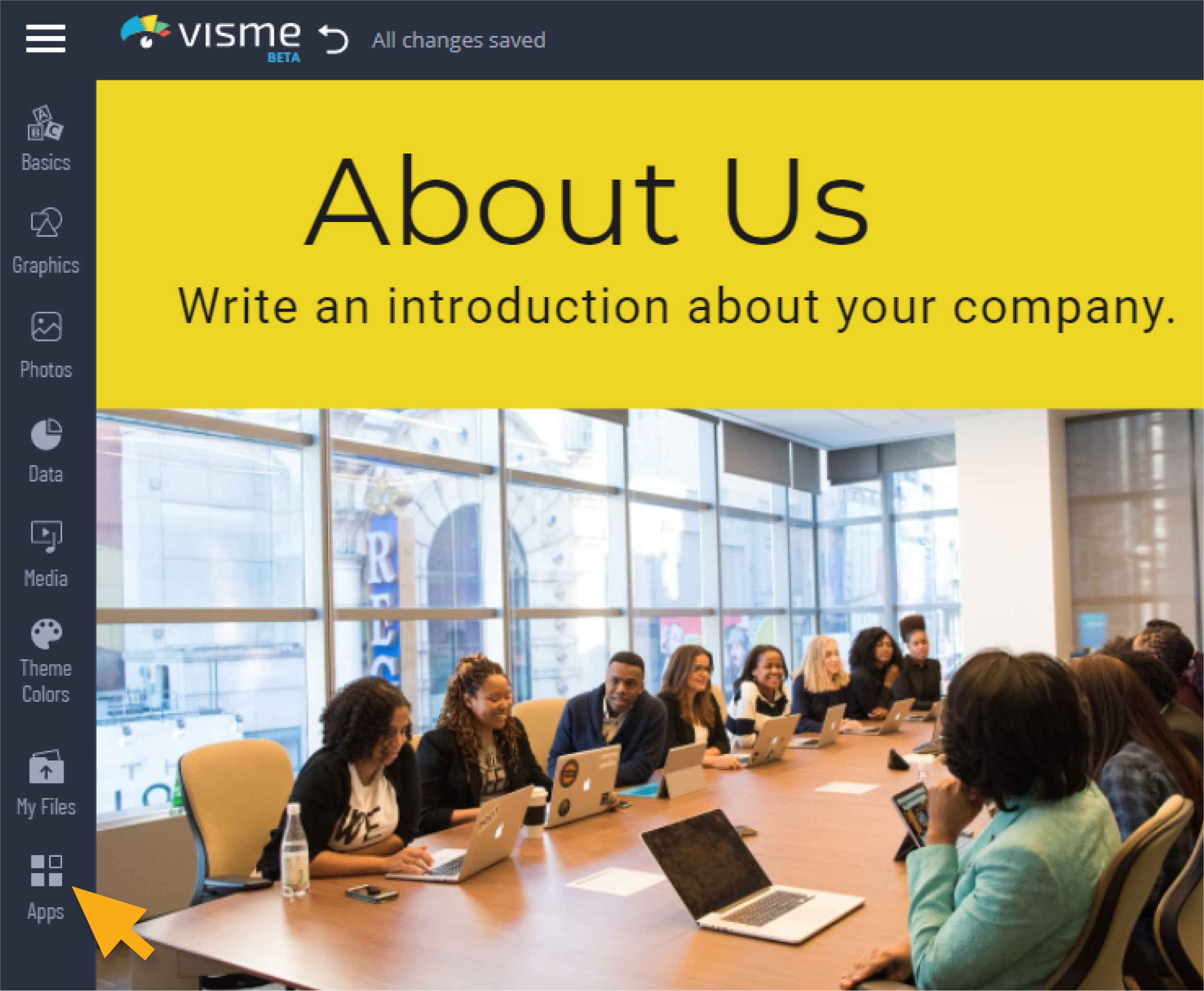 2
Click Typeform app, then click Connect. You will then get prompted to give Visme access to your Typeform forms and surveys.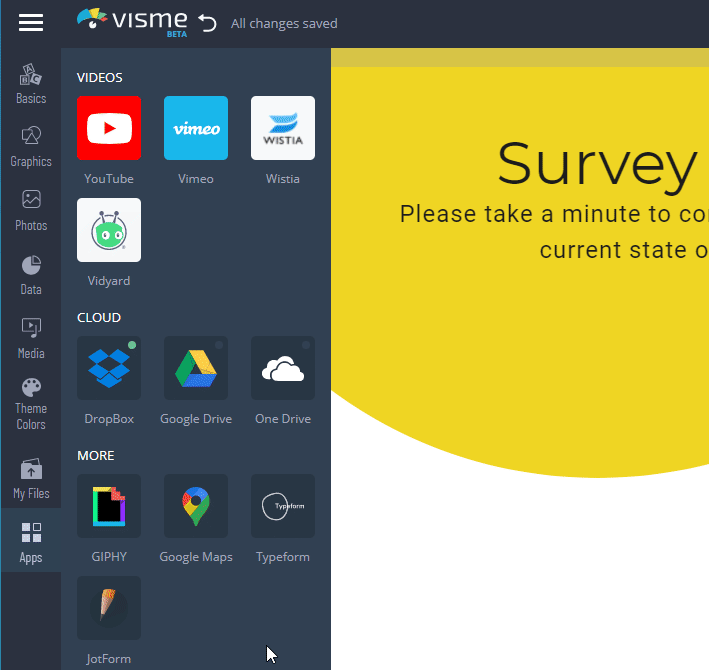 3
Forms, Surveys and Quizzes that you have created will now show up inside your Typeform App. You can easily add them into your project canvas by clicking the "Add" button or simply drag and drop them into your project canvas and resize the forms as needed.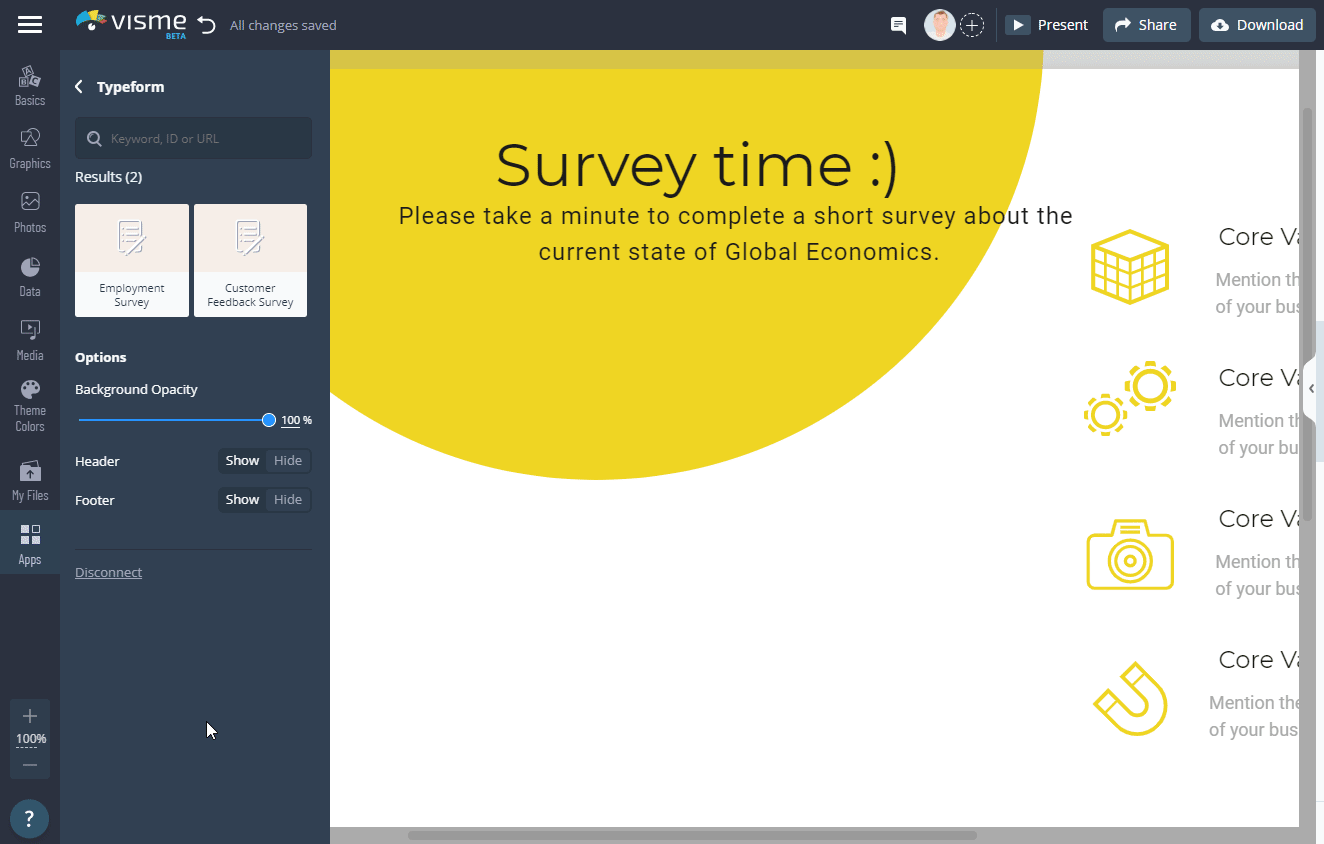 4
Under options you can adjust your form Background opacity, show and hide the header and footer of your form.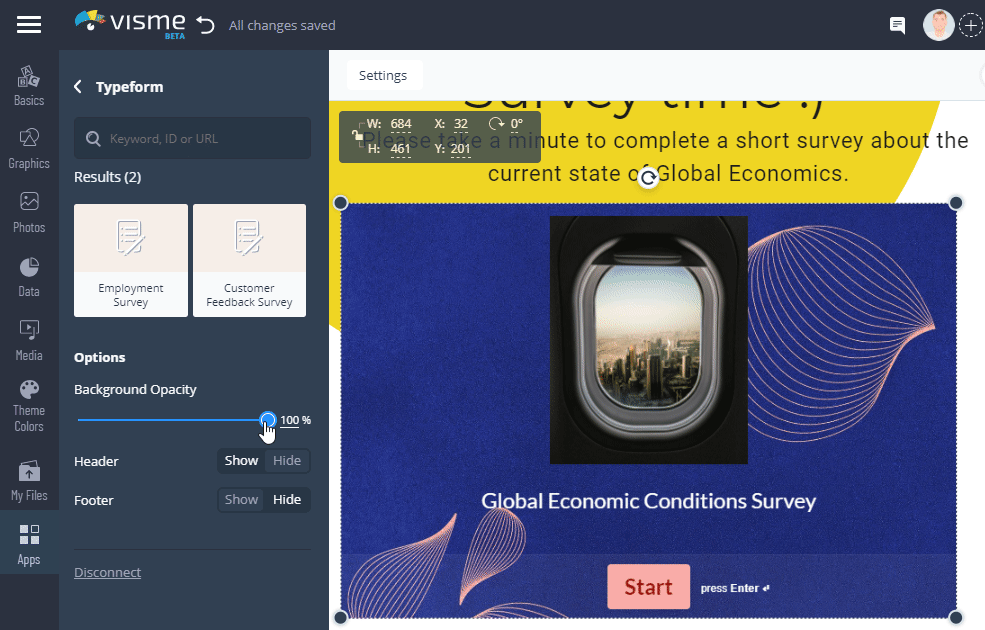 The header appears when you have a Question group, or a long question that you need to scroll through to answer, like a Multiple Choice question.
The footer appears on our embedded typeform, showing the progress bar.
5