Interactivity 101
Looking for a way to distinguish your design from the millions of others floating around on the Internet? Adding animation and interactivity to your design is the perfect way to not only engage your target audience, but quickly catch their attention right from the outset.
Most DIY design tools make it easy to create your own stunning visuals within minutes, but few provide the means to add animation and interactivity. With Visme, you can do both–create beautiful statics or, if you choose, animated ones with interactive elements that take viewers to other Web pages, allow them to complete quizzes and surveys or even watch videos within the visual design.
Animate Objects
1
Inside the editing page. Select the object you want to animate. Click on
Animate
at the top of the tool panel, a drop-down menu will show up for you to choose the
Enter Stage
and
Exit Stage
of how you want the object to appear and exit.
You can also control the time of the object comes in or exit out.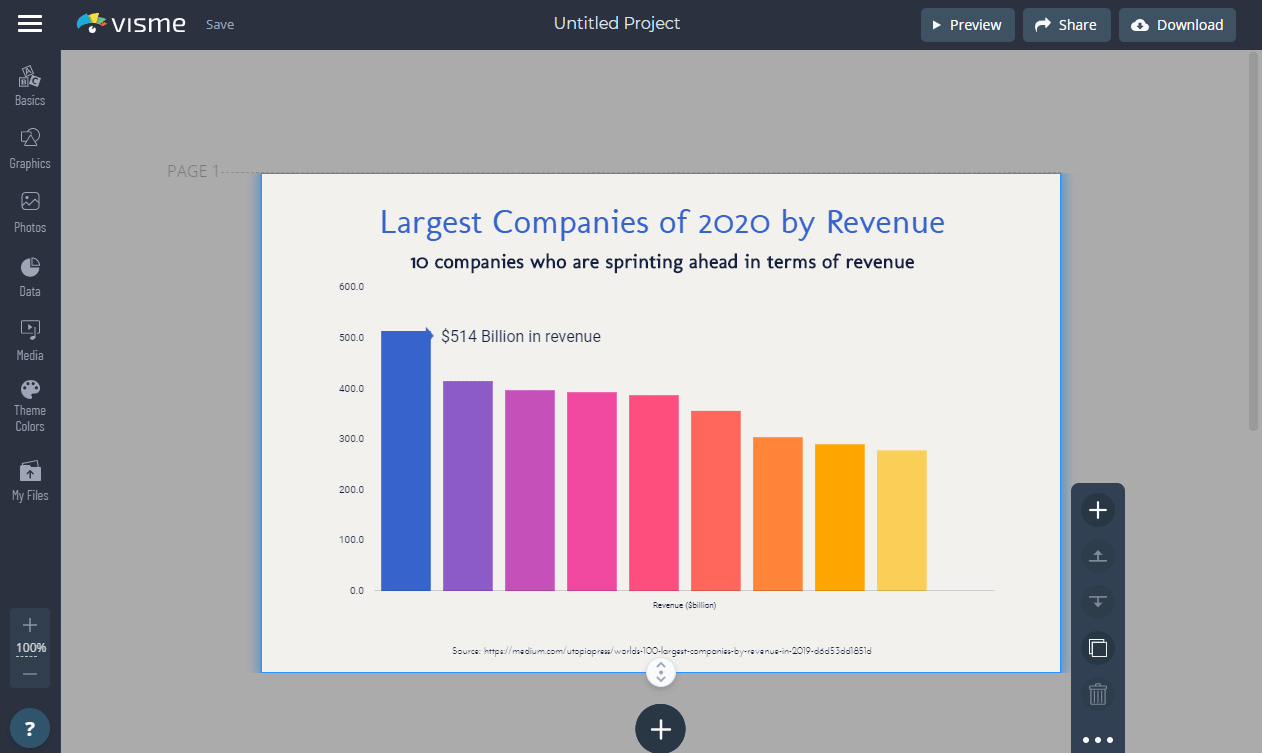 Tip: For more information on animation, click
here
.
---
How does Link work
1
You can easily convert any object into a clickable (or
rollover/hover
) information to show hidden objects which is perfect for adding it to the websites, presentations and infographics.
Under Link on top of the panel, you can click on Pop-up to make a rollerover or pop-ups.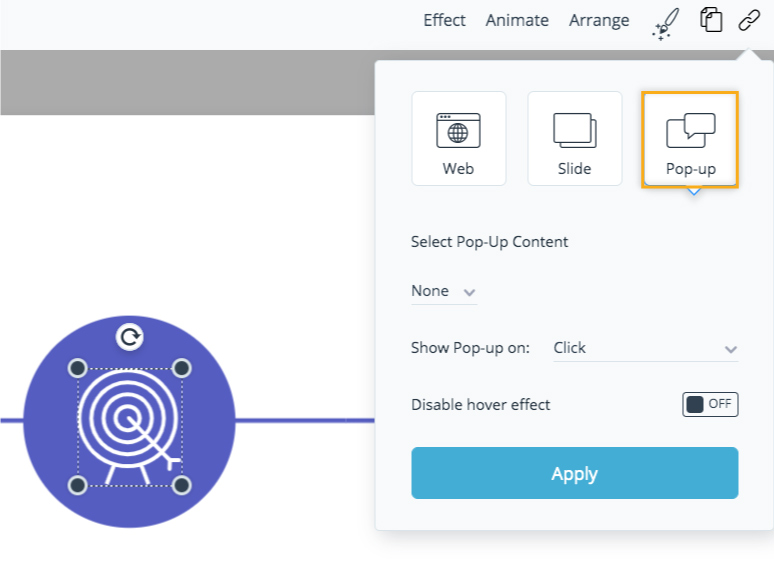 Tip: click
here
for more information on how to create pop-up or rollover.
2
You can also link to another slide by selecting the Slide option under Link.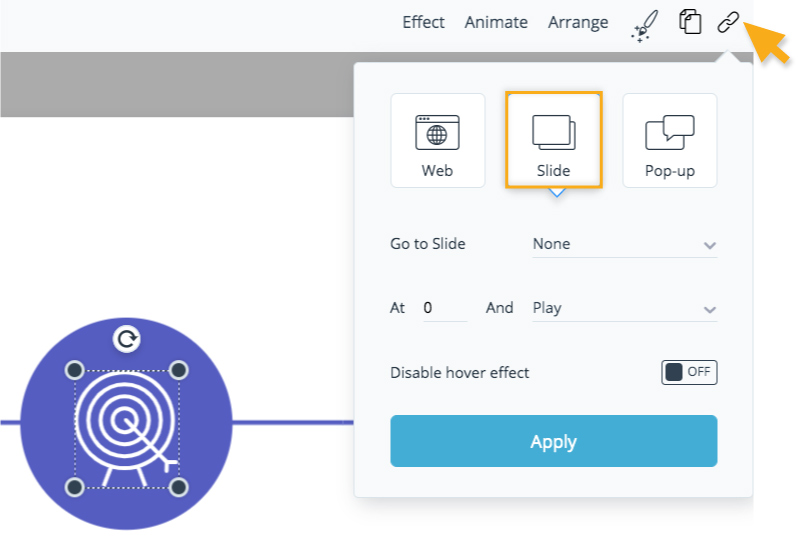 Tip: click
here
for more information on how to link to another slide.
3
If you have created multiple slides and would like to link one slide to another or directly to a website, you can use the Link Properties to achieve this.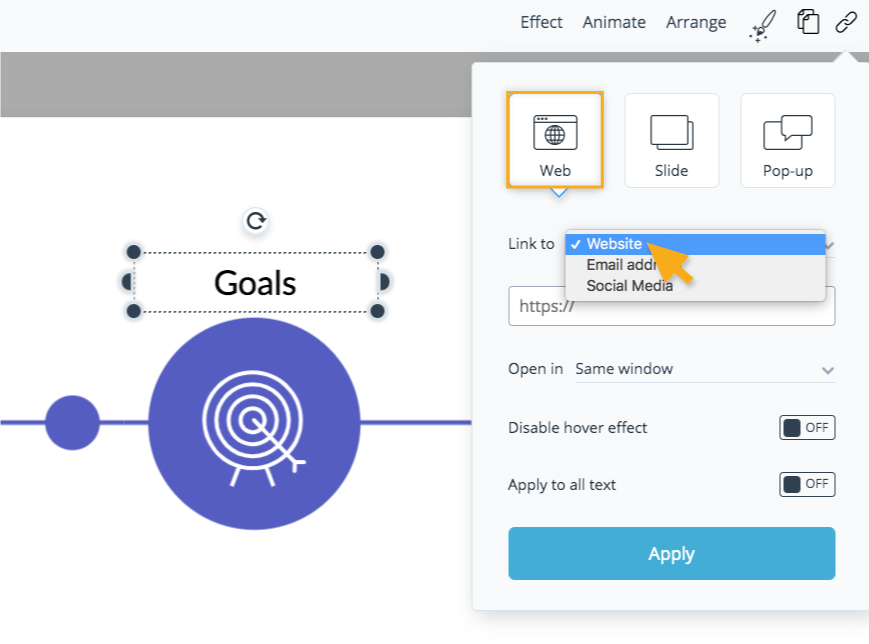 Tip: click
here
for more information on how to link to website, email, or social media.
---
Add Video
you can insert videos into your infographic by clicking on the video icon on the left toolbar and inserting the video's URL. Then, resize and reposition as needed.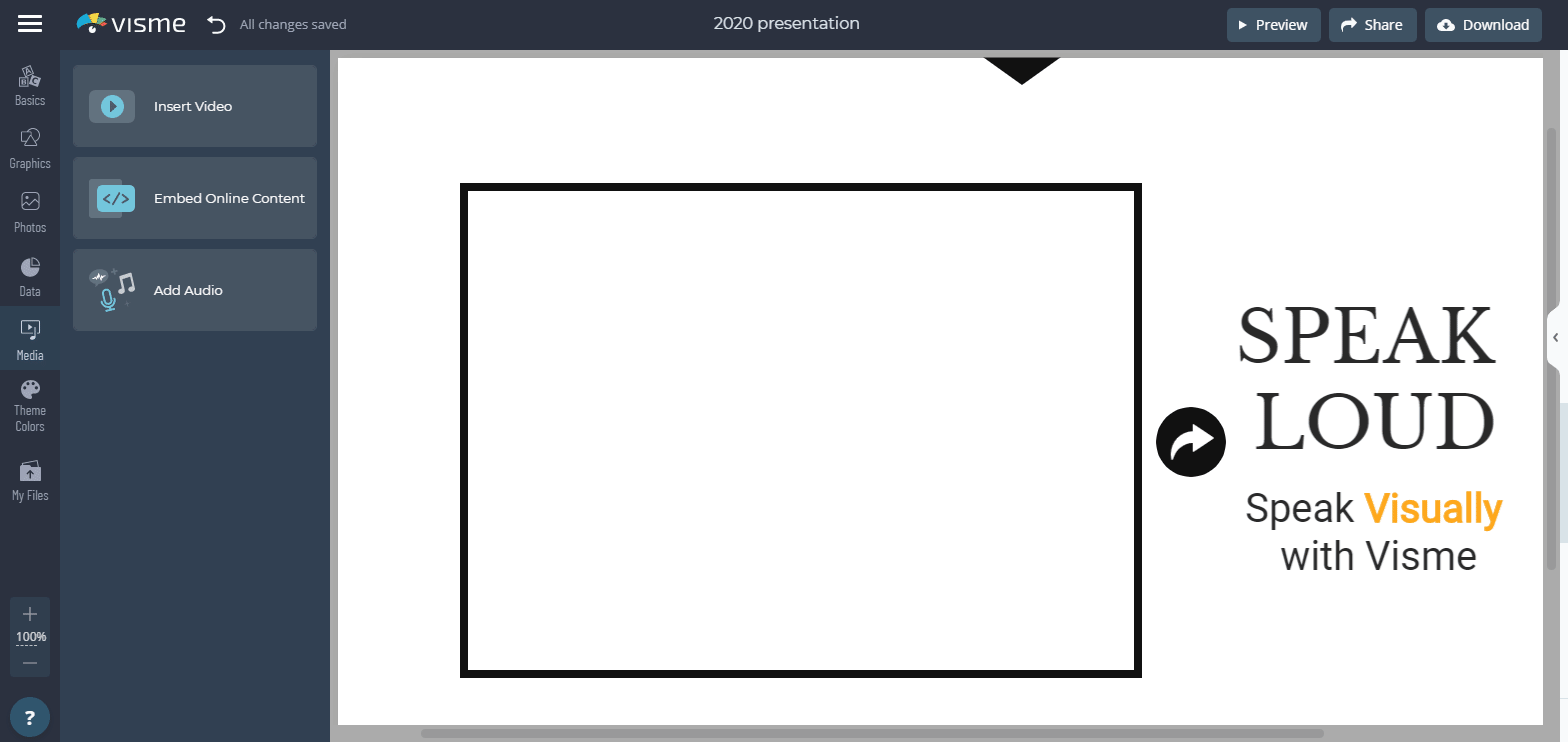 Tip: click
here
for more information on upload video.