Upload video
---
Adding a video into your design is a great way to have all media accessible in one location and provide a nice background to capture the attention of your audience. It is easy to add a video into your Visme design.
To add a video:
1
Simply select the Media tab on the left panel, then click on Videos.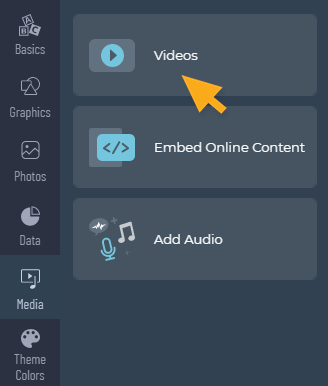 2
From there you can choose from 500+ stock videos that Visme offers, you can also preview videos before inserting them into your project.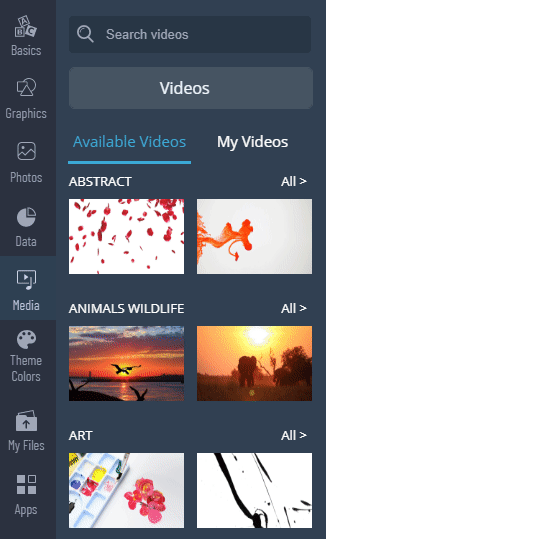 3
To insert a video simply drag and drop it inside your canvas, you can then adjust its size and also arrange it on the back or front of your slide objects.
4
You can also upload videos from your device by clicking the My Videos tab. In the Upload Video button, select the desired video and wait for it to show up under My Videos tab.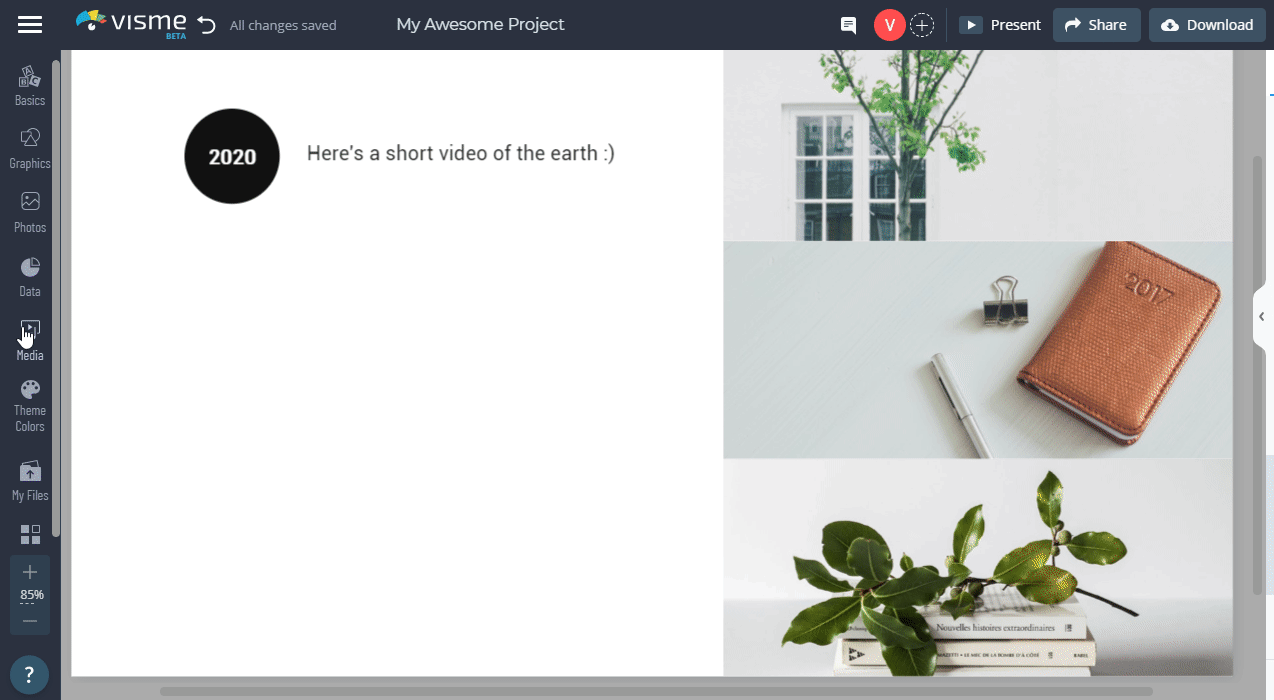 5
Once your video has been uploaded, simply drag and drop into the canvas and resize it as needed.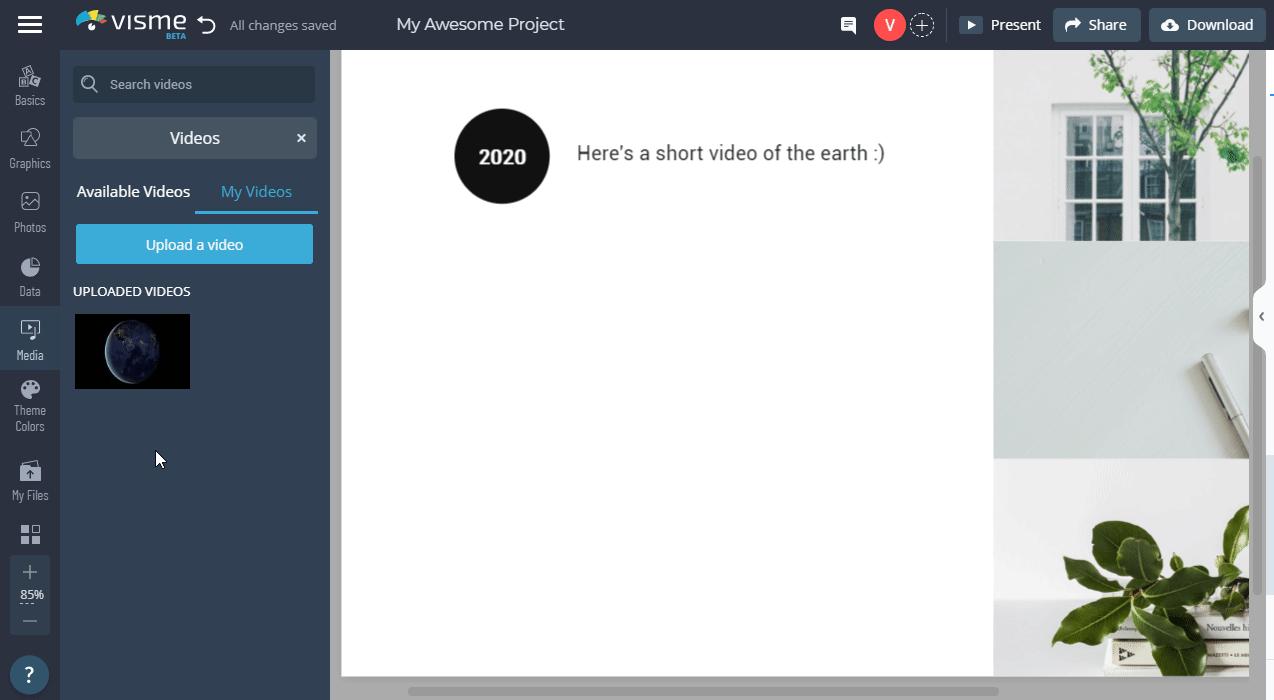 6
From the settings tab, you can enable controls bar, mute the video, auto-play and set it on loop.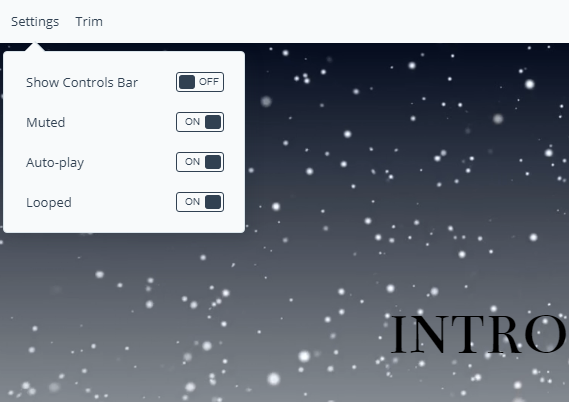 7
You can trim a part of the video that you don't need or if you feel like your video is too long.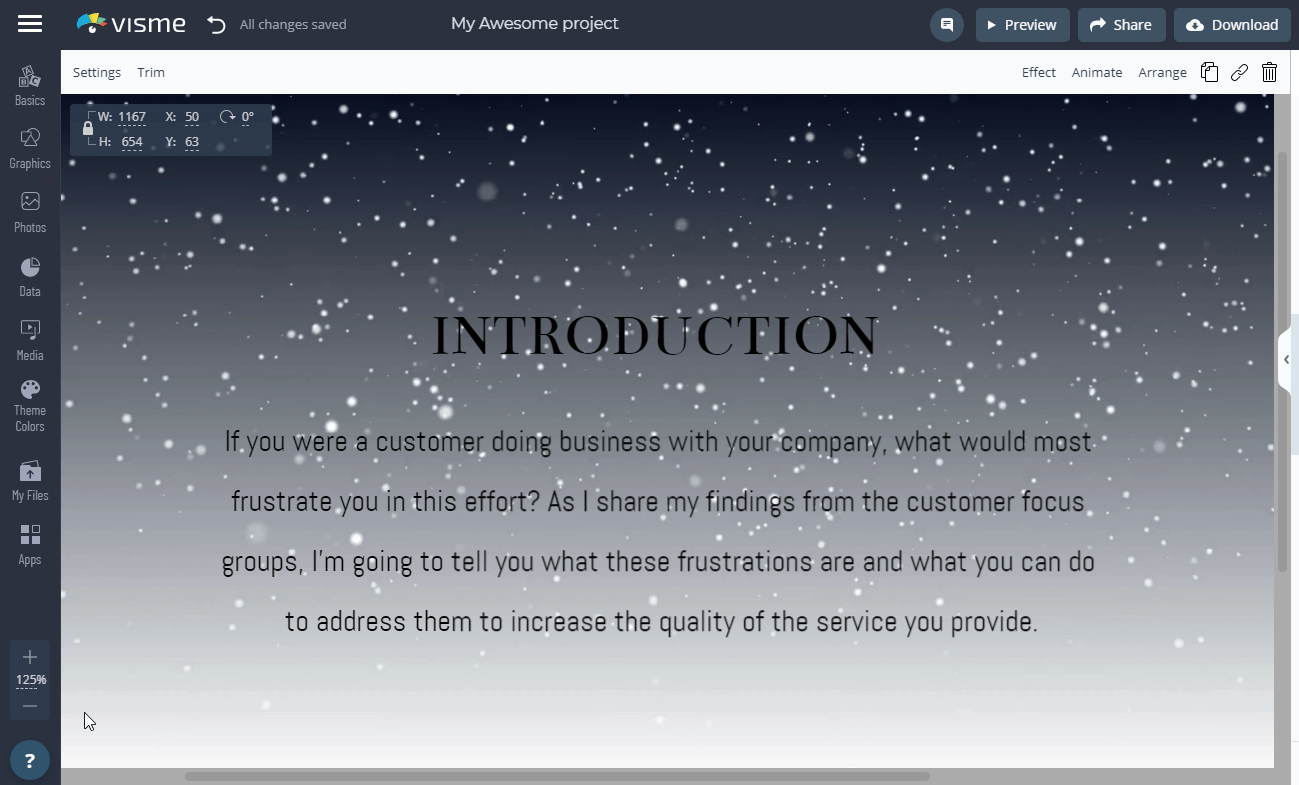 8
You can also insert videos from platforms such as Youtube, Vimeo and Wistia. To do so, simply click Apps from left-panel and select the platform where your Video is hosted.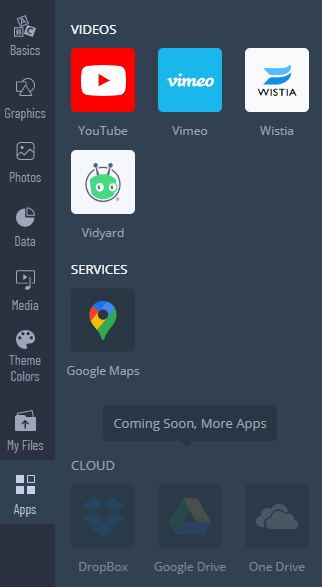 9
Copy the URL of the YouTube, Vimeo or Wistia video that you would like to insert, set a start at time if you prefer and click done once you are finished.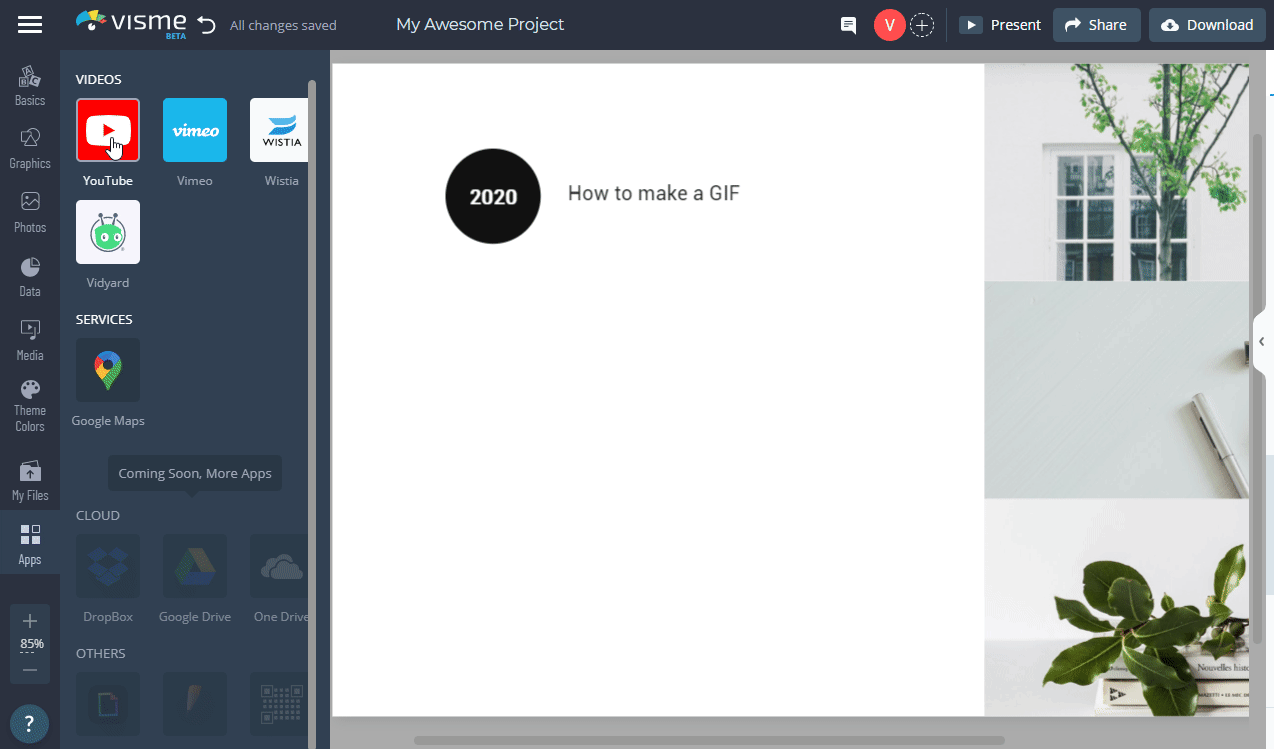 10
Your video will now appear in your project and it will be playable when you publish.
Note: If you are using Vimeo videos, you can also search via keyboard instead of using the URL.
Tip: You can resize the video after you video has been added to the project. The feature which allows you to upload a video directly from your device is only available under Visme Business and Enterprise plan. You will need to preview or publish to play the video.
What Video formats are supported to upload to Visme? Our Video Upload feature is designed to handle a wide range of formats. Here is a list of all of the formats that we accept:
3g2, 3gp, 3gp2,3gpp, asf, avi, divx, dv, dvx, f4v, flv, gvi, m1pg, m1v, m21, m2t, m2ts, m2v, m4e, m4u, m4v, mjp, mkv, mod, moov, mov, movie, mp21, mp3, mp4, mpe, mpeg, mpg, mpv2, mts, mxf, ogv, qt, qtch, qtz, rm, rmvb, rv, svi, swi, tivo, tod, tp, ts, vfw, vid, vob, vp6, vp7, webm, wm, wmv, xvid, yuv