Upload video
Adding a video into your design is a great way to have all media accessible in one location and provide a nice background to capture the attention of your audience. It is easy to add a video into your Visme design.
To add a video:
1
Simply select the Media tab on the left panel, then click on Videos.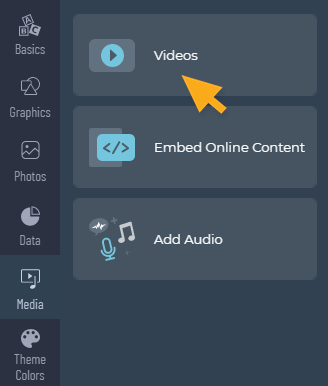 2
From there you can choose from 500+ stock videos that Visme offers, you can also preview videos before inserting them into your project.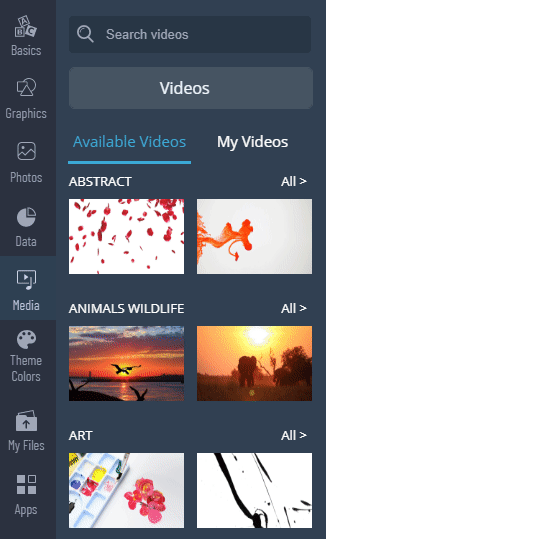 3
To insert a video simply drag and drop it inside your canvas, you can then adjust its size and also arrange it on the back or front of your slide objects.
4
From the settings tab you can Enable Controls bar, mute the video, auto-play or set it on loop.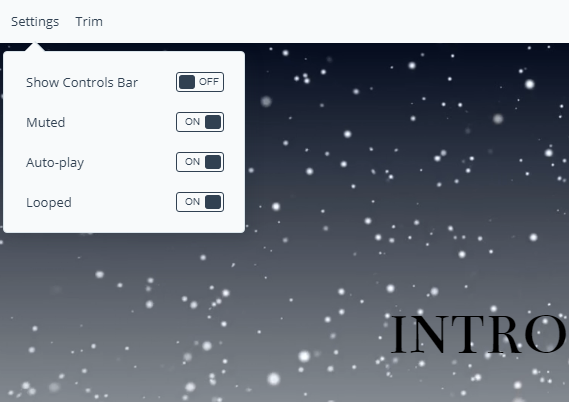 5
If there's a part of the video that you don't like or you think it's too long, you can always trim it.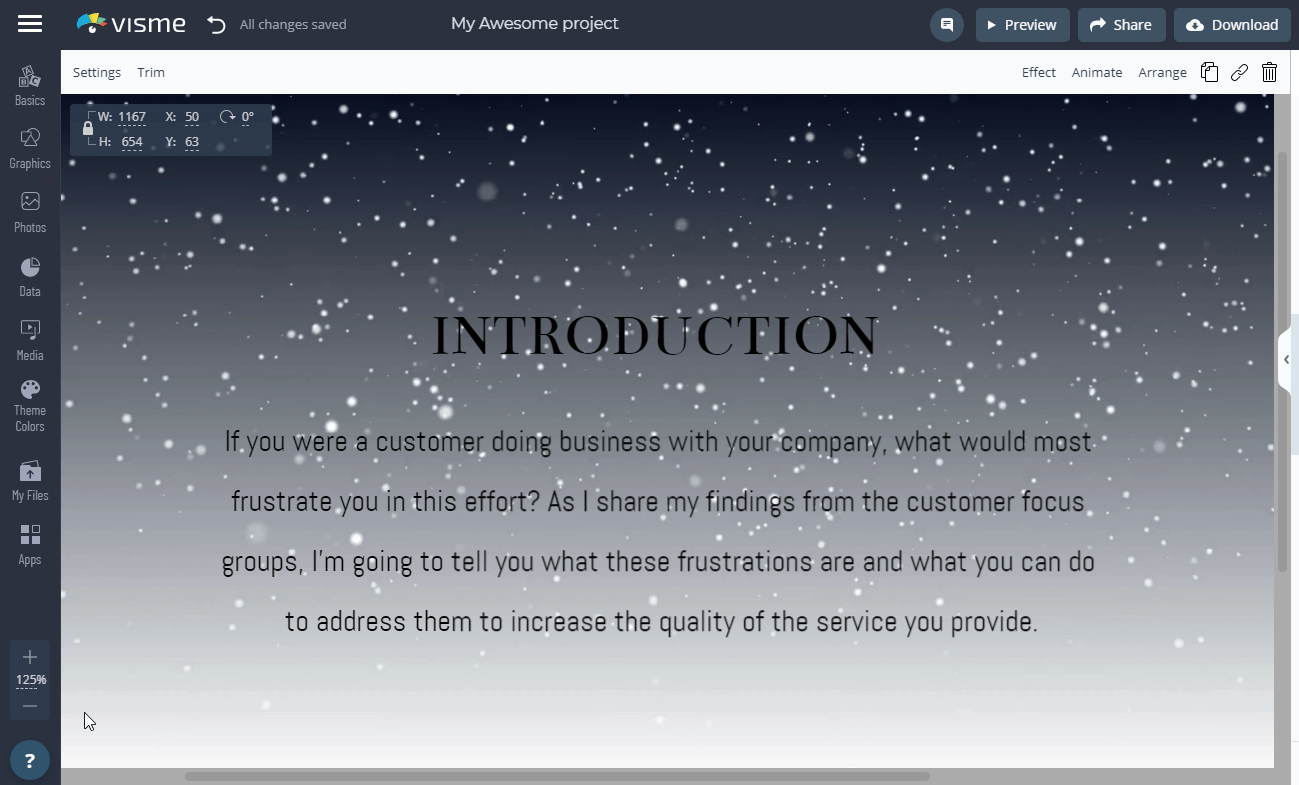 6
You can also insert videos from platforms such as Youtube, Vimeo and Wistia. To do so, simply click Apps from left-panel and select the platform where your Video is hosted.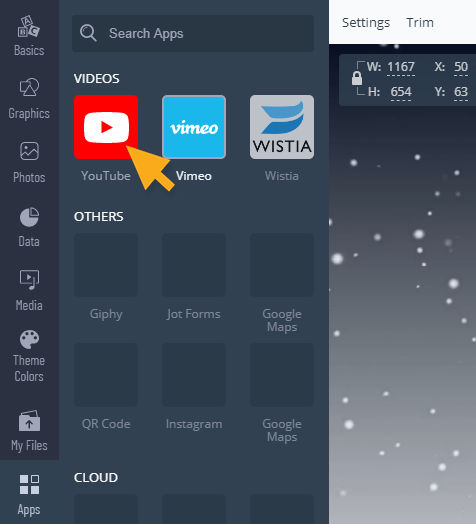 7
Copy the URL of the YouTube, Vimeo or Wistia video that you would like to insert, set a start at time if you prefer and click done once you are finished.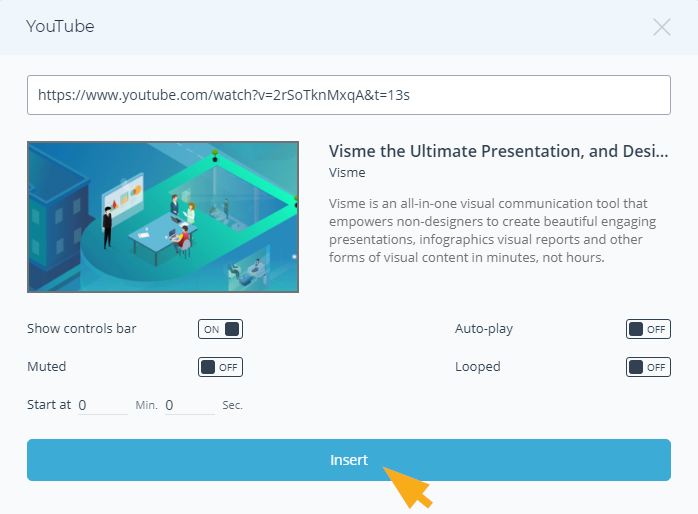 8
Your video will now appear in your project and it will be playable when you publish.
Tip:
– You can resize the video after you video has been added to the project.
– You will need to preview or publish to play the video.