Add video
Adding a video into your design is a great way to have all media accessible in one location and provide a nice background to capture the attention of your audience. It is easy to add a video into your Visme design.
To add a video:
1
Simply select the video icon from the left on the tool panel.
2
Copy the URL of the YouTube or Vimeo video that you would like to have added into your design.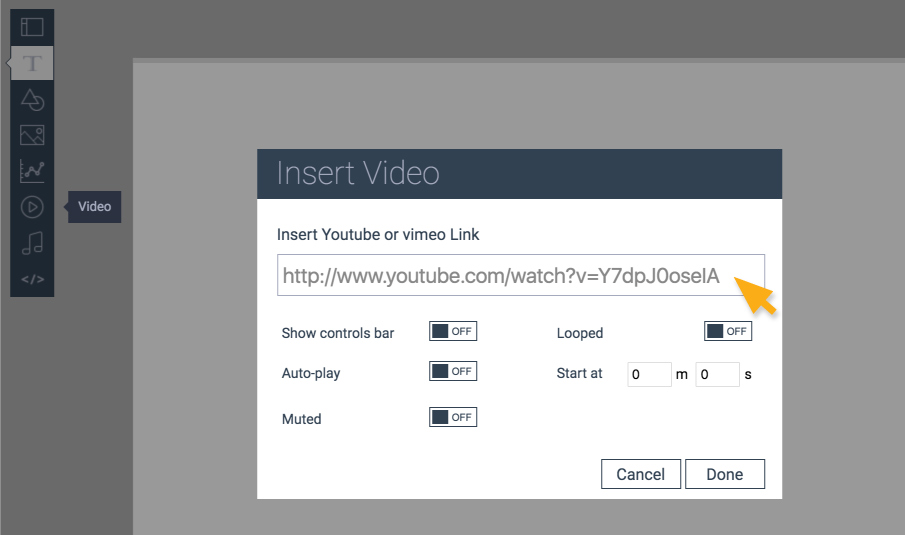 Your video will now appear on your design and it will be playable when you publish.
Tip:
– You can resize the video after insertion to your page to achieve the desired size.
– You will need to preview or publish to play the video.