Loom Integration
From onboarding new employees, troubleshooting customer issues, or code reviews, Loom makes it super-easy to get your message across quickly and clearly. The best part is that you can now bring those videos into your Visme with a single click.
Here is how:
1
First, create a Loom account at loom.com if you do not have one already. Login to your Visme account. In the editor, click Apps from the left panel.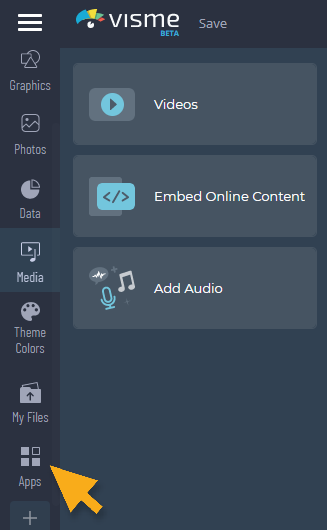 2
Click the Loom app under the Video Apps category.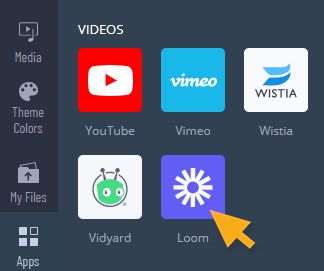 3
Copy your loom video LINK by going to your Loom video library, then go back to Visme and paste it under the Loom URL field and click Insert Video.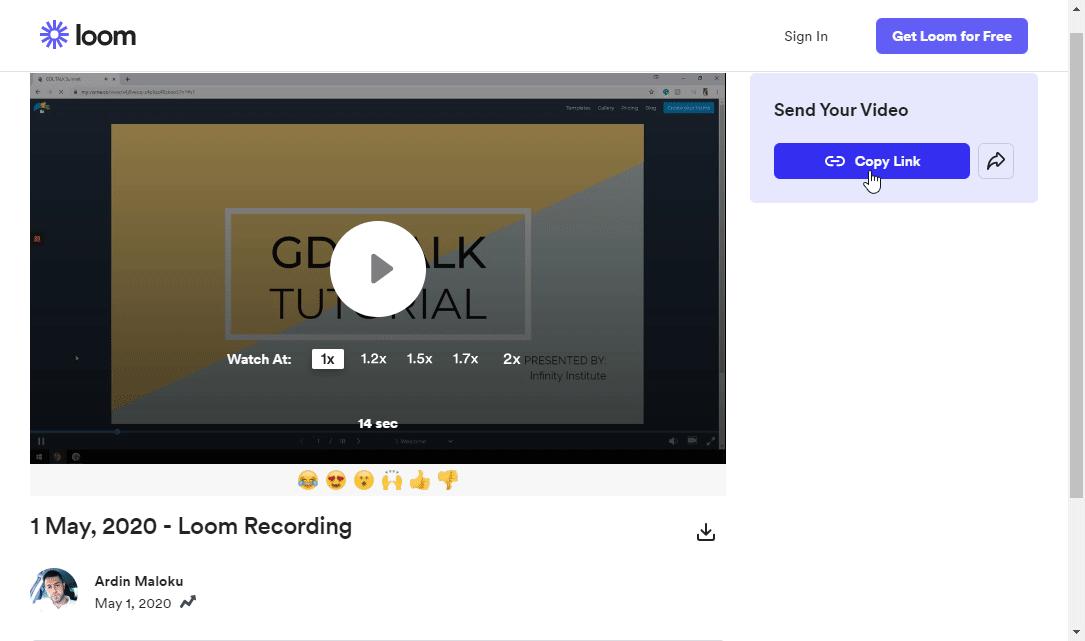 4

Back to home
Home
Uncategorized
Common Questions & Answers
External Content (i-frames)
Collaboration and Team Features
Analytic Tools & Insights