Lead generation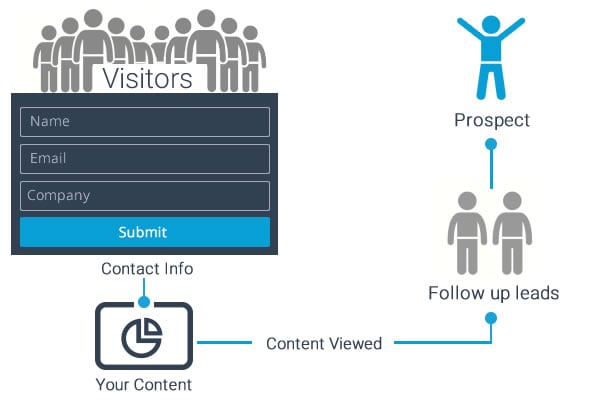 Sometimes you want to keep your project public and not password protected.  But you also want to know who is accessing and viewing your presentations, infographics (or any other type of content you create for that matter).  You can easily do that with Visme's contact form tool.
Collecting contact information from your viewers is a fantastic way to increase future engagement and to generate prospects that can overtime be converted to leads and in turn to customers.
By collecting a few pieces of key information such as name, email and company name you can use this valuable data.  Best of all the form is very simple so interested parties will often take a few moments to provide you with valuable data.
What can you do with the data you collect?
Track and find out who is accessing your content each time they access it.
Download the data anytime via Excel friendly format and use it to:
Contact via phone/email to follow-up on your value proposition
Import to your favorite Newsletter program (including MailChimp, ConstantContact, VerticalResponse) to target via newsletter
Import data to your CRM system such as SalesForce.com or your own internal program for future prospecting.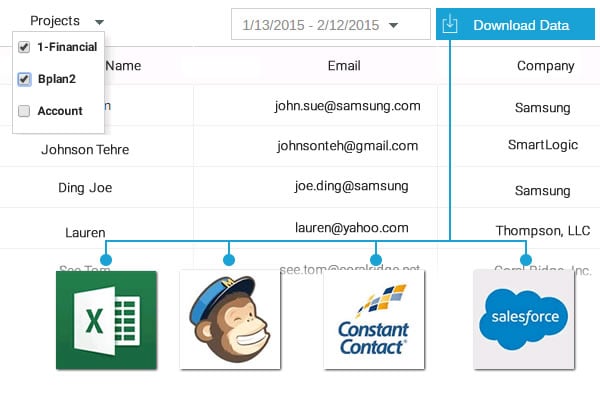 How can you  start collecting contact information?
1
Login to your account
2
Create your Visme (or edit an existing one)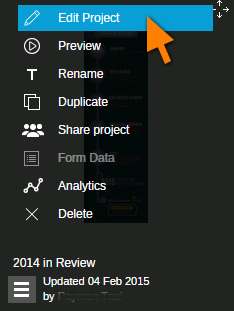 3
Click Publish tab on top of your screen

and make sure your project is Published.


4
Select the Player Settings tab.

5
Turn on the Requires registration feature.  This will turn on the insights for the project.

6
Your project is now ready to collect potential leads!   Each time it is accessed it will require user to fill out the contact form.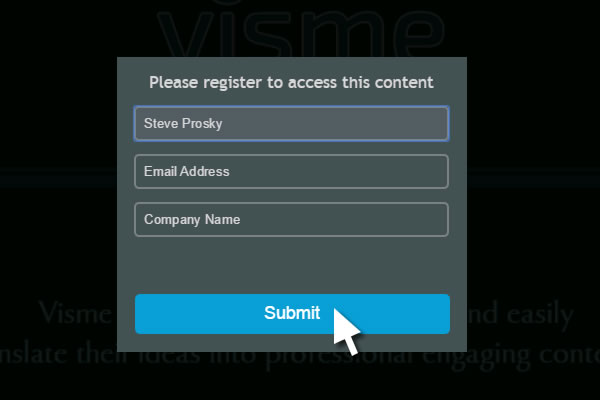 Where can I see the results?
All results will be collected and available to access at anytime under your Dashboard > Form Results area.
This is located on the left panel below the list of folders available to you.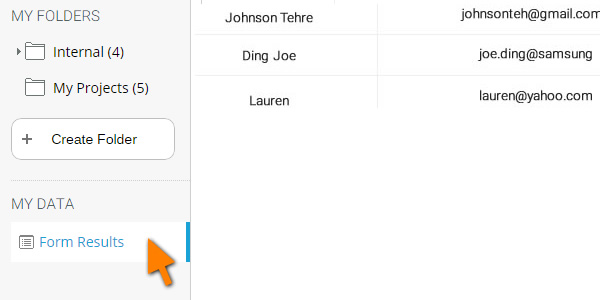 You can filter for your data via Date range: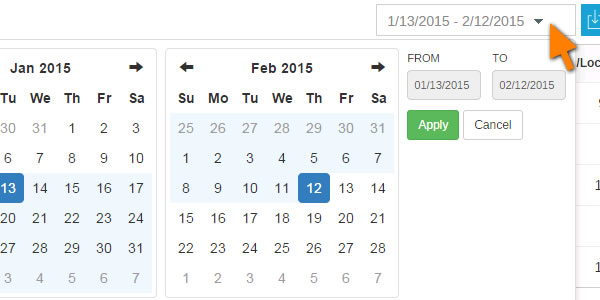 You can also filter for your results by Project:
All project results are stored in one area, but you can filter by checking and un-checking available project boxes to hide or show project results.   In example below 2 project results are showing as only two are checked.
Check boxes will only show for projects that contain form results.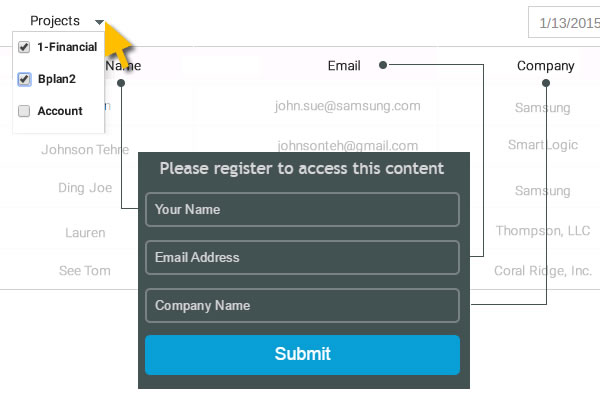 Additionally you can download your results
Files are downloaded as a standard .csv (comma delimited format) which can be imported to virtually any third party program that allows import of data.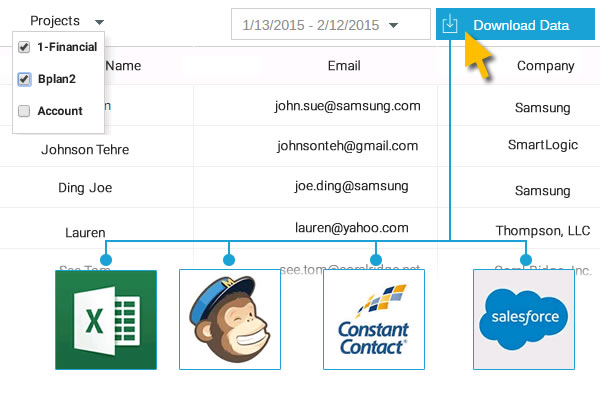 Video:  Watch how leads are generated using Visme