What is Infographic Blocks?
Visme launched a new feature on Infographics category that enable you to create your contents/visuals one block at a time. This feature also allows you to easily rearrange the design and content as you like.
Each block can be edited separately, you can add new blank block in-between two blocks, or select from pre-designed blocks in our library.
1
Click on an infographic block. The tool panel will then pop-up on the right side of your block. Simply click on +icon and select Add a blank or Add from template.
2
If you want to change the orders of your contents (in block), click on the up icon to move your block up or down icon to move your block down.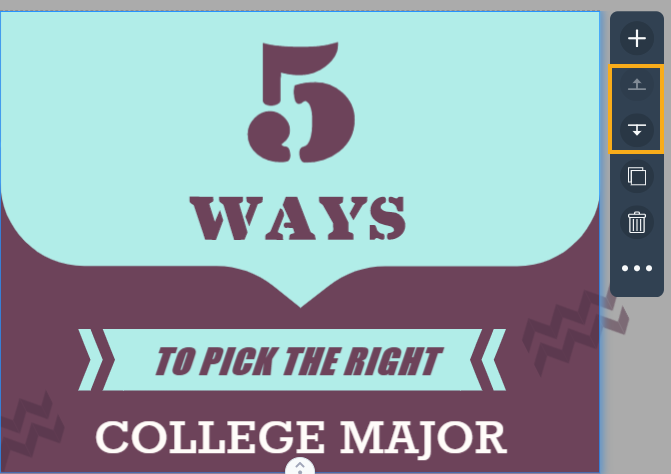 3
To duplicate a block, select the 4th icon in the dropdown above the trashcan icon.
4
To delete a block, click on the trashcan icon under duplicate icon.
5
The last icon (•••) in the dropdown on the right panel beside the block is for changing the Background and resize the Block Height.